22 April 2019
Archived News
Book Auction News - a chance to catch up on the news around the book auctions.
2.04.19. Famous photographs of the Cottingley Fairies, considered one of the greatest hoaxes of the 20th century, are expected to fetch nearly £70,000 at auction. Vintage images of the hoax are rare and 14 lots of period photographs and a camera - including some owned by the daughter of Frances - are going on sale at Dominic Winter Auctioneers on April 11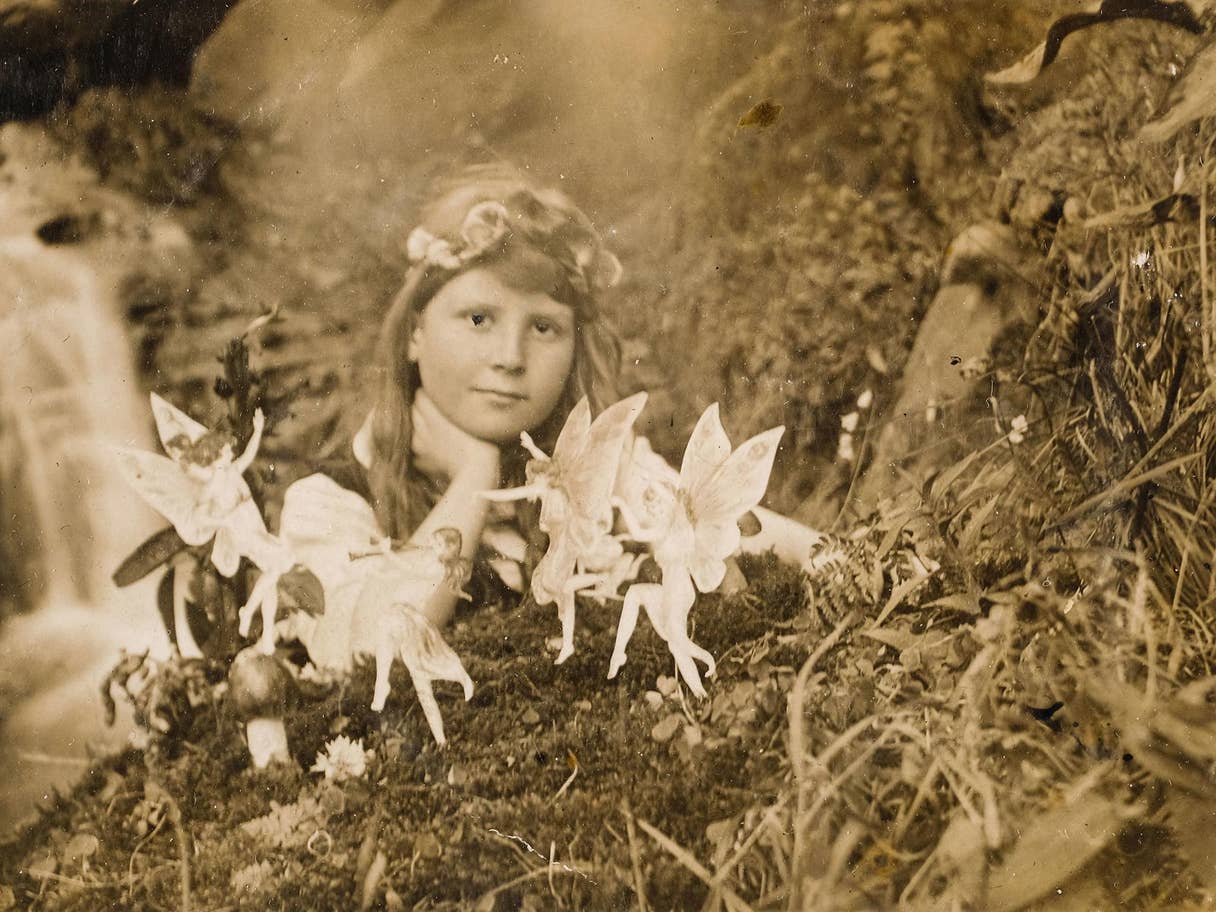 ... more Add a comment
28.03.19. One of Sir Paul McCartney's school books has sold at auction for £46,800 after a bidding war by two fans. Sir Paul, 76, used it for his English Literature lessons at Liverpool Institute High School for Boys. It contained 22 pages of essays by the Beatle when he was a teenager including pieces about Thomas Hardy's novel The Return of the Native and John Milton's epic poem Paradise Lost. ... more Add a comment
9.03.19. A highlight of Forum Auctions Fine Books, Manuscripts and Works on Paper sale on March 28 is lot 125. Chess.- Greco (Gioachino) Primo modo del gioco de Partito che giocandosi spesso occorrono li veri giochi & anco questi giochi de Partito sono tratti necessarij, perche al fin del giocho spesso occorrono essendo in essi molti tratti bellissimi & occulti, manuscript, France, [?Paris], 1624 or 1625. Estimate: £20,000 - £30,000 ... more Add a comment
27.02.19. Lawrences Auction of Books, Maps, Manuscripts & Photography March 5th. Lot 43 [Broadside] The Beginning, Progress and End of Man, the printed sheet with five sets of cut flaps, each with woodcut images, the flaps opening to reveal a second series of five images beneath, third edition, hand-coloured, possibly later
... more Add a comment
7.02.19. A copy of Mein Kampf signed by Adolf Hitler is expected to sell for up to £30,000 at auction at Mullocks Auctioneers on February 23. The book features vellum bindings and gold lettering, and was given by Hitler to fellow Nazi, Hermann Esser, on Christmas Eve in 1925. A dedication inside reads: "Hermann Esser the good old comrade on the occasion of Christmas 1925." ... more Add a comment
22.01.19. Lot 81 in the Dominic Winter sale on January 30 is Pomologia Britannica; or, Figures and Descriptions of the Most Important Varieties of Fruit Cultivated in Great Britain. 3 volumes, 1st edition, Henry G. Bohn, 1841, 152 hand-coloured engraved plates heightened in gum arabic, a clean and handsome copy. Estimate: £2,000 - £3,000
... more Add a comment
10.01.19. Auctioneers TW Gaze have appointed a book expert which will help see the return of specialist book sales to Diss. Robert Henshilwood, who is known as a trusted and successful book specialist far beyond East Anglia, has joined as book specialist at Diss Auction Rooms. TW Gaze director Elizabeth Talbot said: "Robert's arrival will enable us to reintroduce dedicated book auctions as required plus bespoke sections in other specialist sales" ... more Add a comment
Education is the best provision for old age.
ARISTOTLE