Shelf:Life
Shelf:Life - Links to what's new in the world of old, rare, and collectable books, insights into book collecting, the news stories that matter, and occasional comments by TheBookGuide. Archived Stories.
18.01.18.
Remembering beloved Seattle book dealer Louis Collins
Antiquarian booksellers spend their careers searching for treasure, sifting through endless musty volumes in the hopes of finding that rare first edition, that once-beloved children's book, that academic tome on some rare specialty, or just that book you didn't know you were looking for because you didn't know it existed - until now ... more Add a comment
Stephen King to help bookstore owner who lost collection
Stephen King says he wants to help a Maine bookstore owner who lost thousands of dollars' worth of rare books, including original King manuscripts, after flood caused by a broken pipe ... more Add a comment
---
17.01.18.
Valuable First editions stolen in Norfolk bookshop burglary
"These books are very rare and in some cases unique and not the sort of thing you see every day. I am urging people, especially book dealers or those working in specialist book shops to be vigilant in case they are offered for sale." - PC GIDEON WEIGELT-HOLMES, NORFOLK POLICE ... more Add a comment
16th century Hebrew grammar book returns to Prague
A 16th century book that belonged to Prague's Jewish community before World War II and surfaced at a New York City auction last year was brought back to the Czech Republic on Tuesday. It belonged to the library of Prague's Jewish community before the war, and it is not clear under what circumstances it disappeared ... more Add a comment
Original Stephen King manuscripts among items ruined by burst water main
When Gerald Winters moved to Bangor from Thailand a little more than a year ago, he had one goal: to open a rare book store with every conceivable edition of Stephen King's books, including manuscripts and first editions - a collection that took him two decades to amass. But Winters was dealt a devastating blow Tuesday morning when a water main burst on Main Street, almost directly in front of his business, Gerald Winters & Son
... more Add a comment
---
16.01.18.
Garbage collectors open library with abandoned books
A library in Ankara gives new meaning to the notion that books are timeless. Garbage collectors in the Turkish capital have opened a public library comprised entirely of books once destined for the landfills ... more Add a comment
Lifestyle blogger is threatened and dubbed a 'dumb s**t'
(Thanks to Peter Hadley for the link) Lauren Coleman's picture of books placed with their spines facing inwards went online and she received a barrage of abuse. The 35-year-old told The Times: 'People started being extremely abusive. Someone called me a dumb s**t and then people started threatening to come round to my house to kick my head in
... more Add a comment
---
15.01.18.
Chocks away - extremely rare first ever Biggles book to be auctioned
An extremely rare first edition of The Camels Are Coming - the first ever book by W.E.Johns featuring Capt. James Bigglesworth ('Biggles') of the Royal Flying Corps - will be auctioned at Keys Fine Art Auctioneers in Aylsham ... more Add a comment
---
14.01.18.
Arthur Miller scorned 'public mourners' of Marilyn Monroe
Arthur Miller's anger at the death of his second wife Marilyn Monroe is expressed in an excoriating and never before published essay from 1962, in which the playwright attacks the "public mourners" who "stand there weeping and gawking, glad that it is not you going into the earth, glad that it is this lovely girl who at last you killed" ... more Add a comment
Minnesota monk Columba Stewart rescues ancient manuscripts
As extremists destroy ancient churches and cultural sites across the Middle East, a Minnesota monk has emerged as a global defender of the sacred documents often hidden inside ... more Add a comment
---
13.01.18.
You can't get there from here: "The Phantom Atlas"
In the olden days, one relied on maps - really relied on them, because getting anywhere took a terrific amount of effort. If a map was not accurate, you might find yourself in the middle of nowhere on the other side of the world with only misinformation to guide you ... more Add a comment
Fragments of book recovered from wreck of Blackbeard's ship
Remains of notorious pirate's ship in North Carolina yield evidence that it was carrying a copy of Edward Cooke's Voyage to the South Sea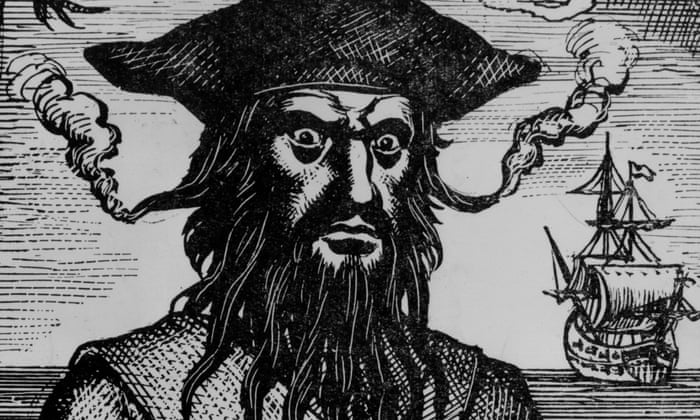 ... more Add a comment
John Clare archive under threat from library cuts
Writers and academics including Hilary Mantel, Philip Pullman, Simon Armitage and Josie Long appeal to Northamptonshire county council to save a unique collection of works by the great poet of the English countryside ... more Add a comment
Frankenstein at 200
Shelley's Frankenstein has spoken to technological and cultural anxieties from the Enlightenment to #MeToo. But its author's achievements have too often been dismissed or treated with scepticism ... more Add a comment
---
10.01.18.
A tiny New York town with not 1, but 5 secondhand bookstores
The village of Hobart, New York, is home to two restaurants, one coffee shop, zero liquor stores, and, strangely enough, five independent bookstores. "The books just show up," Barbara Balliet, who owns Blenheim Hill Books, says. "I've come to the store and bags of books are waiting for me" ... more Add a comment
Rare William Blake works to be exhibited in Sussex, where he lived
A painting by William Blake which spent decades in a dark corner of the library at Petworth House in Sussex is about to go on display as one of the treasures of the house, a key work from the poet and artis's three years in the area, the only place he ever lived outside London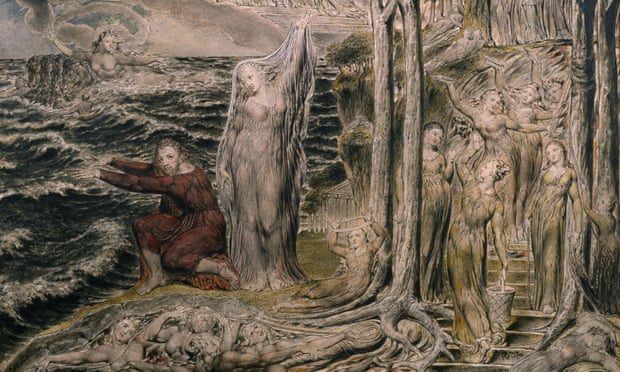 ... more Add a comment
---
8.01.18.
Meet the men who invented the Ladybird Books for Grown-Ups
In a poky, dark office above Holborn tube station sit two of Britain's best-selling authors. In 2016, only J.K Rowling, David Walliams and Jacqueline Wilson outsold them and yet most people probably don't know their names ... more Add a comment
---
3.01.18.
The world's only Winston Churchill bookshop
There are also roughly 800 books about Churchill, said Mr. Singer, who added that he's had a copy of all of them in the store at some point. His inventory ranges from a $10 paperback of "Churchill on Europe" to a 1906 first-edition softcover of "For Free Trade," written by the man himself, and stored in a safe at the shop. It goes for a "negotiable" $185,000, Mr. Singer said ... more Add a comment
Llanwnda Bible damaged in last invasion of Britain on display
Like many approaching a 400th birthday, it is starting to wear a little around the edges. But, all things considered, the 1620 Llanwnda Bible is in pretty good nick. For almost four centuries it resided at St Gwyndaf's Church in the Pembrokeshire village of Llanwnda. It survived, most notably, the last enemy invasion on British soil ... more Add a comment
---
1.01.18.
The Rare Book Hub Top 500
Another year has come to a close, meaning it's time to look back at the Rare Book Hub Top 500 auction prices in the field of books and paper for the year 2017 ... more Add a comment
Old books given new lease of life at County Museum
A new exhibition at Bucks County Museum in Aylesbury has given books a new lease of life. Artists have taken old books which were due to be recycled and have transformed them into new works of art
... more Add a comment
A book is the only place in which you can examine a fragile thought without breaking it, or explore an explosive idea without it going off in your face...
EDWARD P. MORGAN