Shelf:Life
Shelf:Life - Links to what's new in the world of old, rare, and collectable books, insights into book collecting, the news stories that matter, and occasional comments by TheBookGuide. Archived Stories.
30.09.16.
Rare manuscripts are like land and gold ...
The collection and display of the written word has long been a symbol of prosperity and prestige. From the Great Library of Alexandria to the John Rylands Collection in Manchester, great individuals and institutions throughout history have assembled rare documents to stand as their monuments. But can there be a shorter-term value to collections such as these? Is it possible to see literary and musical manuscripts as investments, as has become the case with contemporary-artworks, fine wine and classic cars? ... more Add a comment
Do you judge a book by its cover?
The phrase is thrown around a lot as an everyday saying about judging a person's personality based on looks, but what does it mean to judge a book by its cover in the literal sense? Without even realising, we probably do this more than we would care to admit ... more Add a comment
---
28.09.16.
Favourite children's book illustrations to be auctioned for RSPCA
An impressive collection of original works by illustrators such as Helen Oxenbury (We're Going on a Bear Hunt), Quentin Blake for Roald Dahl's books, Anthony Browne (Gorilla, Frida and Bear) and Lauren Child (Charlie and Lola) are to be sold at a fundraising auction which runs until October 18th ... more Add a comment
Truman Capote's ashes sold for $45,000
A portion of his ashes were owned by Joanne Carson, the former wife of the chat show host Johnny Carson. When she inherited them, they were valued at $6,000 ... more Add a comment
The Missing Manuscripts of Mont Sainte-Odile Abbey
The ancient monastery of Mont Sainte-Odile in the French region of Alsace is steeped in mystery. From secret tunnels to the strange disappearance of more than 1,000 ancient books, it has many a story to tell over its 1,300-year history ... more Add a comment
---
22.09.16.
HG Wells statue unveiled
A seven-foot bronze statue has been unveiled in Woking in honour of the internationally renowned author Herbert George Wells, who settled in the town to write the acclaimed novel War of the Worlds ... more Add a comment
George Washington's 'racy' letter about a donkey goes on sale
A slice of "racy" agricultural correspondence from George Washington written a few years before he became the first president of the US and dealing with a "she ass" has gone up for sale ... more Add a comment
Project to preserve Iona's hidden library receives huge cash boost
A £100,000 grant will be used to preserve one of Scotland's most historic libraries on a tiny but significant Hebridean island. The Iona Cathedral Trust received the money from the Heritage Lottery Fund (HLF) to rescue the little-known library, which is hidden away above the cloisters of Iona Abbey ... more Add a comment
Charred manuscript is one of oldest known copies of Torah ever found
For decades, an object much like a burnt stick sat in storage in Israel, awaiting the day when its secrets could be divined. Now researchers have revealed that the blackened object is the one of the oldest known copies of a text fundamental to both Jews and Christians ... more Add a comment
---
21.09.16.
World's oldest library reopens in Fez
After years of restoration, the ninth-century Qarawiyyin library in north-eastern Morocco is finally set to reopen - with strict security and a new underground canal system to protect its most prized manuscripts ... more Add a comment
---
20.09.16.
The real-life X Files
American author Jack Womack has been collecting pulp books and pamphlets about extra-terrestrial and unexplained phenomena since 1964, when his grandmother bought him a copy of Strange World from the local pharmacy in Lexington, Kentucky ... more Add a comment
Collecting comic books is anything but child's play
Collecting any kind of antique is usually an expensive hobby to have and collecting comic books is no different. While keeping up to date with your weekly instalments of brand new titles can be a relatively cheap interest to have, even with Brexit causing many importers to bump book prices, buying anything of historical value is rarely reasonably priced
... more Add a comment
Not just daffodils
An app and a 19th-century advertising slogan will guide visitors to the places that inspired Wordworth's famous lines ... more Add a comment
Glasgow Women's Library
Long before social media demanded you compress your misogyny into 140 characters, there were postcards (carrying gruesome images of a woman's tongue being sliced in two, or mean ditties about opinionated wives) should a gentleman wish to publicly advertise his disdain for the opposite sex
... more Add a comment
---
19.09.16.
Revealed: Winnie-the-Pooh's forgotten penguin friend
This year, the inhabitants of the Hundred Acre Wood are to get a new companion - none other than a penguin. A new, official Winnie-the-Pooh sequel will introduce a forgotten friend to Christopher Robin, after its author found inspiration in a long-lost photograph of the real-life child and his toy ... more Add a comment
---
16.09.16.
Cardiff prepares to celebrate Roald Dahl's centenary
Firemen, spitfire pilots, a parade of bald men and one hundred morris minor drivers are among those who will descend on Cardiff this weekend, as the entire city is given over to a theatrical spectacle to mark Roald Dahl's centenary ... more Add a comment
New Agatha Christie stamps deliver hidden clues
A century after Christie penned her first mystery, the Royal Mail has announced a fresh range of stamps - with clues embedded ... more Add a comment
Library memberships doubles in Plymouth
Since the library moved to its new city centre location, membership has more than doubled. Not only that, but in the six months since opening 74,714 books have been taken out - that's an increase of 51 per cent from the previous time period ... more Add a comment
Your best chance to see the world's most beautiful manuscripts
Christopher de Hamel's Meetings with Remarkable Manuscripts takes readers behind library doors that must otherwise remain forever locked ... more Add a comment
---
9.09.16.
Harry Beck's first Tube map sketch goes on show
A simple drawing that changed how Londoners travel takes pride of place in a new exhibition about maps ... more Add a comment
From Gutenberg to Zuckerberg
From Gutenberg to Zuckerberg is the motto of the first ever ILAB International Antiquarian Exhibition and Fair in Budapest, which is held on 24 and 25 September. Over a hundred booksellers from across the world will be welcomed to the bi-annual congress, exhibitors from Denmark, France, Germany, Great Britain, Italy, the Netherlands, Austria, Switzerland, Russia, Japan and of course, Hungary are expected to display most rare and most beautiful books and manuscripts ... more Add a comment
---
8.09.16.
Napoleon Bonaparte, failed novelist: manuscript goes to auction
In 2007, a historical footnote about France's relentless military leader Napoleon Bonaparte gained wide attention: he was a failed novelist. The French publishing house Fayard had released the full version of Napoleon's novella, Clisson et Eugénie, culled from six far-flung, ink-blotted manuscript fragments. That same year, the rediscovery and subsequent sale in France of one of its pages for Euro 24,000 ($27,000) stimulated yet more interest in the emperor's literary prose. ... more Add a comment
Paris auction workers jailed over theft scam
A French court has jailed 35 porters at the country's leading auction house for stealing thousands of valuable items over many years. Three auctioneers at Hotel Drouot also received suspended jail sentences in the case, which has shocked France's art world ... more Add a comment
Dying mum's letter returned to daughter after bookshop find
A woman has got back a letter written to her as a little girl by her dying mother after it turned up in a bookshop ... more Add a comment
'Fake' Maya codex is actually the most ancient American manuscript
A Maya codex that has been dubbed a fake for the last 50 years has been found to be a genuine artefact, making it the oldest manuscript from the Americas ever discovered. The Grolier Codex has been the subject of controversy since it was first found in the 1960s, but using the latest scientific techniques researchers have been able to confirm its place in ancient history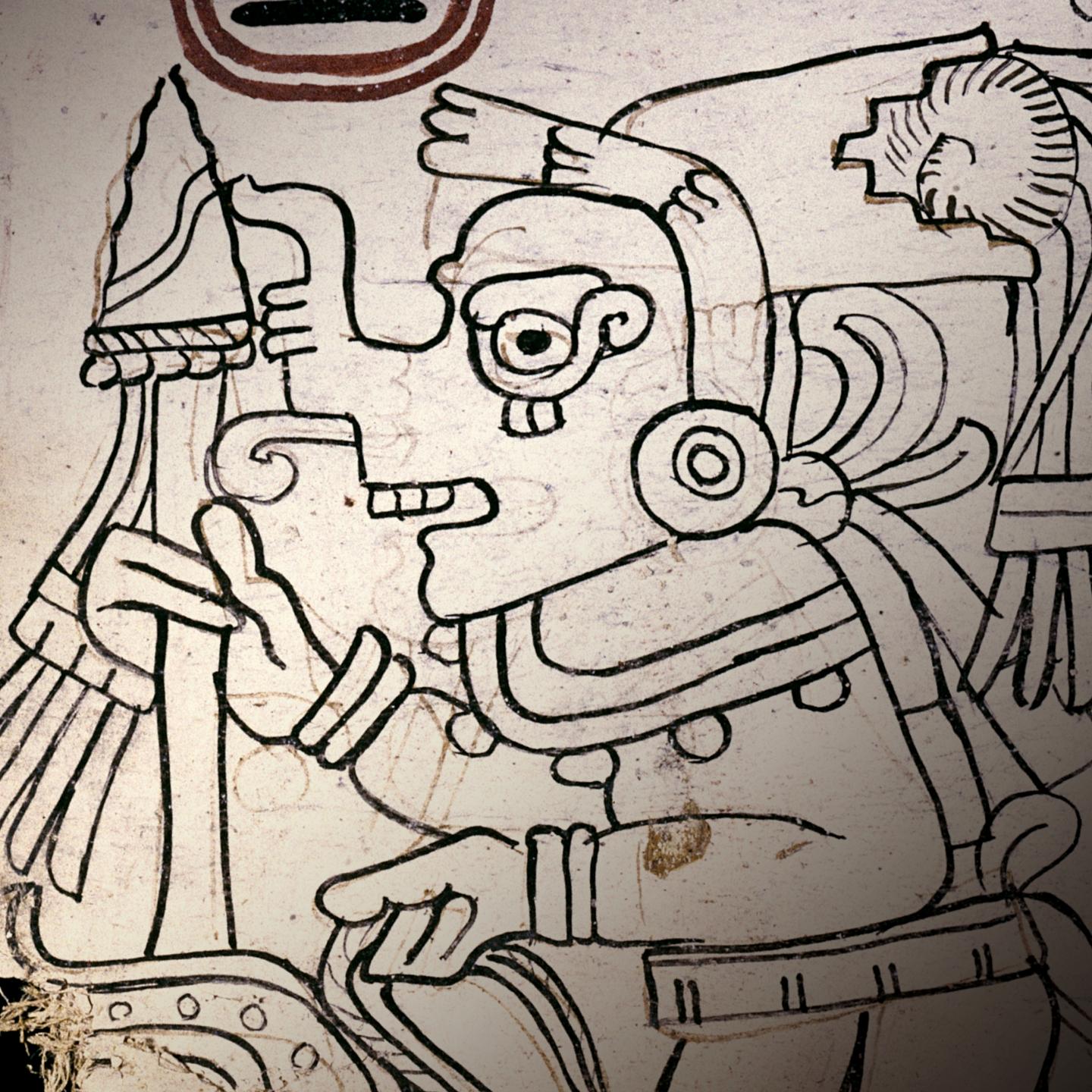 ... more Add a comment
---
6.09.16.
Nazi toilet paper for sale at Dublin auction
The unopened roll of Edelweiss brand Klosettpapier (toilet paper) has been valued at between 80 euros (£67) and 120 euros (£100). The roll is in a "remarkably unused condition", say Whyte's auctioneers ... more Add a comment
---
5.09.16.
Children's author Brian Wildsmith dies
Author Michael Rosen said of Wildsmith: "Floods of colour exploding across the pages with a name to match: Wildsmith. He was a wild smith. I remember feeling envious: why hadn't I had books as wild and lush as these?" ... more Add a comment
Rare Shakespeare folios on display in Leeds
Four Shakespeare folios owned by the University of Leeds have gone on public display for the first time. They include a copy of the First Folio, the first collected edition of Shakespeare's plays which was printed seven years after his death in 1616 ... more Add a comment
Unseen treasures from the golden age of Disney
A lost world of Disney is to be made public for the first time, including images that, when added together, show Donald Duck dancing with giant cigars, and sketches for a film about the American folk hero Davy Crocket
... more Add a comment
Richard Neville obituary
In early 1963, Richard Neville, who has died aged 74, gathered together a band of fellow students at his parents' home in suburban Sydney to put together a satirical magazine. Along with Richard Walsh, the artist Martin Sharp and others, Neville created Oz, a 16-page black-and-white publication. The first issue appeared on April Fools' Day, with 6,000 copies selling out by lunchtime ... more Add a comment
---
1.09.16.
Rare books for sale, excellent condition
Pride and Prejudice (Jane Austen) Egerton, London, 1872. third edition. This incredible artifact is almost as antique as Mrs. Bennet's unmarried daughters Jane and Lizzy at the outset of the story. If you have money enough to purchase and house the book, it would be a burden lifted from the ailing gentleman currently presiding over this estate. Original leather spine is a display of great craftsmanship, no doubt the result of idle hours spent in the parlor in want of a suitor ... more Add a comment
The first ever travel photographs are up for auction
The images - which are widely considered to mark the birth of travel photography - were captured by the French writer and photographer Maxime Du Camp during a trip to Egypt in 1849
... more Add a comment
The reason that there are so few good books written is that so few people who write know anything.
WALTER BAGEHOT