Shelf:Life
Shelf:Life - Links to what's new in the world of old, rare, and collectable books, insights into book collecting, the news stories that matter, and occasional comments by TheBookGuide. Archived Stories.
29.10.16.
Italian police recover stolen manuscript after 30 years
Italian police have recovered a 15th Century manuscript that's been missing for more than 30 years after spotting it for sale online. The carabinieri art squad has been trying to trace the priceless book for decades, and leapt into action when it turned up on an internet auction site for the "ridiculously low price of 600 euros" ($656; £538), the Piacenza 24 news site reports. It's now been returned home to a library in the northern city of Piacenza ... more Add a comment
---
27.10.16.
Adrian Greenwood's murder lifted the lid on the sinister world of antiquarian book dealing
The murder of the antiquarian bookseller Adrian Greenwood in Oxford in April was a particularly shocking and brutal one, even by the standards of the city that gave us Inspector Morse ... more Add a comment
Watch 52,000 books reshelved in two minutes at New York public library
A hypnotic timelapse video shows staff stocking the library's grand Rose main reading room before its reopening after restoration work. The stunning reading room - roughly the length of two city blocks on its Fifth Avenue location - has been closed for more than two years after a partial ceiling collapse ... more Add a comment
Big data reveals Shakespeare had a co-author
For centuries, William Shakespeare got all the credit. But now, thanks in part to big data, scholars decided it was time to acknowledge the contributions of a man they say served as Shakespeare's co-author in three early works ... more Add a comment
Viz comic sells at auction for £900
A rare copy of the comic Viz has sold at auction for £900 - raising more than 22 times its estimated price. A fourth edition of irreverent, adult-themed magazine was one of a number of comics to go under the hammer at Anderson and Garland in Northumberland ... more Add a comment
---
25.10.16.
Man guilty of murdering book dealer Adrian Greenwood
Michael Danaher, 51, stabbed Adrian Greenwood to death after drawing up a list of wealthy targets that also included Kate Moss and Jeffrey Archer. The 42-year-old was found dead his Oxford home in April. He had been stabbed 16 times, the prosecution said ... more Add a comment
Ninth century library goes digital to reach wider audience
A ninth century library in Morocco, widely believed to be the oldest in the world, is going digital to make its ancient treasures available to a wider audience. The al-Qarawiyyin library in the former Moroccan capital, Fez, is home to some of the rarest and most unique manuscripts in the world, with access limited to just the curator in some special cases ... more Add a comment
Punk memorabilia is becoming valuable
The appeal of punk ephemera is growing among wealthy collectors ... more Add a comment
US Exhibition Celebrates Beauty of Quran Manuscript
"The Art of the Qur'an", the first major exhibition of its type in the United States that opened Oct. 22 in Washington, features more than 60 of the most important manuscripts of and about the Quran, created over more than 1,000 years across the Islamic world - from North Africa to Turkey, Iran and Afghanistan ... more Add a comment
---
24.10.16.
British authors condemn 'blasphemous' library closure in Hay
Prominent novelists including Joanne Harris, Robert Harris and Kathy Lette have lent their support to residents of Hay-on-Wye - widely known as "the town of books" - who are fighting the closure of their local library ... more Add a comment
COLOUR - The Art and Science of Illuminated Manuscripts
Leaving the hustle and bustle of Cambridge behind, I find myself in a dimly lit, purple-walled treasure trove, illuminated manuscripts glinting on all sides. This is COLOUR, the Fitzwilliam Museum,s major exhibition to celebrate its bicentenary ... more Add a comment
Slang: the changing face of cool
Somewhere in my early 20s, I stumbled across a cheap secondhand reprint of a book by an 18th-century Londoner named Francis Grose, which recorded the everyday speech of the people he encountered in the low drinking dens, bagnios and rookeries around Covent Garden and St Giles. First published in 1785, A Classical Dictionary of the Vulgar Tongue remains for me the single most important slang collection of them all. Bawdy, mocking, occasionally brutal, superbly inventive and yet somehow overwhelmingly good-hearted, it helped fuel my interest these past 30-odd years in the language of everyday people - not as heard in drawing rooms or public orations, but late at night three sheets to the wind, or dodging shells in the trenches, when circumstances call for choice expressions that sum things up or cut them down ... more Add a comment
---
22.10.16.
Lewis Carroll book fetches £27,500
An exercise book containing the names and addresses of 121 friends and relatives of Alice In Wonderland author Lewis Carroll - written in Carroll's trademark violet ink and including the name and address of his Sunderland-based sister Mary - fetched £27,500 at an auction on Thursday ... more Add a comment
A bookworm's tour of Barcelona's librerías
The Catalan capital may be more famous for Gaudís and tapas, but it has dozens of great bookshops, too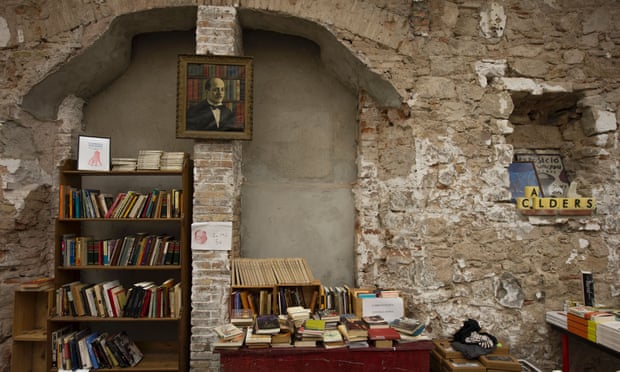 ... more Add a comment
Hay-on-Wye: Town of books could lose its library
While Hay-on-Wye is known around the world as the town of books, it could be set to lose its public library. Powys council said the county-wide service is being reviewed as it tries to save £250,000 by April 2019 ... more Add a comment
Metropolis Museum's mysterious minuted manuscript
The Museum of London has recently acquired a mysterious and highly unusual piece of manuscript evidence believed to be direct reportage from a House of Commons committee investigating the causes of the Great Fire ... more Add a comment
---
20.10.16.
Gun with which Verlaine shot Rimbaud up for auction
The most famous gun in French literature, the revolver with which the poet Paul Verlaine tried to kill his lover, Arthur Rimbaud, is going under the hammer, Christie's has said ... more Add a comment
---
19.10.16.
How London barely changed in 300 years
A huge panorama print of London produced 300 years ago has emerged for sale - and shows not only how much the capital has changed but also highlights a tumultuous royal row in Georgian Britain ... more Add a comment
Oh So Pretty - Punk in Print 1976-80
A new book from Phaidon examines the visual language of punk as it emerged in the late 1970s, fuelled by the raw expression of printed flyers, posters and 'zines
Add a comment
Hockney presents "Bigger Book" at world's largest book fair
David Hockney presented the largest book ever devoted to his art on Tuesday, a limited-edition volume costing $2,500 that spans more than 60 years of work by one of the most influential British artists of the 20th century ... more Add a comment
---
17.10.16.
Adrian Greenwood stabbing: Killer 'did not target celebrities'
A man accused of stabbing a book dealer to death over a £50,000 first edition of Wind in the Willows has denied targeting celebrities. Michael Danaher, 50, from Peterborough, denies murdering Adrian Greenwood, claiming he killed him in self-defence ... more Add a comment
Cautionary book for kids
A book aimed at preparing UK children in the Georgian period for the many dangers of life - such as playing with loaded guns, crashing into rivers in hot air balloons, riding a horse over the parapet of a bridge, and keeping a fully grown lion in the bedroom - is going on sale for £2,000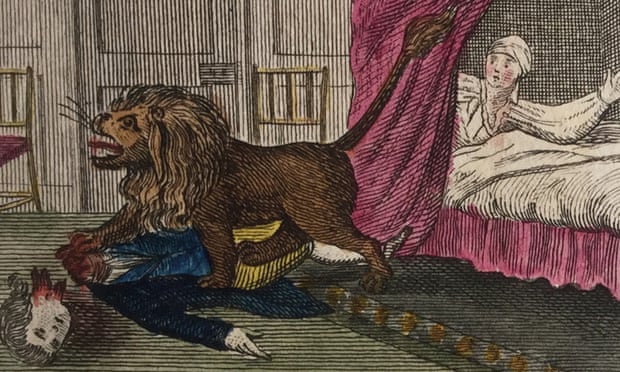 ... more Add a comment
Cracking Codices: 10 of the Most Mysterious Ancient Manuscripts
Dating back hundreds to thousands of years, codices can reveal much about an ancient culture, that is, if you can decipher the text. Often written in an outdated language with unfamiliar grammar, these codices take careful analysis to crack their meanings. Some continue to completely baffle archaeologists and other scientists, while others have divulged just enough of their meaning to intrigue ... more Add a comment
---
15.10.16.
Shakespeare and Company, the famous bookshop with beds
Sylvia Beach's store, where Hemingway, Joyce and others gathered, was closed down by the Nazis. A new incarnation has welcomed readers for more than 50 years ... more Add a comment
What books mean to rough sleepers
Without a fixed address, you can't have a normal library card. Enter the white van ... more Add a comment
---
14.10.16.
Lewis Carroll's address book could fetch £30,000 at auction
The exercise book contains the names and addresses of the 121 relatives and friends and some of their infant daughters to whom Carroll wished to send copies of his 1890 book, The Nursery Alice, a shortened version of his 1865 masterpiece, Alice's Adventures In Wonderland ... more Add a comment
Tintin v Asterix: titans go head-to-head in comic festival showdown
Tintin expert Benoít Peeters, Lancaster University's new visiting professor in graphic fiction and comic art, will be putting the case for creator Hergé, while Peter Kessler, the Bafta award-winning producer and author of The Complete Guide to Asterix, will be speaking up for René Goscinny and Albert Uderzo at the festival in Kendal, Cumbria, on Friday evening. With an online poll currently giving Asterix 63% of the vote and Tintin 31% (6% of respondents were apparently unable to decide between the characters), the Lakes festival's organisers were clear that "you're either an Asterix or a Tintin fan. You cannot sit on the fence. You have to choose. This is the biggie"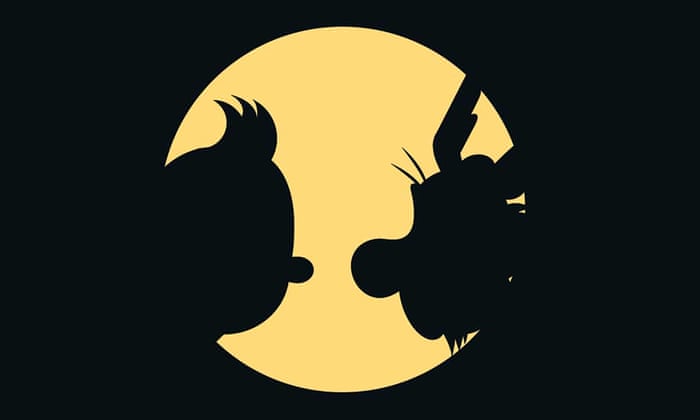 ... more Add a comment
25 New 'Dead Sea Scrolls' Revealed
More than 25 previously unpublished "Dead Sea Scroll" fragments, dating back 2,000 years and holding text from the Hebrew Bible, have been brought to light, their contents detailed in two new books ... more Add a comment
Collection of rare Bibles expected to fetch millions at auction
Around 200 lots of manuscript and printed Bibles range from the 10th-century 'Benton Gospels in Greek' (estimate $50/$80,000), to a beautifully illuminated 13th-century Italian manuscript Bible in Latin (estimate $150/250,000), to two leaves surviving from the Gutenberg Bible, printed in Mainz about 1454 (estimate $50/70,000 each) ... more Add a comment
Domesday Book: The most important document in English history?
Why was Domesday Book made? What does it say about the impact of the Normans on England? And what more can we learn from it? Stephen Baxter considers the big questions about this pivotal work ... ... more Add a comment
Victorian conjuror's collection goes on show at British Library
The displays include photographs, tickets, trade cards, receipts, playbills and hundreds of brilliantly colourful posters for menageries, pantomimes, magic shows, music halls and mesmerism. There are also many posters, poignantly, from Evanion's own glory days when as a suave figure in evening dress he entranced packed houses: one shows him in an elegant drawing room, where he is producing not just a bunch but a torrent of roses out of thin air ... more Add a comment
The Oldest Map of New York Is Drawn on Goat Skin, Costs $10 Million
On a Tuesday in mid-October, the most expensive map ever to hit the market was sitting on the floor of an empty office on Manhattan's Upper East Side. Daniel Crouch, the rare book and map dealer to whom it had been consigned, stood over it, beaming. "I've handled several [similar] maps in my life," said Crouch. "But never one so gleamingly brilliant as this" ... more Add a comment
---
8.10.16.
The Ephemerist Autumn 2016
The Autumn issue of the society's journal has just been published and is essential reading for those interested in the history and collection of "the minor transient documents of everyday life". ... more Add a comment
The world's most valuable scientific books and manuscripts
After several months researching the marketplace, we've compiled a list of the 50 most valuable scientific documents sold at auction. This article is a preview of the research and an overview of the scientific documents and manuscripts marketplaces. Over the next week we'll reveal our findings in detail, counting down to number one in a series of articles that provide an intriguing insight into both the history of science and the value of its most important writings
... more Add a comment
---
7.10.16.
Adrian Greenwood stabbing: Rare book found at defendant's home
A rare copy of Wind in the Willows worth £50,000 was discovered at the house of a man who stabbed the book's owner to death, a court has heard. Book dealer Adrian Greenwood, 42, was found dead at his Oxford home in April ... more Add a comment
Adolf Hitler was 'real author' of first biography
Adolf Hitler was the real author of a biography which compared him to Jesus, a University of Aberdeen historian has claimed. Adolf Hitler: His Life and his Speeches was published in 1923 - two years before his autobiography, Mein Kampf ... more Add a comment
The most beautiful libraries in America - in pictures
After two years and $12m, the New York Public Library reopened the Rose main reading room and Bill Blass public catalog room at the Stephen A Schwarzman Building. There are thousands of libraries across the US, which are public, private and university-owned, varied in design and size - here are some of the best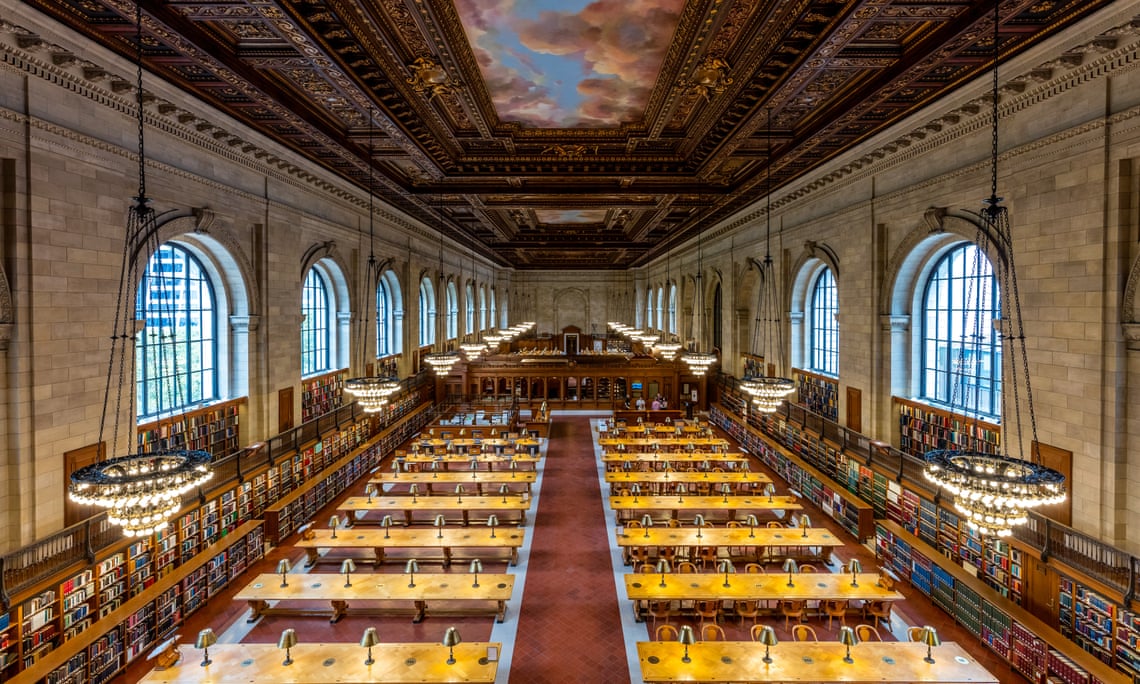 ... more Add a comment
---
6.10.16.
Browsing in bookshops: one of life's great pleasures.
Sixteen writers from around the world remind us why we should cherish them at all costs ... more Add a comment
Man charged with stealing antique books
A book thief who stole two ancient texts worth thousands from an Upper East Side store got cold feet after the crime, and tried to weasel out of responsibility by mailing the books back - but cops still busted him Wednesday, sources said ... more Add a comment
---
5.10.16.
Book dealer Adrian Greenwood killed 'over rare Wind in the Willows book'
The "savage" murder of a book dealer was part of an attempt to steal a £50,000 first edition of the Wind in the Willows, a court has heard. Adrian Greenwood, 42, was found at his four-storey Oxford house in April, fatally stabbed in the chest and neck ... more Add a comment
'We are a big family': dealers unite against thefts of rare books
In Nantucket-red trousers and loafers, the customer looked the part of an upscale antiquarian book collector as he browsed 16th-century Italian texts on display in a chandelier-decked showroom inside a landmark brownstone on the Upper East Side of Manhattan. But it was a conspicuous outfit for a thief - moments after the man entered on that day last spring, cameras caught him stuffing two texts worth a total of more than $20,000, according to a bookseller, into an elegant case
... more Add a comment
See what London looked like 600 years ago
There's a rare chance to see drawings of London dating back 600 years this week, as 200 images of London past go on display. Daniel Crouch Rare Books, a specialist dealer in antique maps and atlases, is bringing a selection of images of London, charting 600 years of the city, to this year's Frieze Masters fair ... more Add a comment
---
4.10.16.
On Saturday, we should all celebrate Bookshop Day
Small presses, libraries and independents are all under threat. No one wants to hear their child ask: 'What's a bookshop?' ... more Add a comment
Classic Beano comics now worth over £20,000
Nostalgic investors are paying huge sums for editions dating back to 1938 - here's how to tell if your copy is worth a mint ... more Add a comment
Boston International Antiquarian Book Sale Celebrates 40th Year
The Boston International Antiquarian Book Fair celebrates its 40th Anniversary at the Hynes Convention Center in Boston's Back Bay, October 28-30, 2016. For the anniversary, organizers are offering free admission on Saturday and Sunday to encourage a broader audience to attend this rare literary event that happens in only two other U.S. cities annually. Attendees will experience a vast selection of rare and collectible books, modern first editions, fine and decorative prints, photographs, manuscripts and pop culture ephemera that has been delighting loyal audiences for years ... more Add a comment
The Effect of Hollywood on the World of Comic Book Collecting
In recent times since 2008, Marvel Studios has released anywhere from one to three movies every year with their future production scheduled all the way through 2019 with a star studded lineup in true Marvel fashion. With the resurgence of pop culture in Hollywood, the secondary market for everything pop culture has exponentially increased ... more Add a comment
Thomas Becket's personal book of psalms 'found in Cambridge library'
A Cambridge academic believes he has discovered Thomas Becket's personal book of psalms, an ancient manuscript the martyred saint and so-called "turbulent priest" may have been holding when he was murdered in Canterbury Cathedral in 1170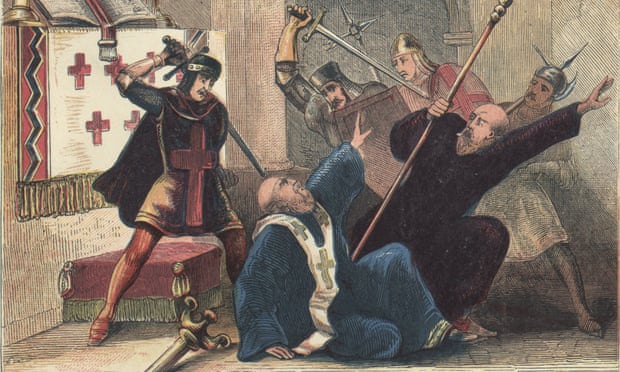 ... more Add a comment