Shelf:Life
Shelf:Life - Links to what's new in the world of old, rare, and collectable books, insights into book collecting, the news stories that matter, and occasional comments by TheBookGuide. Archived Stories.
30.11.16.
Medieval and Renaissance Manuscripts at Sotheby's December 6th
The exhibition for the Medieval and Renaissance Manuscripts sale will be open from Friday 2nd to Monday 5th December. The highlight of the auction is The Bute Book of Hours, an exceptional English manuscript from the Berger Collection, one of the most important private collections of British art formed in the 20th Century. Named for a previous owner, the Marquess of Bute, it is one of the most extraordinary English Books of Hours to have survived the Reformation ... more Add a comment
Prayer book that may have been Henry VIII's could fetch £2.5m
A dazzling, extravagantly decorated 16th-century English prayer book, which some experts believe may have belonged to the young Henry VIII, is to be auctioned at Sotheby's with a £2.5m estimate - 156 years after the same auction house sold it for £84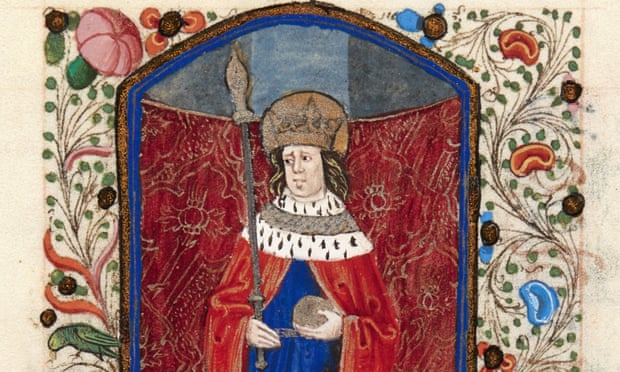 ... more Add a comment
Disputed Beethoven manuscript fails to sell at auction
Sotheby's hits out at 'irresponsible' academic who publicly questioned legitimacy of work credited to Beethoven's hand, despite not inspecting it in person. But Professor Barry Cooper says he is backed by other scholars ... more Add a comment
Photos of wedding that rocked British monarchy sold at auction
There were few guests and little fanfare for the wedding that caused a constitutional crisis and rocked the British monarchy. But previously unseen photographs of the private nuptials of the former Edward VIII and his American divorcee bride, Wallis Simpson, have fetched £11,408 - double their estimate - after going under the hammer ... more Add a comment
---
28.11.16.
Rare Le Corbusier pop-up book showcases his colour theories
A rare first edition of Le Corbusier's 1931 interactive design guide Polychromie Architecturale: Die Farbenklaviaturen is up for auction in New York. The book - which was created for Swiss wallpaper manufacturer Salubra - features pop-up and pull-out sections, based on the architect's approach to colour ... more Add a comment
Who was Louisa May Alcott?
Women growing up in 19th Century Massachusetts were not expected to be particularly influential, or to fight for human rights, but Louisa May Alcott, one of the best-known female authors of the time, was rarely one to conform to type ... more Add a comment
Glasgow School of Art's library restoration begins in earnest
On a wooden gantry 30 metres above Glasgow's busy city centre, specialist masons are preparing to remove the first layer of stonework from the west wall of the Mackintosh library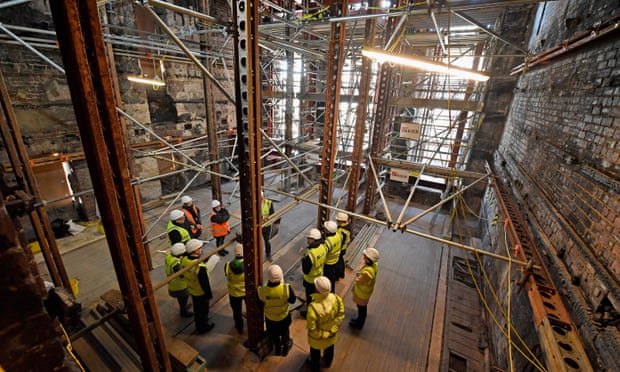 ... more Add a comment
---
27.11.16.
Punk protest: Sex Pistols manager's son sets fire to collection
Punk memorabilia said to be worth £5m ($6m) has been torched in the middle of the River Thames. Joe Corre, the son of Sex Pistols manager Malcolm McLaren and fashion designer Dame Vivienne Westwood, burnt the items on the 40th anniversary of the Sex Pistols debut single. The 48-year-old told the crowd that "punk was never meant to be nostalgic" ... more Add a comment
---
24.11.16.
'Beethoven' musical score row between Sotheby's and expert
A row over a handwritten score "by Beethoven" being sold at auction for up to £200,000 has broken out between an expert and its sellers. Professor Barry Cooper, who has studied the composer's manuscripts, claims there are inconsistencies within the 1817 piece, Allegretto in B minor. His "hunch" is it was "copied shortly after it was composed" ... more Add a comment
Handwritten Anne Frank poem sells at auction for £119,000
A handwritten poem by Anne Frank, the Jewish girl who kept a diary of two years spent in hiding from the Nazis, has sold at auction for £119,000, more than four times its reserve price. The sale, to an unnamed online bidder, took just two minutes at the Bubb Kuyper auction house in the Dutch city of Haarlem
... more Add a comment
Snow White book is expected to make five figure sum
Chiswick book dealer Paul Foster's rare first edition Snow White and the Seven Dwarfs book, published in 1937 and valued at £28,500, is likely to prove a star attraction at a top antiques fair ... more Add a comment
---
22.11.16.
World's most valuable Pokemon card sold at auction
Would you pay $54,970 for a Pokemon card? Well, someone has. Heritage Auctions revealed on Monday that a "Pikachu Illustrator" trading card sold for this whopping amount at auction last week. The card was expected to fetch about $50,000 ... more Add a comment
---
21.11.16.
Angry Beatles' break-up letter sells at auction
A furious letter from John Lennon to Paul McCartney and his wife, Linda, written after The Beatles' break-up has sold for nearly $30,000 (£24,200) ... more Add a comment
Tintin drawing sells for record 1.55m euros in Paris auction
An original drawing from the popular Tintin adventure Explorers on the Moon has sold for a record 1.55m euros (£1.3m) in Paris, auction house Artcurial has announced ... more Add a comment
---
19.11.16.
Tintin drawings set to break records at Paris auction
Two original Tintin comic strips are expected to break records on Saturday when they go under the hammer in Paris. The first from "Explorers on the Moon", widely regarded as one of the two best Tintin adventures, could fetch up to up to $1 million ... more Add a comment
Rare books to be displayed at Aberdeen University
Some of the rarest and most beautiful books in the world held by the University of Aberdeen will be on public display next weekend. The free event, called Collections Close-up: Curators' Favourites, will offer members of the public the unique opportunity to get up close and personal some of the treasures of the Special Collections Centre
... more Add a comment
---
17.11.16.
Take a 360° tour of the Bodleian library
In the video, librarian Vanessa Corrick takes you on a 360-degree tour of the famous Bodleian Libraries in Oxford, from the Divinity School, one of the oldest surviving teaching rooms, to Duke Humfrey's Library, which famously featured in the Harry Potter film ... more Add a comment
Earliest-known Ten Commandments tablet sells for $850,000
The tablet has nine of the 10 biblical commandments from the Book of Exodus. The missing commandment, according to the auction house, is the directive to refrain from taking the Lord's name in vain ... more Add a comment
Bright Young Booksellers: Arthur Fournier
Fine Books & Collections' Bright Young Booksellers series continues with Arthur Fournier, proprietor of Arthur Fournier, Fine and Rare, in Brooklyn, New York ... more Add a comment
---
15.11.16.
Newly discovered 'Van Gogh' drawings labelled imitations by museum
An extraordinary row has broken out between the Van Gogh Museum in Amsterdam and an academic who claims to have found more than 60 drawings made by the artist at the height of his powers ... more Add a comment
Collecting Guide: Scientific books
Books and Manuscripts specialist Sven Becker advises on a richly rewarding and constantly evolving collectors' market, which has seen the four most valuable scientific books ever sold all auctioned at Christie's ... more Add a comment
John Lennon's sweary letter to Paul McCartney as it goes on sale
The undated letter sees Lennon responding to prior correspondence from Linda which he says left him 'wondering what middle aged cranky Beatle fan wrote it'. Lennon writes in his letter: 'I hope you realise what shit you and the rest of my 'kind and unselfish' friends laid on Yoko and me, since we've been together' ... more Add a comment
Tiny desert community preserves Islam's literary treasures
In a remote desert region of Mauritania, one of Islam's holiest cities, Chinguetti, is home to families guarding thousands of ancient manuscripts dating back to the 13th century. They are known as librarians of the desert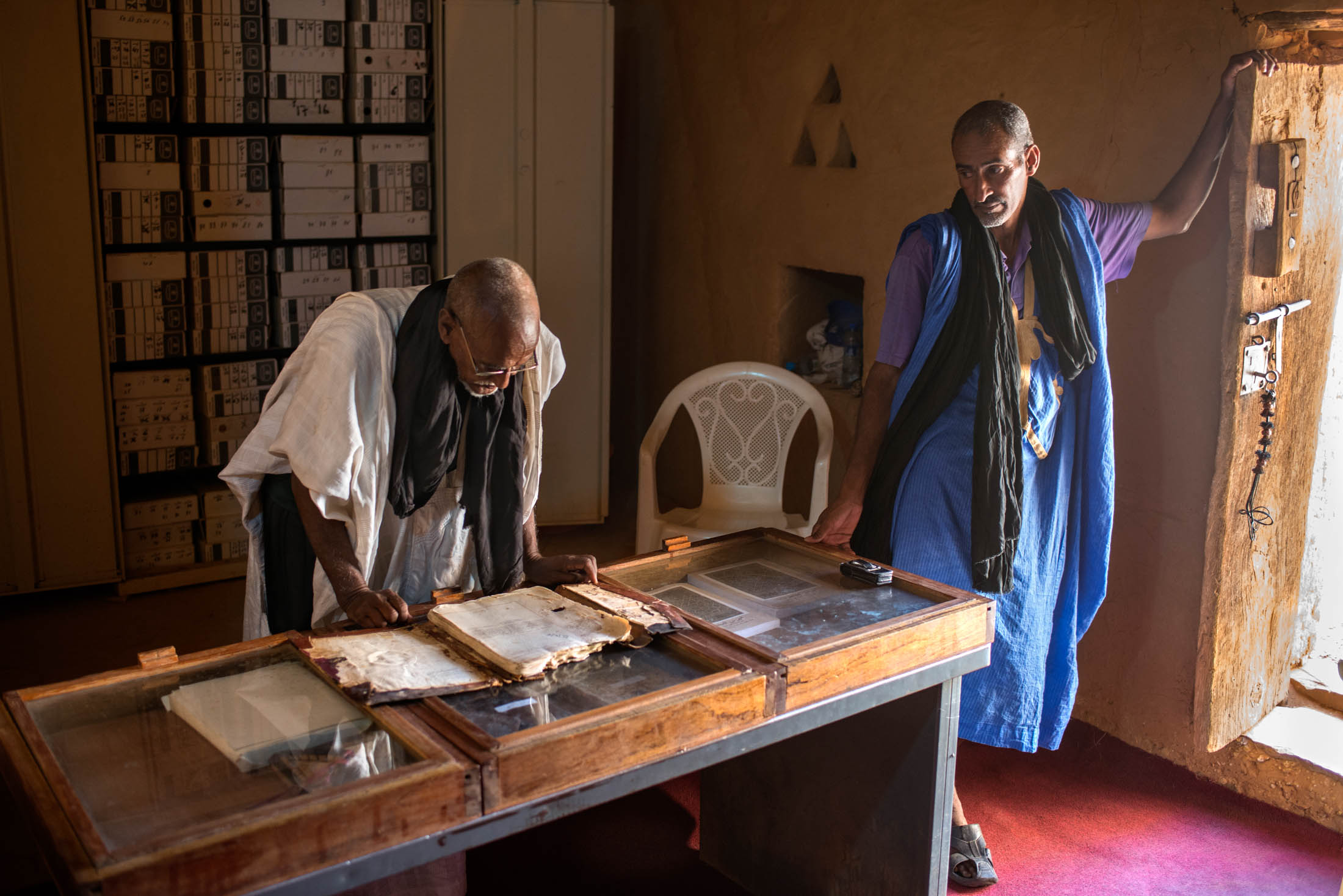 ... more Add a comment
---
14.11.16.
'Some day that little business in Arabia will be famous'
He was the famous war hero immortalised by Peter O'Toole in Lawrence of Arabia - but did not live to see the epic movie depicting his triumph in the Gulf. However, a previously unseen letter, reveals that author TE Lawrence always knew his efforts to help the Arabs to victory against the Turks in the First World War, would become legend ... more Add a comment
Bright Young Collectors: Dr. John Sellars
Fine Books & Collections' Bright Young Collectors series continues with Dr. John Sellars, of Oxfordshire, England. Sellars collects books relating to the history of philosophy, especially early printed editions of ancient philosophical texts. He has written about his collecting in The Book Collector and has organized two exhibitions of early printed books in Oxford ... more Add a comment
---
11.11.16.
"The world's the same, there's just less in it."
Martin Stone has moved on. The tip-tapping man of many pockets, drainpipe legs and dangling Gauloises has succumbed to a grim and irresistible disease. The flea markets of Paris and the stalls of Portobello should, by rights, be islands of silence ... more Add a comment
---
10.11.16.
World record price achieved for first Harry Potter book
A first edition of 'Harry Potter and the Philosopher's Stone' reached a world record price of £35,000 at the Bonhams Fine Books and Manuscripts Sale last night ... more Add a comment
---
9.11.16.
Bringing antiquarian bookselling into the 21st century
Pom Harrington on the thrill of selling first editions of Shakespeare, Shackleton and Churchill ... more Add a comment
The article includes an image of a A Bear Called Paddington which has been re-bound by their in-house leather works. Presumably the copy of the book lacked sufficient merit to be offered without some tinkering. The catachronistic illustration on the cover of the book was originally drawn by R.W. Alley and is not a contemporary illustration from the first edition as drawn by Peggy Fortnum. Given the cost of the book and the tone of the article you would think this detail would matter more to them. - SimonP 13.11.16.
Legal dispute over Maurice Sendak's epic book collection gets wild
A legal rumpus has concluded - but have concerns about the author's legacy only just begun? ... more Add a comment
---
5.11.16.
Autumn leaves from rare books dealers
Collectors of rare and antiquarian books are increasingly using the internet to search for, and to buy, so traditional catalogues are now generally published both in print and online. Like traditional second-hand bookshops, the catalogues are filled with the most unexpected and interesting titles accompanied by extensively researched background notes and are a great read in their own right ... more Add a comment
---
4.11.16.
Harry Potter: Rare book could fetch £500,000 at auction
A one-off edition of a Harry Potter spin-off book which was handwritten by JK Rowling is to be sold by its owner.The bejewelled copy of The Tales of Beedle the Bard could fetch up to £500,000 when offered for sale at Sotheby's London next month ... more Add a comment
London Library books taken in 1950s found in locked wardrobe
Plague, astrology and witchcraft are probably among the last things you might want to find when clearing the house of a relative who has recently died. But a collection of 18th-century tomes on these subjects discovered in Wimbledon by an antiquarian bookseller has been welcomed by the London Library, which will be getting them back more than half a century after they were borrowed from the shelves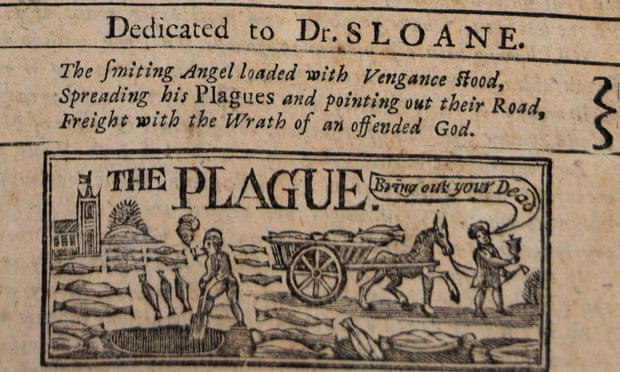 ... more Add a comment
"Rare" Anne Frank poem to be auctioned
An "extremely rare" handwritten poem by Anne Frank, penned shortly before she went into hiding from the Nazis, is to be auctioned and could fetch up to Euro 50,000 (S$76,800) ... more Add a comment
British Library explores 20th century maps in new exhibition
Few, if any, cold war historians believe Soviet Russia was ever actively planning to invade Brighton, Hove and Shoreham, but a remarkable map suggests the country's leaders had been prepared should the opportunity have arisen. The British Library is putting the detailed Soviet military map of Brighton and its surrounding area in Sussex on display as part of an exhibition that opens to the public on Friday ... more Add a comment
The Grolier Codex is the oldest manuscript to survive Spanish conquest
Much of what we know of the Maya comes from codices - screenfold books made of paper from the bark of a fig tree. Pages were coated in a white stucco wash and then painted by scribes with text, which was often accompanied by images. The Spanish in the 16th century reported a flourishing manuscript tradition comprising histories, prophecies, songs, genealogies and detailed information on the movements of the heavenly bodies ... more Add a comment
Bright Young Booksellers: Tom Lintern-Mole
Fine Books & Collections' Bright Young Booksellers series continues with Tom Lintern-Mole, proprietor of Antiquates Fine and Rare Books in Dorset, England ... more Add a comment
---
2.11.16.
Harry Potter star Emma Watson leaves books on London Underground
The star left the novels as part of the Books On The Underground movement which sees "book fairies" leave their favourite reads for people to enjoy. Watson left about 100 books with some including a hand-written note ... more Add a comment
Technology reveals story behind medieval book, the Aberdeen Bestiary
New technology has revealed an ancient book owned by Henry VIII was not intended for the royal elite but was in fact a tool for teaching
... more Add a comment
It looks like ebooks won't kill print books after all
After years of sales growth, major publishers reported a fall in their ebook sales for the first time this year, introducing new doubts about the potential of ebooks in the publishing industry. A Penguin executive even admitted recently that the ebooks hype may have driven unwise investment, with the company losing too much confidence in "the power of the word on the page" ... more Add a comment
---
1.11.16.
'I've been naughty for years'
Olympia Press is known for publishing some of the most significant authors of the post-war era such as Vladimir Nabokov, J.P. Donleavy and William Burroughs. BRIAN MORTON discovers how Maurice Girodias sought to destroy censorship with a series of erotic green paperback books ... more Add a comment
Bookish fools
The book has always been a sign of status and refinement; a declaration of self-worth - even for those who hate to read ... more Add a comment
1889 Preston vs Wolves FA Cup final programme could fetch £20,000
It is an exceptionally valuable programme because it is a rare memento of the most exciting period in Preston North End's history when, in 1889, they won the FA Cup and then, in that same year,won the very first Football League title, making PNE the first club ever to complete the 'double' ... more Add a comment
Holbein the '16th-century Hebdo'
Cambridge academic Ulinka Rublack's new book claims the artist best known as a painter of the Tudor hierarchy had earlier used art to criticise the powerful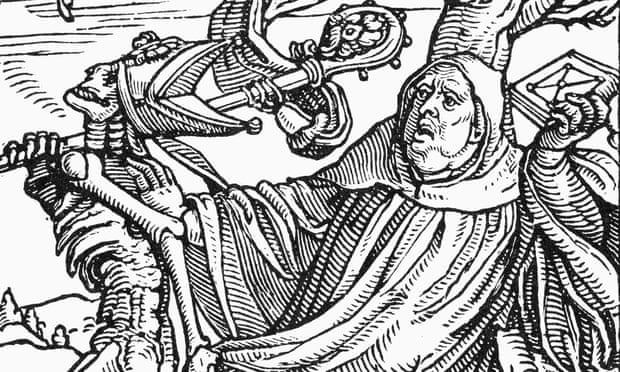 ... more Add a comment
There are books of which the backs and covers are by far the best parts
CHARLES DICKENS