Shelf:Life
Shelf:Life - Links to what's new in the world of old, rare, and collectable books, insights into book collecting, the news stories that matter, and occasional comments by TheBookGuide. Archived Stories.
28.01.17.
A sneak peek at Rare Books London
The Antiquarian Booksellers Association will participate in its first BADA fair as it gears up for its summer festival of old and rare books later this year ... more Add a comment
Lloyd George's 'secret daughter' in auction photos
Photographs showing former prime minister David Lloyd George with his 'secret daughter' are to go up for auction. Jennifer Longford was the only child of Frances Stevenson, Lloyd George's secretary and mistress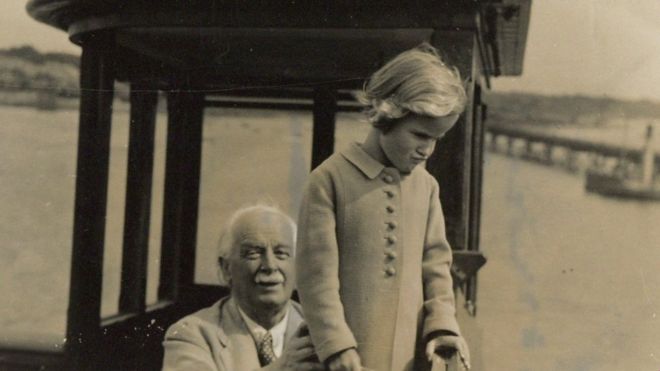 ... more Add a comment
Rare Book Library encased in foam to protect books
A layer of purple foam, which coats the building's exterior, has been installed after the library experienced condensation, which posed a threat to the preservation of thousands of rare books housed inside ... more Add a comment
---
27.01.17.
"Darke", an unforgettable figure
Rick Gekoski's first novel gives readers a literary misanthrope they are asked to identify with ... more Add a comment
---
26.01.17.
Bibliomania: the strange history of compulsive book buying
When I was a young woman, I drew a sort of perverse pride from my willingness to skip a meal or two in order to afford books. Soon enough, with the ubiquity of credit card touts on campus, I could buy both books and meals. I justified my increasing debt as necessary for my education, and joked with friends that while others spent their money on cars and expensive clothes, anything of value that I owned was on my bookcases ... more Add a comment
Maps and the 20th Century : Drawing the Line
For some reason, I didn't get my customary invitation to the press preview of the latest British Library exhibition, "Maps and the 20th Century : Drawing the Line", when it opened towards the end of last year - perhaps it was something I said. No matter, it's still on for another six weeks or so - and I finally found some time to visit it a few days ago ... more Add a comment
---
23.01.17.
One in ten people do not own a single book
One in ten people do not own a single book, a worrying new study reveals. New research suggests we are now obsessed with handheld devices that the average home has more than eight linked to the internet ... more Add a comment
Istanbul bookshop that transports young Syrians back home
Founder of city's first Arabic bookshop lets children read in their own language and escape the isolation of refugee life ... more Add a comment
Daniel Crouch Rare Books to launch New York gallery
Daniel Crouch Rare Books will mark the opening of their New York Gallery at 24 East 64th Street with a launch party on Burns Night (25 January 2017). A small selection of Celtic cartography will be on display, in keeping with the traditional Scottish celebration, as well as the gallery's reputation as specialist dealers in fine and rare antique maps, plans, sea charts and voyages
... more Add a comment
Ransomware attack paralyses St Louis libraries
Libraries in St Louis have been bought to a standstill after computers in all the city's libraries were infected with ransomware, a particularly virulent form of computer virus used to extort money from victims ... more Add a comment
---
21.01.17.
Photographs from Scott's doomed polar expedition to be sold
Herbert Ponting images intended as publicity for triumphant return are up for auction at Bonham's next month ... more Add a comment
Who really discovered Jupiter's four large moons?
About two decades ago, a rare book dealer called up astronomy professor Jay Pasachoff. He had found a folio with an image of the first image of an astronomical telescope on the illustration facing the title page. He asked Pasachoff if he would be interested
... more Add a comment
---
20.01.17.
Library campaigners present 'innovative agenda'
Campaigners have requested an urgent meeting with ministers to discuss measures to address the crisis in public-library funding. The appeal follows news that Plymouth is the latest council to propose cuts to its service in order to shore up its overall budget ... more Add a comment
Ae Fond Kiss manuscript to be displayed for two hours
The manuscript of Ae Fond Kiss, one of the poet's best known songs, will go on show in the National Library of Scotland premises in Glasgow's Kelvin Hall on Burns Day on January 25. It will be displayed between 1.30pm and 3.30pm only, due to the need to restrict the amount of time the 225-year-old document is exposed to light Add a comment
The Gladstone Review
Ben Mepham of Gladstone Books has published the first issue of The Gladstone Review containing 'Informal commentary, opinions, reviews, news, illustrations and poetry for bookish people of philanthropic inclination'. It will be published as a monthly e-journal and sent to subscribers as a PDF. You can find out what it's all about by reading the first issue here. As an introductory offer to new subscribers, who have learned of the Review from this notice, the Registration Fee is reduced to £5 p.a. To subscribe on this basis, please follow the procedure on page 2 of the Review, and mark your contact details TheBookGuide Offer. Add a comment
---
19.01.17.
Bright Young Booksellers
Fine Books & Collections' series continues today with Leo Cadogan, proprietor of Leo Cadogan Rare Books in London ... more Add a comment
Dudley film poster auction ends in record sale
Avid film fans and collectors headed to a poster auction in hopes of bringing home a rare gem including a rare War of the Worlds poster selling for a staggering £18,000, the biggest sale the auction house has seen
... more Add a comment
From the pricey to the peculiar ...
The California International Antiquarian Book Fair, one of the world's largest and most prestigious exhibitions of antiquarian books, returns to Northern California to celebrate its 50th Anniversary. Recognized around the world for its vast collection of rare books and treasures, the 2017 Book Fair offers a variety of notable items for visitors, including the world's first photographs of the American West; a rare, author's copy of Wallace Stegner's first book; and an elaborately illustrated, 25-stanza rhyming paean ... more Add a comment
Bletchley Park manuscripts go on display
A hand-written notebook by codebreaker Alan Turing has gone on display for the first time at Bletchley Park ... more Add a comment
---
18.01.17.
Official laments smuggling of invaluable Shia manuscripts
Deputy-head of National Library and Archive of Iran has lamented that larger part of invaluable Shia manuscripts dating back to early and middle history of Islam had been neglected, destroyed, or smuggled outside the country ... more Add a comment
---
17.01.17.
For Ben Franklin's birthday, his first piece of printing reappears
Before he was the familiar bald and bespectacled founding father, Benjamin Franklin was a 17-year-old neophyte printer with burning ambition and something of a punk-rock visual sensibility ... more Add a comment
Babette Cole, anarchic creator of Princess Smartypants, dies at 66
Flood of tributes to author and illustrator of 'exuberant, heartfelt and very funny' books is led by children's laureate Chris Riddell ... more Add a comment
Winifred Holtby: author, feminist, campaigner
She wrote the great 1930s Yorkshire novel South Riding, foresaw 'mansplaining' and called for a new personal pronoun for women - all in a tragically short life ... more Add a comment
Rare Wealth of Nations first edition set to fetch £45,000
The book, which took the Enlightenment thinker almost 10 years to write at his mother's home in Kirkcaldy, earned him the title "the father of modern economics". The rare copy will be among the highlights of Bonhams' sale of Fine Books and Manuscripts in London on March 1 ... more Add a comment
Exploring the beautiful old maps of countries that never existed
Edward Brooke-Hitching has just compiled a new book, Phantom Atlas, a guide to the maps of the world as people thought it to be, and all the times they got it wildly wrong. The i spoke to him about what he finds most fascinating about the subject, and some of the weirdest myths and legends he uncovered
... more Add a comment
Medieval Manuscripts of Cirencester Abbey 900
This is a rare opportunity to see manuscripts which were in Cirencester Abbey Library at its Dissolution in 1539, brought back and displayed in Cirencester ... more Add a comment
---
12.01.17.
Rare books: a buyer's guide
As a bookseller, I've always thought that spending an alarmingly high proportion of my wages on books is a hazard of the job. You wouldn't put an alcoholic in charge of an off-licence or let a kid run a sweet shop, and yet here I am, chronically addicted to books, spending all day in an environment that feeds this illness with countless enticing treats and a staff discount. True, as addictions go, it could be worse, but I worry that instead of frittering away money on the contents of my bookshelves, I ought to be saving for sensible things like childcare or fixing our dilapidated roof ... more Add a comment
World's largest rare book fair celebrates 50th anniversary
The 50th California International Antiquarian Book Fair recognized as one of the world's largest and most prestigious exhibitions of antiquarian books, returns to Northern California to celebrate its 50th Anniversary, Friday, February 10 through Sunday, February 12, 2017 at the Oakland Marriott City Center ... more Add a comment
BBC reveal plans for "poignant" new Terry Pratchett documentary
Actor Paul Kaye will voice the much-loved fantasy author in Terry Pratchett: Back in Black, with contributions from authors Neil Gaiman and Val McDermid, and Pratchett's assistant Rob Wilkins
... more Add a comment
Stolen good books: why Canadian thieves outclass the British
They have a better class of book thief in Toronto. Whereas in the UK, Potters Harry and Beatrix, as well as travel guides, top the list of titles most likely to be stolen from bookshops, thieves working the aisles in the Canadian city are targeting Haruki Murakami's work ... more Add a comment
---
9.01.17.
AA Milne letter features in Imperial War Museum's anti-war show
A letter written by AA Milne in which he outlines his growing struggle with pacifism in the face of the rise of Hitler in the 1930s is to go on display for the first time ... more Add a comment
Evelyn Waugh's ear trumpet heads to auction
The plated copper English made telescopic ear trumpet, estimated at £1000-1500, has good provenance. It was owned by a now deceased collector and was consigned with a collection of other Waugh (1903-1966) first editions and letters ... more Add a comment
Rare War of the Worlds movie poster goes up for auction
A rare cinema poster for 1953's The War of The Worlds is among 300 movie posters to be auctioned. The original British quad for the sci-fi film is estimated to fetch between £3,000 and £5,000 at auction in Dudley, West Midlands, on Tuesday ... more Add a comment
How Heywood Hill is surviving in the Digital Age
In the age of Amazon and Kindle and Fifty Shades of Grey, how has a small bookshop owned by a duke in Mayfair, London, just celebrated 80 years in business? Those devoted to Heywood Hill's discreet charm reveal the store's unconventional history and philosophy ... more Add a comment
How 'Sherlock of the library' cracked the case of Shakespeare's identity
Deep in the Folger Library, in Washington DC, Heather Wolfe says that studying Shakespeare makes an ideal preparation for the onset of Trump's America. You can see her point: Shakespeare would have revelled in the mad excesses, the sinister vanities and the pervasive stench of cronyism and corruption surrounding the president-elect as America makes the painful transition from Barack Obama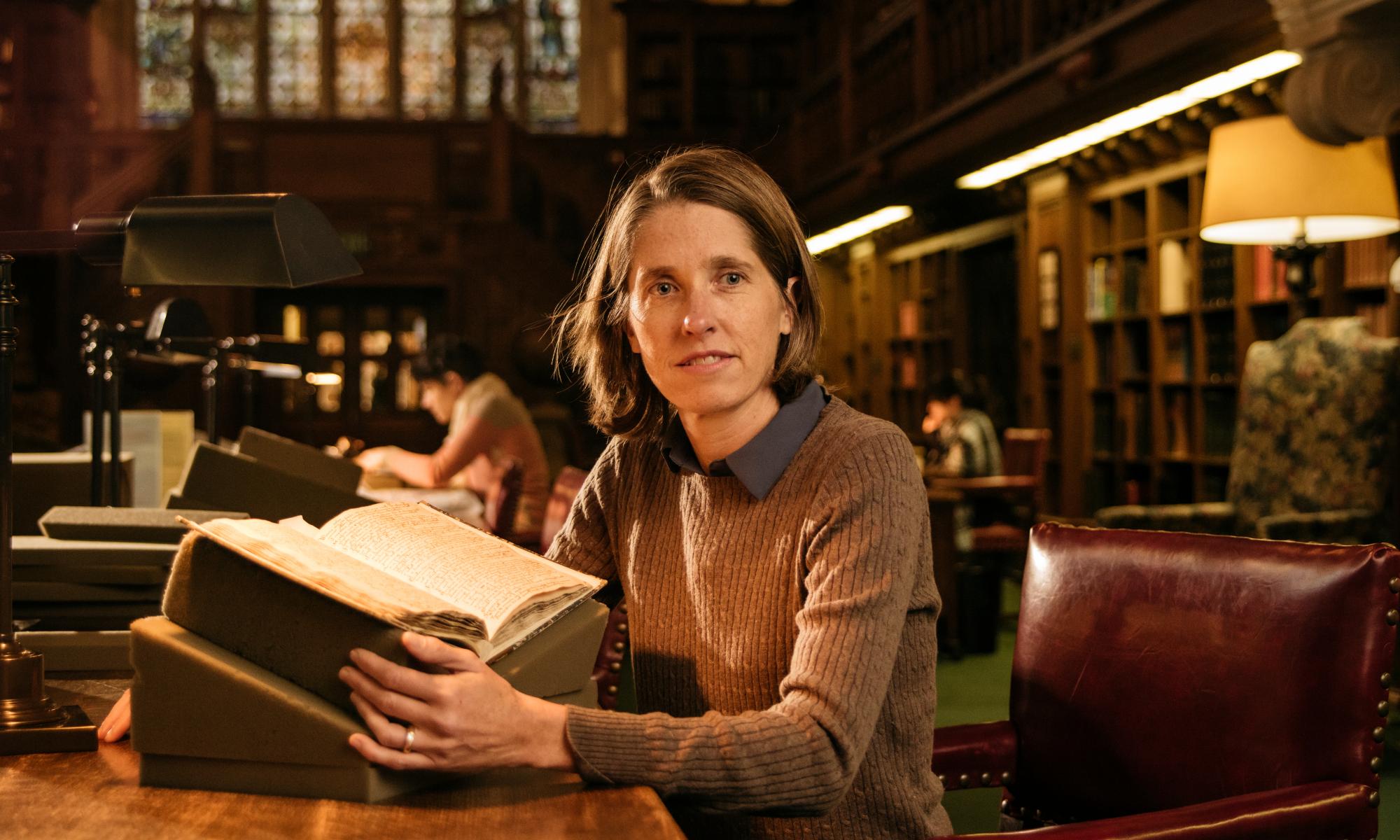 ... more Add a comment
Imperial War Museum staff slam firesale
Museum workers criticised the Imperial War Museum (IWM) yesterday for blaming cutbacks on government funding shortfalls while selling its collection off at knockdown prices ... more Add a comment
---
6.01.17.
Lennon's forged Beatle newspaper autographs sell at auction
An old newspaper with autographs of the Beatles that were forged by John Lennon has sold at auction for £2,000. A front page photo shows Paul McCartney crowning the carnival queen in Northwich, Cheshire, in 1963 ... more Add a comment
Witty marginalia - just another reason to love the printed book
To the many reasons we have for admiring Marlene Dietrich can now be added the fact that she was an inveterate scribbler in books. In a volume describing the love affair between Laurence Olivier and Vivien Leigh, she commented: "This is without a doubt the worst writing I ever laid eyes on." In her copy of Anthony Burgess's novel Earthly Powers, the famous first sentence - "It was the afternoon of my eighty-first birthday, and I was in bed with my catamite when Ali announced that the archbishop had come to see me" - is annotated with the simple: "That's when I stopped reading." The woman sure had style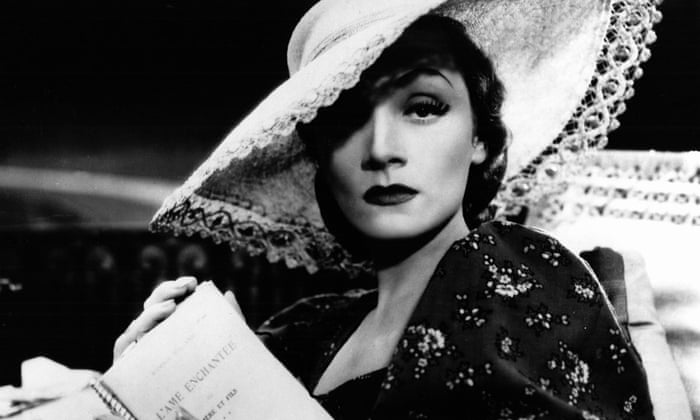 ... more Add a comment
Handwritten Diana letters sell for £15,100 at auction
One candid letter from Diana to ex-Buckingham Palace steward Cyril Dickman, revealed Prince Harry was "constantly in trouble at school". Another note described how young Prince William "swamped" his baby brother with "an endless supply of hugs and kisses" ... more Add a comment
British Library returns book stolen by the Nazis to its rightful owner
The British Library has handed back a book after a sharp-eyed member of staff realised it had belonged to a Jewish art collector murdered by the Nazis. The copy of a German play dating back to 1913 was part of Austrian Karl Maylander's collection which was stolen when he was deported to Poland in 1941, where he died ... more Add a comment
---
3.01.17.
James Joyce book's centenary marked with map project
A father and son acting duo, literary academics and computer scientists have teamed up on a project to mark the centenary of James Joyce's first novel. A map of locations from A Portrait of the Artist as a Young Man offers a chance to follow the journey of the book' hero, Stephen Dedalus, around Dublin ... more Add a comment
Medieval and Renaissance miniatures on display in Venice
The Giorgio Cini Foundation, located on the Island of San Giorgio, in Venice, houses a magnificent collection of Medieval and Renaissance miniatures, whose importance and quality can only be compared to a few other collections in Europe and in the world
... more Add a comment
Sacco and Vanzetti book collection nabs national honor
Megan Jones, a University of Kansas master's student in English literature, won second place in the National Collegiate Book Collecting Contest for her collection of books about the 1927 trial and execution of Nicola Sacco and Bartolomeo Vanzetti, Italian immigrants and anarchists convicted in a double-murder case in Massachusetts ... more Add a comment
Muhammad Ali letter to Nelson Mandela fetches $8.900 at auction
A touching signed message from former three-time world heavyweight champion Muhammad Ali to his long-time friend and ex-South African President Nelson Mandela went under the hammer last week ... more Add a comment
The pen is the tongue of the mind.
MIGUEL DE CERVANTES