Shelf:Life
Shelf:Life - Links to what's new in the world of old, rare, and collectable books, insights into book collecting, the news stories that matter, and occasional comments by TheBookGuide. Archived Stories.
25.03.17.
Inside London's oldest bookshop
From the outside, Hatchards is a true book lover's bookstore. The moss green exterior, curved bay windows and wooden frames are positively Dickensian. The knowledge that it's London's oldest bookshop makes it all the more delicious ... more Add a comment
Emperor's collection of dodos and dragons to go on display
A collection of 750 remarkably well-preserved watercolours of plants and animals - both real and imaginary - assembled for Rudolf II, the Holy Roman Emperor from 1576 to 1612, is due to go on long-term loan to the Rijksmuseum in Amsterdam. The set, put together at Rudolf's court in Prague between 1596 and 1610, was bought by a private collector at Tefaf Maastricht, which closed on 19 March
... more Add a comment
Posters to reveal entire text of book about fighting tyranny
In what is believed to be an industry first, the entire text of a book billed as "a practical guide to resisting the rise of totalitarianism" is to be fly-posted along an east London street next week ... more Add a comment
JFK's diary reveals his startling take on Adolf Hitler
A high-profile auction is putting a new spotlight on John F. Kennedy and his view of Adolf Hitler. For the first time, JFK's only diary will go on the auction block. The then-28-year-old wrote about visiting Germany shortly after World War II and also shared his startling take on Hitler ... more Add a comment
Posters to reveal entire text of book about fighting tyranny
In what is believed to be an industry first, the entire text of a book billed as "a practical guide to resisting the rise of totalitarianism" is to be fly-posted along an east London street next week ... more Add a comment
'The Famous Five b****r something up again!'
A grandmother was left embarrassed after she bought her granddaughter an expletive-ridden Enid Blyton book. Julie Rider, 61, wanted to buy one of the classic children's titles for six-year-old Erin but accidentally picked up an R-rated spoof intended for adults ... more Add a comment
---
21.03.17.
Experts restore rare Dutch Golden Age map found stuffed up a chimney
A rare Dutch Golden Age map of the world that was discovered, scrunched up in a ball, in a house in Aberdeenshire is on show at the National Library of Scotland (until 17 April). Claire Thomson, a conservator at the library, describes its preservation as "the most difficult project I have ever tackled" ... more Add a comment
---
20.03.17.
Letter to a coward
A stark letter delivered to a 'coward' conscientious objector with a white feather attached has come up for auction. The note reads: 'For a coward, why not take the King's shilling and defend your country ... more Add a comment
The 'lost' novels that Anthony Burgess hoped would make him rich
In a twist that Burgess himself might have relished, his manic productivity has now been trumpeted from beyond the grave. The Anthony Burgess Foundation has exclusively disclosed to the Observer a set of notes for three 'lost' novels. The backstory to this discovery adds a new chapter to the writer's fascinating afterlife ... more Add a comment
Bankrupt French company's precious manuscripts to go on sale
The world's greatest private stock of manuscripts, which includes around 130,000 items and several cultural treasures, is coming to market. Acquired over a dozen years by the scandal-hit Aristophil company, the precious pieces are due to be auctioned at Drouot as early as next September, under the guidance of the auctioneer Claude Aguttes ... more Add a comment
Fragment of Mozart manuscript fails to sell at Boston auction
Part of Mozart's circa 1773 handwritten manuscript for the third "Allegro" movement of his Serenade in D major failed to meet reserve and did not sell in a recent online auction of Fine Autographs and Artifacts by RR Auction. Known as "Antretter" for the family friend for whom it was written, the score was originally 58 leaves. In 1975, the complete manuscript was sold and pages were scattered, though some are at the Mozart Foundation in Salzburg, Austria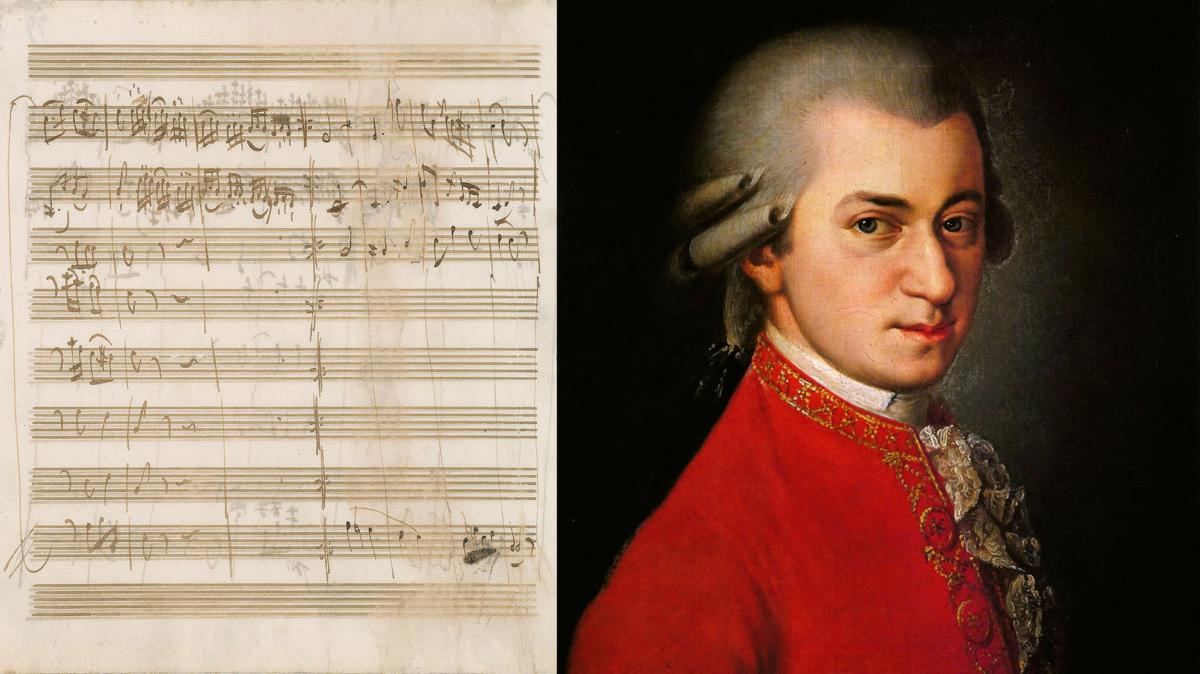 ... more Add a comment
---
17.03.17.
London Rare Books School 2017
I'm always telling people that booksellers learn something new every day - and it's true, they do. There is no upward limit to how much one might know about all of the books on all of the subjects written and circulated in all the periods of book history - and all of the authors and all of the publishers - but there generally comes a point in a bookseller's career - and it can take years to reach this point - when you suddenly realise the full and enormous extent of what you don't know ... more Add a comment
73 candid Hitler photos have been sold for £34,000 at an auction
A series of candid photos of Adolf Hitler sold for £34,000 to an unidentified bidder in an auction held this week in Royal Tunbridge Wells. The photos belonged to Eva Braun, the dictator's long-time companion and briefly his wife. They were discovered in April 1945 in Hitler's Berlin bunker among Braun's other possession
... more Add a comment
---
15.03.17.
Ebook sales fall as younger generations drive appetite for print
Nielsen's survey of 2016 attributed the increase in print sales to children's fiction and to younger generations preferring physical books to e-readers. A 2013 survey by the youth research agency Voxburner found that 62% of 16- to 24-year-olds preferred print books to ebooks. The most popular reason given was: "I like to hold the product." While Nielsen found that 50% of all fiction sales were in ebook format, only 4% of children's fiction was digital ... more Add a comment
Sir Terry Pratchett: Bronze bust of author unveiled
A bronze bust of Sir Terry Pratchett has been unveiled ahead of plans to install a 7ft (2.1m) statue of the author in Salisbury, Wiltshire. It was created by Paul Kidby, who illustrated Sir Terry's Discworld novels, before his death in 2015 ... more Add a comment
Timbuktu's manuscripts to be on display in India
Many in India may think Timbuktu is just a byword for a faraway place. Few may know that it does exist, somewhere in Africa. But the unique heritage of the proverbial end-of-the-world city is now set to come alive in India. The Government will host an exhibition of Timbuktu's ancient manuscripts. This will be the largest exhibition of manuscripts - dated between late 13th and early 20th centuries - of Timbuktu, anywhere outside the ancient spiritual capital of Sub-Saharan Africa
... more Add a comment
---
13.03.17.
The story of books
Print enthusiasts from across the UK are travelling to Clyro (near Hay on Wye) on Saturday 1st April for the inaugural Baskerville Wayzgoose. This traditional annual gathering of printers dates back to medieval times. Experts in the field of letterpress and intaglio printing, bookbinding, papermaking, marbling, book illustration and design will be showing off their work ... more Add a comment
---
10.03.17.
Artworks made from fire-gutted Mackintosh library sell for £700,000
Artists including Tacita Dean, Rachel Whiteread, Antony Gormley, Jenny Saville and Paula Rego agreed to make work which would be auctioned at Christie's to raise money for the Mackintosh Campus Appeal. So far, £18.5m has been raised towards a target of £32m ... more Add a comment
---
9.03.17.
London 1708: a walk into library history
You are invited to spend a Spring afternoon exploring some of London's early eighteenth century libraries. This walk will follow in the footsteps of bookseller and antiquary John Bagford, whose An account of several libraries in and about London, for the satisfaction of the curious, both natives and foreigners was published in 1708 ... more Add a comment
Real Schindler's list expected to make $2.4m at auction
One of the original "Schindler's lists", the documents used by the German industrialist Oskar Schindler to save more than 1,200 Jews during the Holocaust, has been put up for sale. The document, commemorated in Thomas Keneally's Booker prize-winning novel, was among those drawn up to protect Jewish workers from deportation and death. It is expected to make more than $2.4m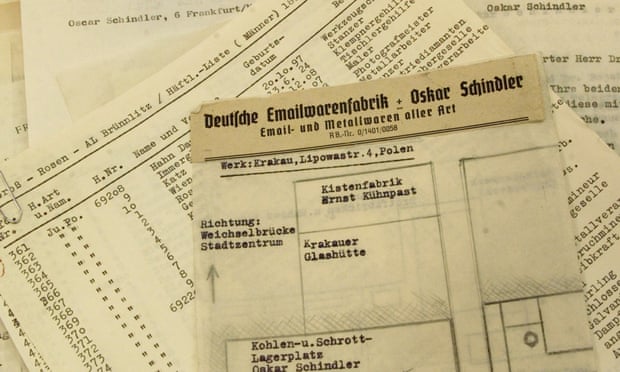 ... more Add a comment
Nearly 100 vintage winter sports posters up for auction
Almost 100 nostalgic travel posters dating back to the early 20th century from winter sports destinations including Norway and Switzerland are up for auction. From a group of men playing ice hockey in Chamonix to a family arriving in Finland for a skiing holiday - these vintage posters bring to life the glamour and fashions of the slopes in the past. Highlights of the collection are expected to fetch up to $18,000 each ... more Add a comment
---
8.03.17.
Phonics teaching is centuries old
Phonics were being taught to young children more than three centuries ago and are not just a modern craze, historians have claimed. Analysis of one of the world's oldest children's books has revealed an early guide to the practice, which breaks down words into syllables to make them easier to learn ... more Add a comment
---
7.03.17.
10 most bizarre uses of paper in history
An association of paper historians in the United Kingdom recently estimated there are twenty thousand identifiable uses for paper in the world today, making it a manufactured material of extraordinary application that has lost little of its versatility. Not only do millions of people still read books and get their information on paper, they use it as currency, conduct their business, record their history, create art, print photographs, wrap food, blow their noses, and correspond on it - even boil tea and smoke tobacco in it ... more Add a comment
What's that smell?
Over the past year, a Columbia University preservation expert and a curator at the Morgan Library & Museum in Manhattan have been engaged in an unusual poetic-scientific experiment in the little-visited olfactory wing of history, trying to pin down the powerful connection between smell and memory - in this case, collective memory ... more Add a comment
---
4.03.17.
Mozart manuscript for sale
A single-page of music manuscript handwritten by a young Mozart has emerged for sale to the tune of £250,000 ... more Add a comment
Missing 400-year-old Jewish manuscript to return to Mexico
The oldest Jewish document of the New World will be returned to Mexico in March, more than seven decades after it disappeared. The document, a 1595 autobiography of Luis de Carvajal, is considered to be an important artefact showing Jewish life on the American continent but disappeared from Mexico's national archives more than 75 years ago, according to the Mexican consulate in New York ... more Add a comment
The crafty story of embroidery in Medieval Manuscripts
Even though paper would eventually come to be more popular, parchment was the preferred material for book making, and eventually printing, throughout the middle ages. Parchment, used before the rise of paper between the 5th and 13th centuries, is made from the thin membranes of the flesh of an animal, typically a cow or sheep. It is quite difficult to produce; thus, it is expensive. Only the very wealthy could afford good parchment - leaving the torn or imperfect parchment to lower classes. However, bad skin used in the parchment making process can tell historians something about who owned, read, and stored a text
... more Add a comment
---
3.03.17.
Lou Reed archive to go public at New York library
The New York Public Library has obtained the archives of Lou Reed, with plans to make the legendary underground rocker's legacy as open as possible. The city's free-to-the-public library system, best known for its imposing main building on Fifth Avenue, announced the acquisition Thursday on what would have been Reed's 75th birthday ... more Add a comment
Georgian recipe book discovered in Downside Abbey Library
An early recipe book from 1793, discovered by an archivist working in Downside Abbey Library at Stratton-on-the-Fosse last year, is now to be published by popular demand. The monks of Downside Abbey have commissioned the release of the book, Downside Abbey Presents: Bristol Georgian Cookbook, which chronicles day-to-day life at Begbrook House, an historic home near Bristol ... more Add a comment
---
2.03.17.
Alexander Fleming's mould samples sold at auction
Samples of penicillin mould, signed and inscribed by Alexander Fleming, have been sold Bonhams in London for £24,375. Labelled as "the mould which makes penicillin", the green substance was produced by Fleming in his laboratory after he discovered penicillin in 1928 ... more Add a comment
---
1.03.17.
One in five cannot name a single author of literature
One in five British people cannot name a single author of literature, a survey has revealed, as writers warn there is a section of society that is "shut off" from the benefits of reading ... more Add a comment
Recipe found in medieval mystic's writings was probably for 'dragges'
It is a case that has intrigued historians, psychiatrists and theologians for the last 80 years, but an academic has found what may be the oldest known attempt to diagnose Margery Kempe's erratic religious behaviour. A recipe for medicinal sweets, written 600 years ago in the back of the medieval mystic's memoir, has been deciphered by Dr Laura Kalas Williams - and the Exeter University-based researcher is convinced that it reveals an attempt to prescribe a cure for Kempe's notorious fits of devotion ... more Add a comment
A typographic tribute to the language of London's trade
Artist Gordon Young has unveiled a new public art project, Trading Words, which reflects the variety of goods imported into London over the last 400 years. It's the latest in his large-scale typographic collaborations with designer Andy Altmann of Why Not Associates
... more Add a comment
I think that I still have it in my heart someday to paint a bookshop with the front yellow and pink in the evening...like a light in the midst of darkness.
VINCENT VAN GOGH