Shelf:Life
Shelf:Life - Links to what's new in the world of old, rare, and collectable books, insights into book collecting, the news stories that matter, and occasional comments by TheBookGuide. Archived Stories.
27.04.17.
How eBooks lost their shine
Just a few years ago, the Kindle was being blamed for the death of the traditional book. But the latest figures show a dramatic reversal of fortunes, with sales of ebooks plunging. So what's behind this resurgence? ... more Add a comment
---
26.04.17.
Diary which John F Kennedy wrote in 1945 up for auction
A diary kept by John F Kennedy during his brief stint as a journalist after World War II is going up for auction this week. The 61-page diary was written when the 28-year-old Kennedy was a correspondent for Hearst newspapers and traveled through a devastated Europe in the summer of 1945 ... more Add a comment
Hunt begins for relatives of Ryedale 'love poem' book couple
A charity shop worker who found a prayer book containing a personalised wartime love poem is appealing for help to reunite it with the family. The book belonged to a couple in Ryedale, North Yorkshire, and turned up nearly 300 miles away at a charity shop in West Sussex ... more Add a comment
Marlon Brando's address book for auction
The links to the late actor's personal life feature the addresses and phone numbers of thousands of celebrity friends and associates, including Orson Welles, Jack Nicholson, Barbra Streisand, Bob Dylan, and Frank Sinatra
... more Add a comment
---
24.04.17.
Peter Pan statue expected to fetch up to £30000 at auction
The 20in sculpture, by Sir George Frampton, shows the children's book character in his famous pose with arms outstretched, playing a pipe. It was one of only a few reductions cast after the original life-size bronze, commissioned by Kirriemuir-born Peter Pan author JM Barrie, was erected in Kensington Gardens, London, in 1912 ... more Add a comment
Priceless collection of books goes on display
The nation's most historic lending library has become home to a near priceless collection of classic Scottish books. They have come from the collection of the reclusive US bibliophile Janet St Germain and have seen what was Scotland's first lending library converted to accommodate the books for display ... more Add a comment
---
22.04.17.
Peter O'Toole personal archive heads to University of Texas
The personal archive of Peter O'Toole, including bundles of letters, unpublished manuscripts, photographs and props, has been acquired by the University of Texas in Austin for $400,000 ... more Add a comment
Rare parchment of US declaration discovered in England
US historians have found a rare parchment of the US Declaration of Independence hidden away in a small records office in Sussex, England. Harvard researchers discovered the 'Sussex Declaration', believed to be only the second such parchment known in existence, in the Chichester archives of the small town of West Sussex, England. The other parchment is housed in the National Archives in Washington DC ... more Add a comment
---
21.04.17.
RSC plans celebration of Shakespeare's favourite classical poet
Shakespeare's favourite classical poet, Ovid, inspired him with myth, magic and metamorphosis. Now the Royal Shakespeare Company (RSC) is seeking to reignite interest in the Roman poet amid concerns that directors are tempted to cut classical allusions from the Bard's plays because they assume audiences will not understand them ... more Add a comment
How a 14th century manuscript could solve our antibiotic crisis
From the "everything old is new again" file, an international team of medievalists, microbiologists, medicinal chemists, parasitologists, pharmacists and data scientists believe that answers to the antibiotic crisis could potentially be found in medical history. And we're talking bona fide history, like, 700-years-ago history ... more Add a comment
A fascinating history of card catalogs. Wait, come back!
The Library of Congress just released a book on the history of the card catalog, and while I can physically feel you clicking away from this article even as I type, I am here to tell you that The Card Catalog is actually weirdly fascinating
... more Add a comment
---
20.04.17.
Proust's complaint about neighbours' loud sex among treasures in French sale
A treasure trove of letters and diaries revealing the secrets of some of France's greatest literary figures is about to go on sale in Paris. Correspondence and journals by Gustave Flaubert, Victor Hugo and Marcel Proust are among 230 lots to be sold alongside a rare first edition of Galileo's Discorsi on 26 April ... more Add a comment
Boston library to return historical artifacts to Italy
The Boston Public Library is returning to Italy medieval manuscripts and a volume of works, ending in one case a mystery dating back seven decades. The items include a manuscript from 1392, an illuminated leaf from a manuscript dating between 1418 and 1422, and a collection of works by Bernardino Telesio, published in 1590. Boston Mayor Martin Walsh said Wednesday he's glad the items are being returned, saying they "represent Italy's rich history" ... more Add a comment
---
18.04.17.
A rare copy of a book by Lawrence of Arabia goes on display
A unique, original copy of Seven Pillars of Wisdom by Lawrence of Arabia - bearing his hand written editing marks - has gone on general display for the first time at the National Civil War Centre in Newark after being loaned by RAF College, Cranwell ... more Add a comment
Inside Chetham's Library - Manchester's very own Hogwarts
It's the oldest public library in Britain, and is home to more than 120,000 books, maps and manuscripts, some dating back as far as the 13th century
... more Add a comment
---
13.04.17.
Unseen Sylvia Plath letters claim domestic abuse by Ted Hughes
Sylvia Plath alleged Ted Hughes beat her two days before she miscarried their second child and that Hughes wanted her dead, unpublished letters reveal. The two accusations are among explosive claims in unseen correspondence written in the bitter aftermath of one of literature's most famous and destructive marriages ... more Add a comment
Rebuilding Mosul's libraries book by book
When Islamic State (IS) militants occupied Mosul University in June 2014, they set about destroying its precious collection of manuscripts in a show of contempt for culture and higher education. Now though, in an attempt to rebuild Mosul's cultural heritage, a campaign is under way to restore the university library and others in the city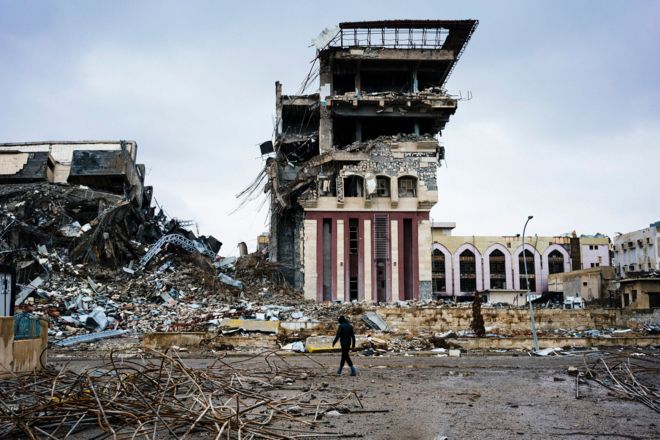 ... more Add a comment
Rare chance to see inside Gloucester Cathedral's library
Gloucester Cathedral will allow guests to explore its hidden 15th century library on Saturday 22 April. Visitors will have the opportunity to go on a cathedral library tour, giving them access to areas usually closed off from the public ... more Add a comment
---
11.04.17.
Titanic picture expected to fetch £8k at auction
A photograph of the Titanic believed to have been taken the day before she left on her ill-fated voyage is expected to fetch up to £8,000 at auction. The oversize sepia image of the ocean liner was purchased in a Parisian flea market more than 40 years ago ... more Add a comment
Manuscripts shed light on early days of Christianity
Some of the oldest surviving biblical manuscripts are on display in Dublin. The texts, which caused a global sensation in 1931 when they were bought by Sir Alfred Chester Beatty, contain both Old and New Testament books and date from 200 to 400AD ... more Add a comment
Collecting restaurant ephemera
You can get more from a restaurant than food - and, no, we're not talking about salmonella or e coli. We are referring to collectible ephemera like menus, wine lists, paper placemats, and matchbook covers ... more Add a comment
---
10.04.17.
Experiments in bookselling
When purchasing inventory, no matter what venue it happens in, there is always risk. The best we can do, it seems, is to make educated guesses on what will sell for a profit and hope to be right most of the time. Having access to historical pricing obviously lessens the risk, but collector interest - for that matter, institutional interest - can change at any time, and even what happened yesterday is no guarantee of what will happen again. But there are times when, if you're like me, you take what in gambling parlance is called a flyer. A flyer goes beyond educated guessing and is perhaps better characterized as wild guessing. I like to think that I'm better at this sort of thing now than I once was, if for no other reason than experience seems to enhance my instincts - and taking a flyer on something is almost purely instinctive, if not totally so ... more Add a comment
Rare books and works of art in superb private collections for auction
The Charterhouse two day auction on 20th and 21st April of 1,100 lots includes the library of books from the late Dr McDonald Critchley CBE, and pictures from the private collection of Dr Mohammed Said Farsi ... more Add a comment
Original Tintin drawing fetches 753,000 euros
A rare original drawing of Tintin by the Belgian artist Hergé from the comic book 'Tintin in America' was sold to a European buyer for 753,000 euros at an Artcurial auction in Paris on Saturday
... more Add a comment
Waugh's 'disgusting' ear trumpet sells for £2200
The description 'disgusting object' failed to put off Evelyn Waugh fans bidding for the author's old ear trumpet ... more Add a comment
---
7.04.17.
The Odor 'Wheel' decoding the smell of old books
It's official. Science has decided that old books smell "smoky," "earthy," and more than anything, "woody." That's based on findings released today by Cecilia Bembibre and Matija Strlic, researchers at the UCL Institute for Sustainable Heritage, who have been working to capture, analyze, and catalog historic and culturally important scents. The scientists collected the responses of visitors to St Paul's Cathedral's Dean and Chapter library in London, asking them to describe the smell and later compiling the results in a document they're calling the Historic Book Odour Wheel ... more Add a comment
A 'crime' against local history: Cambodia's lost manuscripts
Despite decades of efforts to preserve the Kingdom's historic manuscripts, the majority have disappeared - lost to neglect, war and now a black market catering to tourists
... more Add a comment
---
6.04.17.
Book bought for £14 sells for £13,500
A Novel bought in a box of miscellaneous books for £14 in Lancashire has been sold by an auctioneer in the Cotswolds for £13,500. The extremely rare first edition English copy of Fyodor Dostoevsky's Crime and Punishment was sold for the eye-watering sum yesterday afternoon by Dominic Winter auctioneers in South Cerney ... more Add a comment
---
3.04.17.
Hitler evicted for unauthorised hawking
Popular Mumbai pavement bookseller Hitler Nadar has been evicted from his Matunga spot for unauthorised hawking. At least 10 other booksellers who had stalls in the area have also lost their stalls ... more Add a comment
Wallenberg-signed document fetches over £10,000
Affidavit signed by signed by Swedish diplomat Raoul Wallenberg, who saved thousands of Jews from the Nazis, sold at auction ... more Add a comment
Tale of Dickens' fight to save Shakespeare house retold in exhibition
The story of how Charles Dickens helped save the house where William Shakespeare was born from the dastardly clutches of PT Barnum, the American showman who modestly billed his circus "the greatest show on earth", will be celebrated in an exhibition at Stratford-upon-Avon this year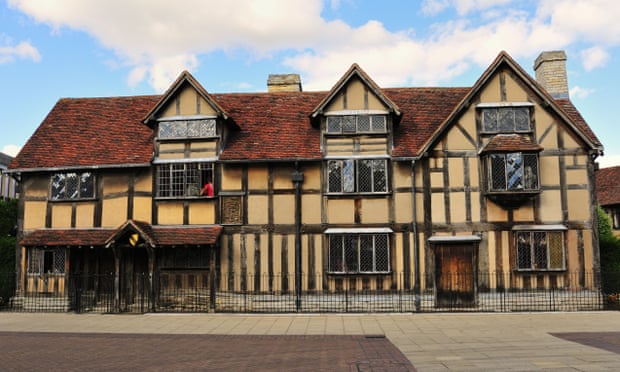 ... more Add a comment
A mandarin's life in 63 portraits
Fascinating photos show the incredible transformation of Chinese man who posed for one picture a year over six decades ... more Add a comment
Rare Mendelssohn manuscript sold at Zurich
The manuscript - a recitative from Johann Sebastian Bach's St Matthew Passion, written out by Felix Mendelssohn (1809-1847) - is the only one in existence. It was bought by a private collector and will not be exhibited, Koller Auctionsexternal link told the Swiss News Agency on Saturday. The six-and-a-half page document dates from 1830, Koller Auctions said. It was valued at CHF160,000 and sold for CHF180,000 ($179,000) ... more Add a comment
---
1.04.17.
Richard Hell: Confessions of a Book Collector
I went up to the New York Antiquarian Book Fair the other week. I've collected books since I was a teenager. When I was a little boy I collected birds' nests. There's something about collecting that's connected to childhood - amazement at the world, generating a desire to possess it in acts of undercover self-definition, perhaps. It's the classic need to own "pure" beauty and so be reflected there, subtly sabotaged by the realization that nothing is owned that isn't internal. One does want one's books to love oneself only, but they never do; they're available to all ... more Add a comment
Anarchist Cookbook author William Powell dies aged 66
Man behind manual for violent rebellion, used in a number of high-profile killings, had long repented publishing and turned to charitable work. The writer suffered a fatal heart attack while on holiday with his family in Nova Scotia on 11 July, at the age of 66. Though news of his death was announced to the Facebook group for his charity, the family did not contact the media. News filtered out at the US theatrical release of documentary American Anarchist, which mentions his death as the film closes ... more Add a comment
Spy report that criticised Marlowe for 'gay Christ' claim revealed
British Library releases 'Baines note' in which playwright Christopher Marlowe scandalously suggests Christian communion should be smoked in a pipe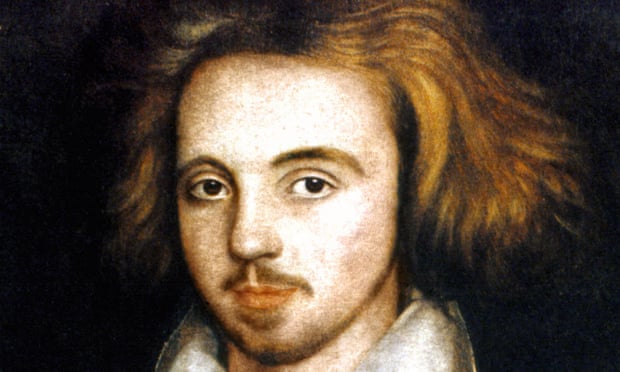 ... more Add a comment
Mata Hari's baby books and personal items sold at auction
A collection of personal letters and mementos belonging to Mata Hari, the Netherlands' most glamorous exotic dancer and spy, went under the hammer this week fetching Euro 45,000. Among her things: a poignant baby book of her young son who died at three, writes broadcaster NOS ... more Add a comment
Blackwood's Edinburgh Magazine to go on display
Robert Louis Stevenson wasn't good enough to write for it, and everyone wanted to read it. Now the publishing smash that sent up and scandalised Victorian society is starring in a dedicated exhibition at the National Library of Scotland ... more Add a comment
Offensive books removed from shop window
Two children's books have been removed from the display window and will no longer be sold in the Salvation Army store. Once upon a time, there were golliwogs and red Indians, all colouring people's conversations. That was a long, long time ago. Yet, even though such words are now confined to history, when do they lose their power to hurt and become quaint artefacts of civilisation, open to academic discussion? It seems not yet
... more Add a comment
Blackwell's Presents: What makes a book rare?
Bring Andrew Hunter a book from 1900 and he might scoff. Hunter, an antiquarian bookseller from Blackwell's in Oxford's Rare Books department, trades only truly old and rare books ... more Add a comment
Shakespearean notepad stuns Antiques Roadshow expert
A 17th century Shakespearean notebook with "enormous scholarly value" has been described as one of the most remarkable items to ever feature on the Antiques Roadshow ... more Add a comment
It is my ambition to say in ten sentences what others say in a whole book.
FRIEDRICH (WILHELM) NIETZSCHE