Shelf:Life
Shelf:Life - Links to what's new in the world of old, rare, and collectable books, insights into book collecting, the news stories that matter, and occasional comments by TheBookGuide. Archived Stories.
30.05.17.
Jane Austen's handwritten wedding ditty is to go on sale
It was a simple ditty she wrote in minutes and assumed would never see the light of day. But now the handwritten poem Jane Austen composed for the amusement of her family is to go on sale for £120,000 - or £15,000 a line ... more Add a comment
Banksy cardboard protest placard up for auction
A flimsy cardboard anti-war placard by the street artist Banksy is to go under the hammer and is expected to fetch up to £15,000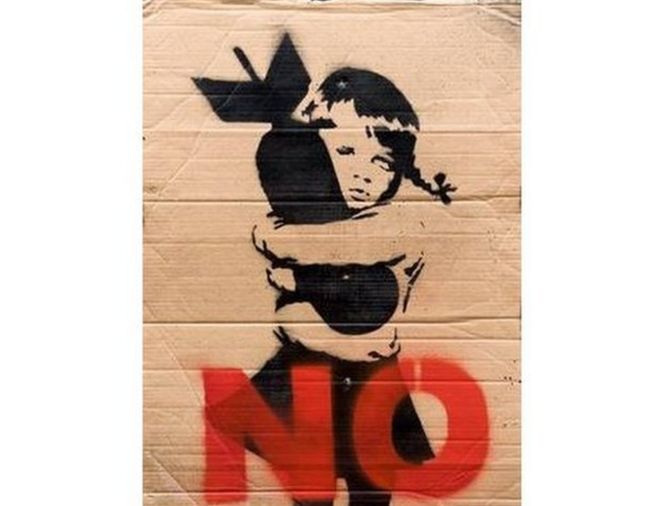 ... more Add a comment
Rare cigarette paintings up for auction
Original artwork of people smoking and children handing out cigarettes, which once hung inside England's last tobacco factory, are set to go to auction ... more Add a comment
Majority of avid readers do judge a book by its cover
A recent survey shows just one in five people care who wrote a novel before choosing if we want to read it, while a whopping 52 per cent make their choice based on the jacket artwork ... more Add a comment
Are our books displayed the wrong way round?
Cambridge librarian reveals the fashion used to be for spines to face the wall ... more Add a comment
---
25.05.17.
Unseen Sylvia Plath poems deciphered in carbon paper
A carbon paper hidden in the back of an old notebook owned by Sylvia Plath has revealed two previously unknown poems by The Bell Jar author. The paper, which was discovered by scholars working on a new book, has lain undiscovered for 50 years and offers a tantalising glimpse of how the poet worked with her then husband, fellow poet Ted Hughes ... more Add a comment
---
24.05.17.
Why rare books are thriving in the digital age
Maggs Bros, the antiquarian booksellers by appointment to the Queen, is moving to spectacular new premises in London this week - a sign that, despite the ongoing march of the digital age, there is a future for the art of collecting rare books ... more Add a comment
Mary Hopkin's Beatles poster sells for £28k at auction
A rare Beatles poster owned by singer Mary Hopkin has been sold at auction for £28,000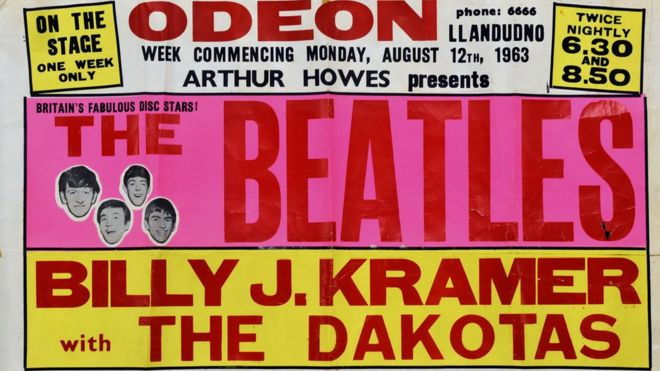 ... more Add a comment
Alcoholics Anonymous Sues for Return of Original 12-Step Manuscript
Breaking with its tradition, Alcoholics Anonymous went to court in New York Monday to prevent a draft of its founding manuscript by AA co-founder Bill Wilson from being sold at auction next month ... more Add a comment
---
22.05.17.
Backlash over new Jane Austen £10 note
A critic has described the picture of Jane Austen on the new £10 note as being "doctored" and made to "look prettier" than the real Austen. The iconic author will feature on the upcoming polymer note, which will be released into circulation this summer ... more Add a comment
Enid Blyton signed postcards fetch £180 at auction
Three postcards featuring and signed by the popular children's author Enid Blyton have fetched £180 at auction. The cards, written in the 1930s and addressed to fan Nellie Browning of Banbury, Oxfordshire, featured pictures of Enid and her dog Bobs ... more Add a comment
Spirit of Walter Scott to be summoned
A leading psychologist has unveiled plans to stage regular Walter Scott Seances after discovering the writer's little-known interest in the supernatural, folklore and the occult after moving into his old house ... more Add a comment
---
19.05.17.
Gerhard Steidl is making books an art form
The University of Gottingen, in Germany, owns one of the world's rarest books: an intact Gutenberg Bible. When Gerhard Steidl, a printer and publisher of photography books, was growing up in Gottingen, in the nineteen-fifties and sixties, the book - one of only twenty surviving complete copies, and one of only four printed on vellum, rather than on paper - was sometimes on display at the university's library ... more Add a comment
Whispers of scandal over the rescue of Timbuktu's manuscripts
Was the frantic salvage operation of 2012 quite as heroic as it originally appeared?
... more Add a comment
John Riddy obituary
John Riddy, who has died aged 82, made his mark as a book collector, and built up a much-admired private library on the history of British India. It was based on a large section of the old Bombay Yacht Club's library, and was once the largest of its kind in private hands ... more Add a comment
---
18.05.17.
Hay festival steps in to save library in Welsh 'town of books'
Hay-on-Wye literary festival has stepped in to save the famously bookish town's library after it was threatened with closure. As news emerged of the temporary cash rescue, the festival slammed plans by the local council to close libraries, saying that if a town synonymous with books could not keep its library service open, "what hope does anywhere else have?" ... more Add a comment
Rare Battle of Medway map emerges
The extremely rare map of the raid and battle has come to light and will appear at the London Map Fair - the world's largest event of its kind - on June 17-18, almost 350 years to the day since one of Britain's biggest military defeat
... more Add a comment
The books the Nazis didn't burn
The German-registered Albatross Press was a significant 20th-century publisher; so why have we barely heard of it? ... more Add a comment
---
12.05.17.
It ain't me babe: Dealer uncovers Dylan art forgery
Forgers have turned their attention to artworks created by Bob Dylan, it has emerged, after a British dealer mistakenly spent £10,000 on a hoax artwork purported to have been by the singer-songwriter ... more Add a comment
Burglars steal Harry Potter prequel written on postcard
An untitled Harry Potter prequel handwritten on a postcard by JK Rowling has been stolen in a burglary in Birmingham. The 800-word story, written on an A5 card, sold for £25,000 at a charity auction at Sotheby's in 2008 ... more Add a comment
Newly-discovered book has links to Byron's amorous antics at Southwell
Lord Byron's amorous antics in Southwell caused a scandal - now a newly -discovered book of one of his closest friends is about to be sold in Nottingham, writes Nigel Kirk ... more Add a comment
1953 Disneyland sketch of Walt's wonderland up for auction
Over one weekend in 1953, Walt Disney sat down with artist Herb Ryman and put down on paper his ideas for an ambitious new family attraction. Now, 64 years and 11 global theme parks later, the hand-drawn sketch that depicts the original Disneyland concept is up for auction. The ink-and-pencil drawing goes under the hammer on 25 June and is expected to fetch as much as $1m, according to auctioneer Mike Van Eato ... more Add a comment
Unseen footage of the Beatles during filming of Help!
"It is unseen footage of people who were, at that time, the most famous people on earth," said the actor Neil Pearson, who is also a rare books dealer. "It is footage of golden age Beatles, fooling around between takes, waiting for something to happen ... I know that feeling"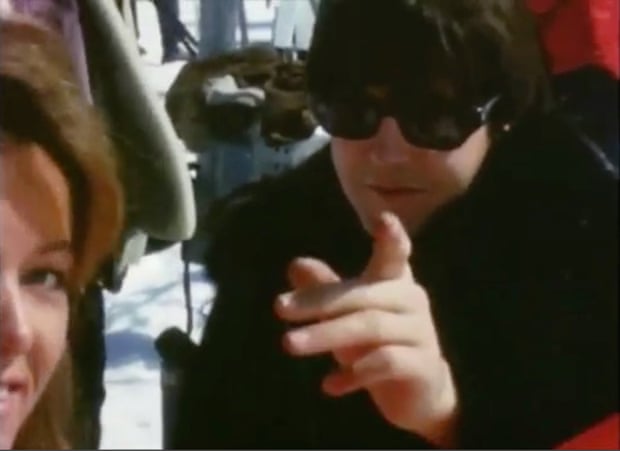 ... more Add a comment
---
10.05.17.
Book collecting: a gentle madness or license to print money?
Which Irish and international authors' first editions are the most sought after? A beginner's guide to the rare book world ... more Add a comment
Rare sixties memorabilia is to be auctioned
A collection of sixties memorabilia is being sold off by Welsh singer Mary Hopkin - one of the first artists to be signed to The Beatles' Apple label
... more Add a comment
'Incredibly rare' William Caxton print discovered
Pages printed more than 500 years ago by William Caxton, who brought printing to England, have been discovered by the University of Reading. There are no other known surviving examples of these two pages anywhere in the world, from a book believed to have been printed in London in the 1470s ... more Add a comment
---
6.05.17.
Stolen 13th century manuscript's auction in London stopped
A rare manuscript dating back to the Seljuk era was prevented from being sold illegally in an auction in Britain just in time. A Turkish Ph.D. student located in Utrecht, the Netherlands, realized a dubious item on a Sotheby's auction list and, after conducting preliminary research he informed Turkish authorities who halted the sale ... more Add a comment
Living on the edge: Marginalia in Sanskrit manuscripts
The SOAS Sanskrit Reading Room session with Camillo Formigatti, John Clay Sanskrit librarian, at the Bodleian, Oxford was a very informative one. I travelled from London along with other Sanskrit enthusiasts to see an ancient manuscript; learn about how it was deciphered; how scores of manuscripts of the same text with verse and commentarial variations were understood in light of each other ... more Add a comment
George Eliot: is this a new portrait of the author as a young woman?
In February last year a London picture dealer called Andrew Sim was clicking through the online auction catalogue for a saleroom in South Oxfordshire, hoping that something might turn up while knowing that it probably wouldn't. In among the wavy mirrors and scuffed-up sofas, his attention was caught by a chalk pastel portrait of a young woman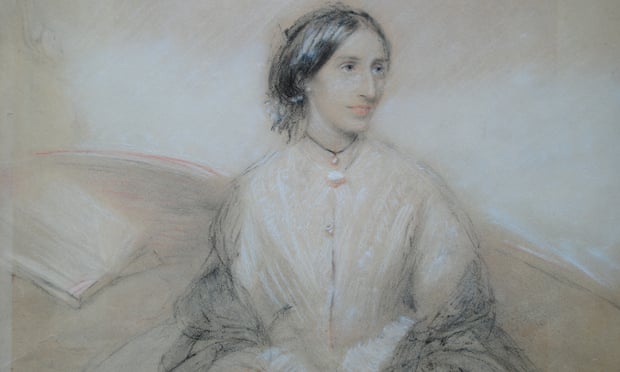 ... more Add a comment
Brazil suffers biggest rare book heist in national history
The Rio de Janeiro Federal University (UFRJ) suffered the largest rare book heist in Brazilian history. Last year, 303 works disappeared from the shelves of the prestigious university's Pedro Calmon Library. Many pieces dated back to colonial times ... more Add a comment
---
4.05.17.
Bristol slave trader's documents up for auction
Auction house Greenslade Taylor Hunt of Taunton is offering the original slave registrations/returns dating from the early 19th century which have been discovered in Bristol. They record in detail the slaves owned by Philip John Miles (1774-1845), a Bristol merchant venturer and member of parliament, on the Miles family's sugar plantations in Hanover Parish, County of Cornwall, North West Jamaica, dated 1817, 1820 and 1823 respectively ... more Add a comment
'My body shall be all yours'
An eye-wateringly explicit new stage show celebrates erotic correspondence sent by famous figures through the ages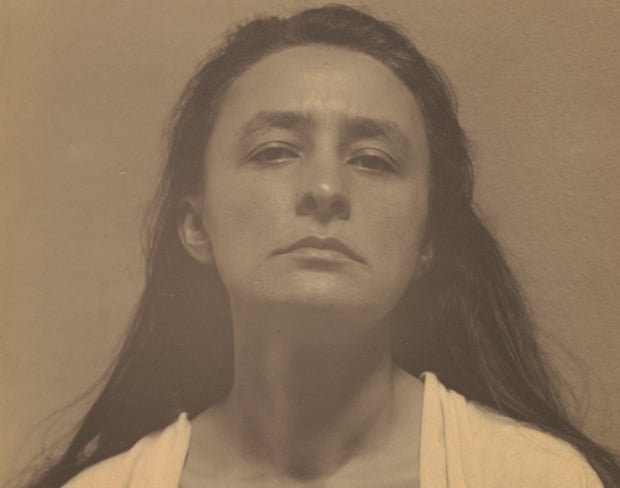 ... more Add a comment
Leading authority on book printing passes away
Christopher Clarkson, who had died aged 78, was a world authority on repairing early printed books and was the first conservation technical officer at the Bodleian Library. Dr Clarkson transformed the conservation of medieval manuscripts and had an insatiable desire to restore the world's written heritage ... more Add a comment
'Jihadists were going to burn it all'
In 2012, tens of thousands of artefacts from the golden age of Timbuktu were at risk in Mali's civil war. This exclusive extract describes the race to save them from the flames - and how lethal attacks could still threaten the town's treasures ... more Add a comment
The story behind F Scott Fitzgerald's lost short stories
Valuable insights into the troubled author's life emerge from his meticulous scrapbooks of reviews, photographs, letters and ephemera, writes his editor ... more Add a comment
The uncollectables of India
My worst fears about the rare book trade in India - or rather the lack of one - was confirmed by the American dealer and collector, Glenn Horowitz, when he told me that not a single antiquarian volume of note in his enticing rare book collection on India (now held in the Lilly Library) was found or purchased in India ... more Add a comment
Canterbury tale of rare book is solved on Skye
Skye book dealer Gilleasbuig Ferguson thought he had got his hands on a real bargain when he recently sourced a rare 19th century copy of Charles Darwin's 'On the Origin of Species'. But as it turned out, the volume of the great scientist's magnum opus should never have been on sale at all ... more Add a comment
Every man is a borrower and a mimic, life is theatrical and literature a quotation.
RALPH WALDO EMERSON