Shelf:Life
Shelf:Life - Links to what's new in the world of old, rare, and collectable books, insights into book collecting, the news stories that matter, and occasional comments by TheBookGuide. Archived Stories.
29.07.17.
Buying rare and antiquarian books in Poland
Will you be traveling to Poland anytime soon? There's no better country in Eastern Europe to seek out rare and antiquarian books, and in fact, we're pretty well convinced that Kraków and Warsaw contain some of our favorite rare bookshops in the world ... more Add a comment
Why is the Internet Archive painstakingly preserving one man's junk mail?
Ted Nelson, the man who came up with the idea of hypertext, kept 18 boxes of junk mail sitting around for decades. Now the Internet Archive is bringing it back to life in digital form ... more Add a comment
---
27.07.17.
Bright young collectors
Fine Books & Collections' series continues with Edwin D. Rose of Cambridge, who collects natural history and natural philosophy ... more Add a comment
---
26.07.17.
Playful Einstein photograph goes up for auction
Wild haired with a bushy moustache and his tongue sticking out, the photograph revealing Albert Einstein as something of a prankster is one of the most recognisable images of the physicist. Now a signed and dated copy is about to be auctioned ... more Add a comment
Derbyshire Boer war 'time capsule' makes £4,000 at auction
A treasure trove of items from one of the British Empire's toughest colonial wars has made eight times its estimated price at auction. Medals, equipment and unpublished photographs from the Second Boer War were found in a house in Derbyshire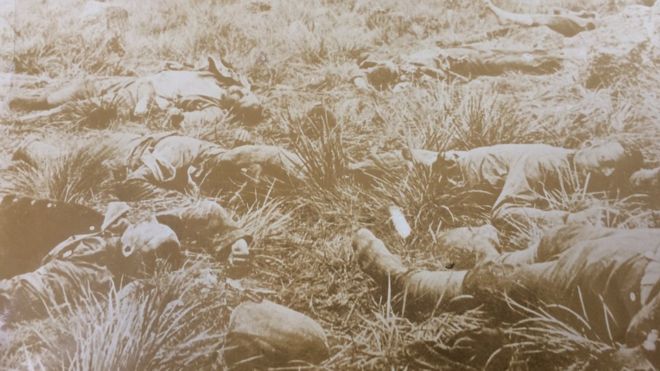 ... more Add a comment
---
25.07.17.
The strange world of book thefts
It isn't quite Artful Dodger-grade thievery, but after noticing a steady erosion of their history stock, staff at the Jarrold bookshop in Norwich installed a security camera last year. The surveillance revealed that a long-coated customer had tied a cardboard box beneath his coat, and was covertly lowering books into the box before exiting the shop ... more Add a comment
---
22.07.17.
The rare-book thief who looted college libraries in the '80s
James Richard Shinn was a master book thief. Using expert techniques and fraudulent documents, he would ultimately pillage world-class libraries to the tune of half a million dollars or more. A Philadelphia detective once called him "the most fascinating, best, smartest crook I ever encountered." And yet, despite the audacity of his approach and the widespread effects of his crimes, Shinn has been relegated to a footnote in book history ... more Add a comment
---
21.07.17.
The 'bookseller from hell' to close
The 'bookseller from hell' is selling Bloomindales in Hawes. Steve Bloom claims that he hasn't been forced out but Councillor John Blackie can barely conceal his glee that he is to be replaced by a 'very welcoming' couple' ... more Add a comment
Jane Austen's Great House launches urgent appeal to stay open
As Jane Austen becomes the new face of the £10 note, Chawton House Library, the "Great House" where she whiled away many an hour, is hoping that at least some of the currency bearing her image will be directed its way. The charity is looking to raise around £150,000 over the next 18 months to stay afloat after its main backer withdrew support. It will also be applying for millions in capital grants over the next few years to transform its focus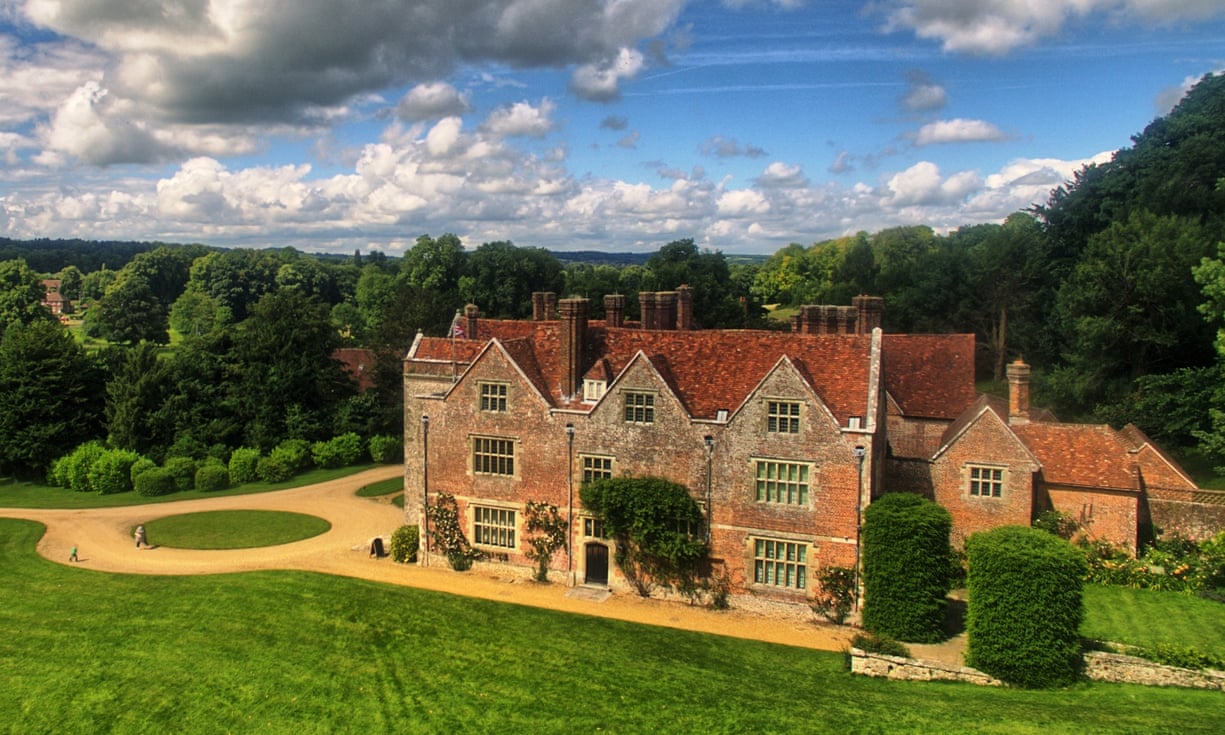 ... more Add a comment
Fused imaging reveals 16th-century writing hidden inside bookbinding
By fusing two imaging techniques -- visible hyperspectral imaging and x-ray fluorescence -- an interdisciplinary team of Northwestern University researchers has developed a new, non-destructive technology that gives access to medieval texts hidden inside of ancient bookbindings ... more Add a comment
British composer Holst's lost manuscripts found in New Zealand
Two handwritten music manuscripts discovered in a library clearout at an amateur orchestra in New Zealand have been confirmed as the work of British composer Gustav Holst, untraced for more than a century ... more Add a comment
Spider-Man comics finally swing into the big-money league
Our friendly neighbourhood arachnid is finally getting the attention he deserves among collectors - with a new issue shooting straight to No 1 and copies of the first series selling for hundreds of thousands ... more Add a comment
---
14.07.17.
Biblio and Rare Book Hub partner to expand rare book sales
The Rare Book Hub website is a comprehensive resource for information relating to rare, antiquarian, and collectible books and ephemera. The new partnership with Biblio allows subscribers of Rare Book Hub to offer books for sale directly through the site for immediate purchase through a secure cart, powered by Biblio.com's search engine and e-commerce technology ... more Add a comment
Scotland's oldest book on display at Edinburgh Book Festival
It is almost 1,000 years old and illustrated in vivid reds, green, purple and gold. The Celtic Psalter is considered to be the oldest surviving Scottish book that still remains in the country
... more Add a comment
---
13.07.17.
How true are true-crime documentaries?
Channel 4's fine documentary about the Wind in the Willows murder calls into question the trade-offs involved in making such programmes ... more Add a comment
'Dash it all': unseen Agatha Christie letters reveal author's temper
Despite her global fame and being feted in the tabloids as "the richest woman writer in the world", Agatha Christie was no more immune from disputes with her publisher than less successful rivals, according to private correspondence revealed for the first time ... more Add a comment
Rare first edition of Darwin's 'Origin' sells for £162,500
The copy sold on Tuesday at Sotheby's was part of a £500,000 Charles Darwin collection - including books and letters written by Darwin and other items from the Darwin era - assembled by Toronto investment banker, Garrett Herman
... more Add a comment
---
12.07.17.
The world's first antique book vending machine
Canada has the world's first - and possibly only - randomizing antique book vending machine. For only $2 the Biblio-Mat will spit out an "old and unusual" book at random. It resides at The Monkey Paw, a vintage book store in downtown Toronto ... more Add a comment
Mao Zedong literary notes sold at auction
A collection of handwritten notes by Mao Zedong, the founder of modern China, has been sold at auction for 10 times its estimated price. The notes, written in 1975 to a professor who had been hired to read to Mao, were sold at Sotheby's in London for £704,750 ... more Add a comment
Jane Austen's letter mocking fellow writer sold for £162,000
A letter written by author Jane Austen to her favourite niece in which she mocks a contemporary writer has sold at auction for more than £162,000. The document went under the hammer for the first time at Sotheby's in London with a pre-sale estimate of £80,000 to £100,000
... more Add a comment
Is it right for artists to demand their work is destroyed after their death?
Playwright Edward Albee instructed his friends to destroy any unfinished manuscripts - but could the law step in to save them for posterity? ... more Add a comment
Only bits of us are left in the tomes we leave behind
I am in the secondhand book trade. I deal in the detritus left behind when lives cease, and I understand that the things with which we accoutre our lives, and to which we ascribe such importance and significance, endure beyond us, that we are transient custodians ... more Add a comment
---
10.07.17.
Catching a Killer: The Wind in the Willows Murder
In April last year, 42-year-old antiquarian book dealer Adrian Greenwood was found dead in his home, having been stabbed more than 30 times in a frenzied and brutal attack - with no suspects, no witnesses and no sign of forced entry. This documentary follows the work of the Thames Valley Police Major Crime Unit as Det Supt Kevin Brown and his team embark on their investigation into who killed Greenwood, as well as find out what happened to the victim's early edition of The Wind in the Willows, worth £50,000 ... more Add a comment
Thomas Gainsborough sketches discovered at Windsor Castle
It took one historian's house move to make the art discovery of a lifetime. Lindsay Stainton was sorting through photos when she realised one of them, sent to her decades earlier by a curator at Windsor Castle, showed a sketch by Thomas Gainsborough. This is how 25 hidden sketches by the famed landscape artist were found ... more Add a comment
Peering beneath the surface of ancient manuscripts
To save on parchment, monks would overwrite older documents to create new ones - but a new tool can reveal what lies beneath
... more Add a comment
English soldier's 1916 Rising mementoes to be sold in London
Lot 22, described as an "exceptional collection of printed ephemera relating to the 1916 Rising salvaged by the British officer in command at Liberty Hall" is estimated at £15,000-£20,000 and includes three extremely rare handbills printed for Joseph Stanley during the course of the Rising itself, ephemera printed for the Irish Citizen Army, some items which are noted as having been "taken from Rebels", maps given to British officers to navigate the streets of Dublin, postcards and "Sinn Féin Favours" (tricolour lapel badges) ... more Add a comment
---
7.07.17.
Jane Austen sensation: author's parody of trashy novel goes to auction
Jane Austen may have satirised the gothic novel in Northanger Abbey, but a letter to be auctioned for the first time next week shows her enjoying the guilty pleasure of such sensational fiction herself ... more Add a comment
New Sendak picture book discovered
Lynn Caponera, president of the Maurice Sendak Foundation, was going through the late artist's files last year "to see what could be discarded," she said. "I was asking myself, do we really need all these?" when she found a typewritten manuscript titled Presto and Zesto in Limboland, co-authored by Sendak and his frequent collaborator, Arthur Yorinks. Caponera, who managed Sendak's household for decades, didn't remember the two friends working on a text with that title, so she scanned the manuscript and e-mailed it to Michael di Capua, Sendak's longtime editor and publisher
... more Add a comment
Out of the blue: Medieval fragments yield surprises
Analyzing pigments in medieval illuminated manuscript pages at the Cornell High Energy Synchrotron Source (CHESS) is opening up some new areas of research bridging the arts and sciences ... more Add a comment
Rare manuscript discovered in Saint Catherine Monastery
Minister of Antiquities Khaled El-Enany said the manuscript was uncovered by monks during restoration works carried out at the monastery's library. The minister highlighted the discovery's importance, as it features medical texts written by the renowned Greek physician Hippocrates, along with three other texts by an anonymous writer ... more Add a comment
---
6.07.17.
The false advertising of 19th-century pharmaceutical trade cards
When you think of bunions, and warts, the image of a blooming red rose may not immediately come to mind. But beautifully rendered flowers were often printed on medical advertisements in the late 19th century, along with songbirds and other charming scenes of nature, to sell everything from corn salves to laxatives ... more Add a comment
From She to Sheena: jungle queens' enduring, ambiguous allure
When H Rider Haggard's novel She was published in 1887, not even Haggard could have suspected it would remain in print for the next 130 years; nor that it would also spark a trope that has remained in pop culture - with occasional peak and trough - ever since: the jungle queen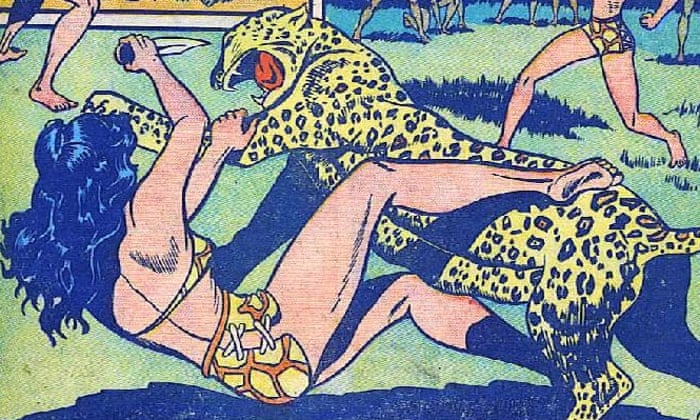 ... more Add a comment
---
5.07.17.
British underground press circa 1960s exhibition & book
A new exhibition and book The British Underground Press of the Sixties brings together the iconic covers of International Times, Oz, Friends and Frendz, Gandalf's Garden, Black Dwarf and Ink for the first time in a dedicated book, along with comic books, original ads, graphics, posters, and flyers. Fractious, challenging, and highly controversial, these titles not only caught the spirit of the times, they are also a guiding light for the 'zines of today. The publication is timed to celebrate the fiftieth anniversary of the Summer of Love and the beginning of British counterculture ... more Add a comment
Author of mysterious Voynich manuscript was Italian Jew, says scholar
One of the world's most confounding literary mysteries may finally be, in part, solved: the author of the mysterious and as-yet untranslatable Voynich manuscript has been identified as a Jewish physician based in northern Italy, an expert in medieval manuscripts has claimed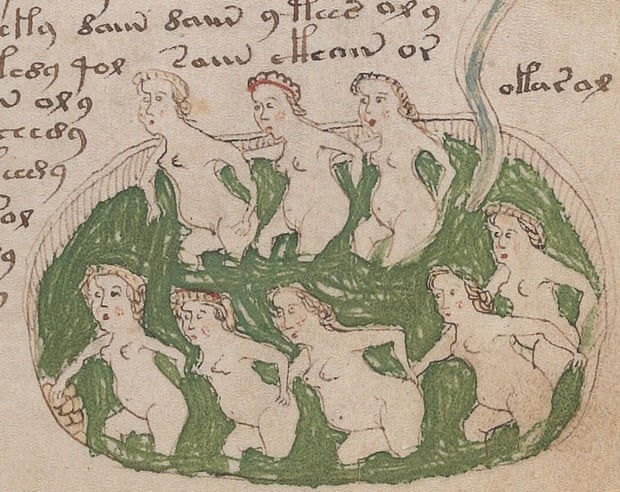 ... more Add a comment
Bourton-on-the-Water bookseller returns £850
A bookseller has been praised after he found £850 in cash in an envelope amongst a box of novels sold to his shop, and dutifully returned it to the owner ... more Add a comment
The Lost Libraries of London
A distinctive walking tour through one of the world's great book towns focuses on historic collections dispersed by auction, war, and fire. By A. N. Devers ... more Add a comment
---
1.07.17.
Remarkable rare book inscribed by President Abraham Lincoln
As American Independence Day approaches, Peter Harrington of London has an extraordinarily rare book for sale which was inscribed by President Abraham Lincoln, the 16th President of the United States. This presentation copy of Military Bridges by Herman Haupt was inscribed to his wife's cousin in gratitude for his loyalty, on July 14, 1864. As Peter Harrington say, "Books inscribed by Lincoln are very uncommon - since 2001 only three inscribed books have come to auction and this copy of Haupt's important work has a superb association" ... more Add a comment
Pickwick Papers iconography
The image of Samuel Pickwick, the protagonist of The Posthumous Papers of the Pickwick Club, drawn and etched by Robert Seymour (1798-1836) had an immediate and lasting impact, reaching beyond the pages of Dickens' novel ... more Add a comment
The untouched collection
A collection of old books, untouched for 200 years, was found in Bouillon, Belgium, last month. The reading room where they had remained silent for so long was haunted by the spirit of a "honnête homme" from the turn of the 19th century
... more Add a comment
Publishing a volume of verse is like dropping a rose-petal down the Grand Canyon and waiting for the echo.
DON MAQUIS