Shelf:Life
Shelf:Life - Links to what's new in the world of old, rare, and collectable books, insights into book collecting, the news stories that matter, and occasional comments by TheBookGuide. Archived Stories.
30.08.17.
Vivien Leigh's eclectic library up for auction
Vivien Leigh's star-studded library, including books inscribed by AA Milne, Winston Churchill, Truman Capote and Evelyn Waugh, as well as a document signed by Elizabeth I, is expected to exceed the £500,000 sale estimate at auction next month ... more Add a comment
Wild at art: Book fair displays Sendak's artwork
One of the world's most beloved children's book authors will finally get a solo exhibit of his work in his native Brooklyn - more than five years after his death. More than 75 drawings by Maurice Sendak, creator of the world-famous "Where the Wild Things Are," will be on display at the Brooklyn Antiquarian Book Fair, happening in Greenpoint September 8-10
... more Add a comment
The Tehran Book Garden
Opened in July of this year, the Tehran Book Garden complex in Tehran, Iran, spans a whopping 65,000 square meters (almost 700,000 square feet), and includes a theater, display halls, research halls, and a variety of book stores designed for customers of all ages ... more Add a comment
Terry Pratchett's unfinished works crushed by steamroller
Approximately 10 books were ceremoniously crunched at the Great Dorset Steam Fair last week when Sir Terry's hard drive, on which the books in progress were stored, was flattened by a six-tonne vintage John Fowler & Co steamroller named Lord Jericho ... more Add a comment
Tracing the lives of women in medieval manuscript illustrations
Illuminating Women in the Medieval World at the Getty Center in Los Angeles explores the lives of women in the Middle Ages through their representation in illuminated manuscripts ... more Add a comment
The secret life of libraries
Their history is full of remarkable discoveries that go well beyond the books themselves - they contain our flesh, our souls and ourselves ... more Add a comment
---
25.08.17.
Stolen Christopher Columbus letter to be returned to the Vatican Library
The letter was stolen from the Vatican Library and replaced with a forgery. But investigators at the U.S. Department of Homeland Security tracked the letter to the private collection of an Atlanta actuary, Robert Parsons, who purchased it from a rare book dealer for $875,000 in 2004, according to documents filed in federal court this week, the Journal reports ... more Add a comment
Babylonians beat the Greeks in mastering trigonometry by 1,000 years
A mathematical mystery hidden for almost four millennia on a clay tablet has finally been solved, according to Australian researchers. Experts believe they have cracked the code of a 3,700-year old Babylonian relic known as Plimpton 322
... more Add a comment
---
21.08.17.
Science fiction author Brian Aldiss dies aged 92
The prolific writer behind more than 80 books and editor of 40 anthologies died at his Oxford home after celebrating his birthday ... more Add a comment
Brian was my neighbour in Oxford and I had known him since 1966. He did not like to be reminded of the time he was a bookseller and wrote articles about the bookshop he worked in (Blackwell's) as a result of which his first book "the Brightfount diaries" came out. (Bright as opposed to Black, fount as opposed to well.)
 I published a book on Boars Hill, an area outside Oxford where he used to live and which his late wife Margaret edited. He contributed.
    When he worked for Blackwell's he wrote features about UFO's for 10 days, all appearing in the Oxford Mail and Times. At the end of this period he made a window display with books on the subject. This resulted in phenomenal sales. A sort of hidden persuaders system ... - Wim Meeuws, ABA, Thornton's Bookshop 24.08.17.
Murdered Oxford bookseller's home on the market for £725,000
Adrian Greenwood lived in the property alone before he was murdered in his own home by Michael Danaher in April 2016 ... more Add a comment
When Milton met Galileo
A transformative visit to Catholic Florence inspired the Puritan poet to write his epic masterpiece, a BBC documentary reveals ... more Add a comment
Ukrainian anti-Nazi propaganda postcards in the spotlight
Where had he seen them before? Among the collection of a thousand books Emil Allakhverdov acquired at auction was a little gem - a children's book titled "Fun World, A Folk Song," The drawings, illustrating a song in the book, "Two Bears, Two Bears," looked very familiar. And then, it dawned on him
... more Add a comment
Rescuing Assyrian manuscripts in Iraq
The so-called Islamic State invaded Mosul and the Plain of Nineveh in the north of Iraq in August 2014, destroying people, especially minorities, centuries-old religious and civil buildings, and cultural heritages, including collections of manuscripts owned privately or by institution ... more Add a comment
"I am Jack the Ripper" postcard to be offered at auction
The card, which was sent to Ealing Police Station in 1888, reads "my knife is still in good order" and concludes "I am Jack the Ripper". It is one of many such notes sent to the police during the long-running investigation over the Whitechapel murderer's identity. This one, however, has the distinction of having been sent in October shortly before the murder of Mary Kelly, one of the "canonical five" killings in the case, took place ... more Add a comment
---
18.08.17.
'England hath need of thee': appeal to save Milton's Paradise Lost cottage
Pointing to Wordsworth's comment more than 200 years ago that "Milton! Thou shouldst be living at this hour. / England hath need of thee", a charity has launched an "urgent" appeal to the public to help it preserve the 16th-century Buckinghamshire cottage where John Milton completed Paradise Lost, 350 years ago ... more Add a comment
Collection of Yeats family treasures to go on display for first time
A treasure trove of Yeats family material, including hundreds of passionate, rueful and philosophical letters from the poet William Butler to the first of his many loves, and the desk at which he wrote them, will go on public display for the first time in Dublin and London in September, before being sold in a Sotheby's auction in London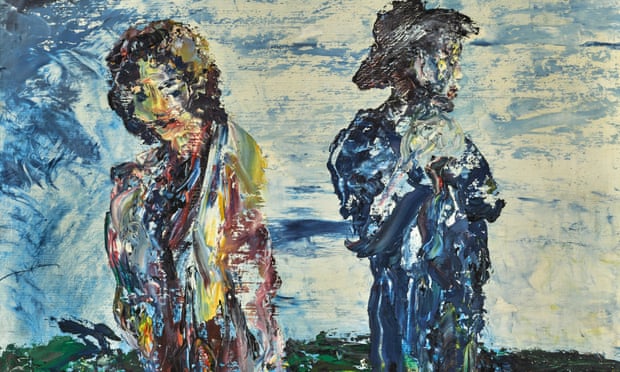 ... more Add a comment
Citizen returns priceless manuscripts he kept safe, to Mosul university
A citizen has returned priceless manuscripts to Mosul University after he had kept them in hiding from Islamic State saboteurs, the university said Tuesday. The returned contents include 700 books and manuscripts which the citizen withheld in safety at his home in Kafa'at neighborhood during Islamic State's occupation of the city, said the university's media service ... more Add a comment
Strange fascination: The best David Bowie books
There are surprisingly few good books about the late star - but, as a new collection of reminiscences by friends is published, we pick out the heroes of the Bowieography ... more Add a comment
---
17.08.17.
London's floating bookshop
London is a city rich in canals and waterways. If you take a walk down the Regent's Canal, just behind King's Cross train station, you might bump into a boat covered in ivy and books. It's the home of book enthusiast Jonathan Privett, who has been bringing literature to unexpected places for most of his life ... more Add a comment
Samuel Pepys and John Evelyn: a meeting of like minds (book review
The two great recorders of Restoration England shared a fascination with the arts and sciences, and were lifelong friends
... more Add a comment
Performers to stage 11-hour reading of Paradise Lost
The event will take place on Sunday (20th August) at the Grade I-listed museum in Buckingham, the only surviving home of the poet and parliamentarian, to mark 350 years to the day since Milton's publisher Samuel Simmons registered copyright for the poem with Stationers' Hall ... more Add a comment
---
16.08.17.
A good secondhand shop is where the minds of people long dead are made to live again
Some people have drug habits; some a gambling addiction; some, illicit sex. What I do, though, when I want to distract myself by spending money I can ill afford to spend, is go to second-hand bookshops, and buy something old. Glamorously old ... more Add a comment
---
14.08.17.
The KoKo collection of detective novels proves that crime does pay
A rare and unusual collection of historically important crime novels goes under the hammer in September, proving for once that crime does pay. David Barnett is the gumshoe on the case ... more Add a comment
Ultra-rare Wonder Woman comics slated for auction
Three of the oldest and most historically important Wonder Woman comic books will soon be auctioned off on eBay. The comics are being sold by Darren Adams, collector and owner of Washington-based store Pristine Comics. A portion of the proceeds will go to Trafficking Hope, an organization that works to combat human trafficking
... more Add a comment
Paolozzi's Tube mosaic designs to be sold at auction
An iconic design by a popular Scots pop artist which features on the London Underground is to be sold at auction. The colourful mosaic on the Northern and Central line platforms at Tottenham Court Road tube station by Sir Eduardo Paolozzi is expected to fetch up to £30,000 ... more Add a comment
Asia's Harry Potter obsession poses threat to owls
The Harry Potter phenomenon has broken publishing and cinema box-office records and spawned a series of lucrative theme parks. But wildlife experts are sounding the alarm over a sad downside to JK Rowling's tales of the troubled young wizard. The illegal trade in owls has jumped in the far east over the past decade and researchers fear it could endanger the survival of these distinctive predators in Asia ... more Add a comment
---
11.08.17.
John Lennon's letter to first wife sells for £23,100 at auction
The note, in which the late Beatles star dismisses rumours Yoko Ono ended his marriage in 1968, sold as part of an RR Auction online event on Wednesday. Lennon wrote: "As you and I well know, our marriage was over long before the advent of L.S.D. or Yoko Ono... and that's reality!" ... more Add a comment
---
9.08.17.
'Printer's Error' is a hilarious romp through publishing history
Authors and rare book specialists J.P. and Rebecca Romney put an amusing narrative spin on the history of publishing that could, in lesser hands, be rather dry. Printer's Error: Irreverent Stories from Book History takes a chronological look at some of the more interesting elements of the history of the printed word, from the earliest criticisms of the medium by 15th century Benedictine monk Trithemius through to the micro presses of the early 20th century ... more Add a comment
Can secondhand book shops survive in digital age?
In the digital age, is there still a place for the secondhand book shop? David Herkt talks to some New Zealand bookshop owners who are keeping the love alive
... more Add a comment
---
7.08.17.
Goats, bookworms, a monk's kiss: The hidden history of ancient gospels
Behind locked doors in one of the oldest libraries in Europe, two dozen scholars mill around a conference table where rare medieval manuscripts perch on lecterns, illuminated by natural light streaming in from floor-to-ceiling windows. Most scholars simply look at these precious books while librarians turn the pages for them. But evolutionary biologist Blair Hedges, wearing gray rubber gloves, approaches one book with a mini-cotton swab. He gently dabs the circumference of a hole in the original white leather binding of a rare 12th century copy of the Gospel of Luke ... more Add a comment
Nazi-looted books found in German libraries
Sensational finds of art works make headlines in provenance research, but books were also looted by the Nazis. Looking for them in small libraries is the goal of a new project
... more Add a comment
---
5.08.17.
Photograph soars away at auction sale
She was one of the pioneers of aviation and a signed photograph of Amy Johnson was snapped up at auction in Shrewsbury ... more Add a comment
Stanley Matthews' first ever £5-a-week contract is up for auction
When Matthews was 17, he signed a professional five-year contract with Stoke which consisted of a weekly £5-per-week pay packet. The Stoke Sentinel are reporting that the contract signed by the England legend, who scored 51 goals for the Potters from his outside-right position, is now up for grabs at sports memorabilia auction Hansons auctioneers, Derbyshire, on August 22 ... more Add a comment
The Book of Miracles: 16th-century apocalyptic visions - in pictures
ediscovered a few years ago, an illustrated manuscript from 1550s Augsburg, Germany, shows awe-inspiring tales of the Old Testament, the Book of Revelation and contemporary events. Taschen's new edition adds historical context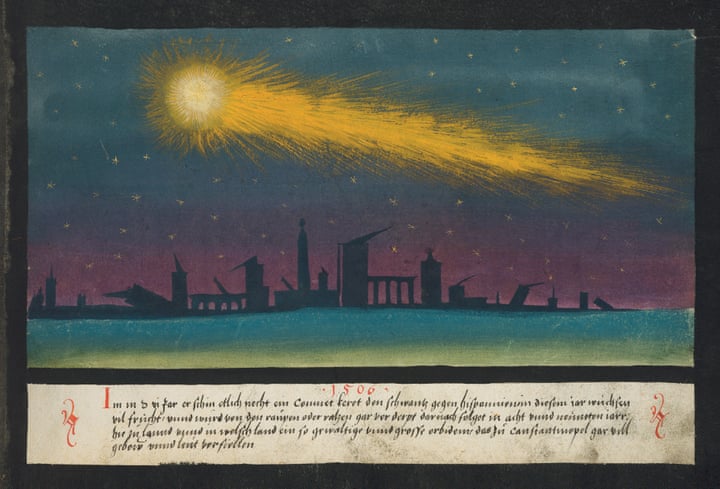 ... more Add a comment
Collector hands 129-year-old books to owners' family
Lesley Handley bought the 129-year-old books in the early 1980s at a boot sale and was fascinated by the child's drawings inside with the names Ada, Lucy, Ethel and Lily Dobell inscribed ... more Add a comment
---
3.08.17.
viaLibri now searches Shopify and WooCommerce websites
Over the last several years much of our energy has been focused on trying to find new and better ways to connect viaLibri directly with the websites of individual booksellers ... more Add a comment
Marilyn Monroe's last photoshoot up for auction
The last professional images ever taken of Hollywood legend Marilyn Monroe are set to go on auction as part of a larger collection of memorabilia and artwork curated by Paddle8, a leading online auction house
... more Add a comment
Forgotten novels feature the adventures of a boy named Baron Trump
The internet has been sent into a frenzy after several prcient books written more than 100-years-ago have reemerged about the adventures of a boy named Baron Trump. Ingersoll Lockwood, an American political writer and novelist, wrote two children's books titled 'Baron Trump's Marvelous Underground Journey,' and 'Little Baron Trump and His Wonderful Dog Bulgar,' as well as an ominously titled political tome, 'The Last President' ... more Add a comment
On the trail of books stolen by the Nazis
Books stolen from Jewish owners in Paris by the Nazis ended up in Minsk. Here's how they got there - and whether they will ever return to France ... more Add a comment
---
1.08.17.
Iconic Einstein 'tongue' photo brings in $125,000 at auction
United Press International photographer Arthur Sasse took the picture on March 14, 1951, while covering Einstein's 72nd birthday party given by his colleagues at the Institute for Advanced Study in Princeton, New Jersey. Einstein had tired of smiling for photographers at the party, and when Sasse renewed the request, the scientist instead stuck out his tongue ... more Add a comment
Designer Bookbinders International Bookbinding Competition 2017
The prizewinning bindings
... more Add a comment
DNA of long-dead cows read from pages of Medieval books
You could call it reading behind the lines. When medieval scribes sat down to preserve the literature and records of their day, they often wrote on parchment - a paper-like material made from animal skins. What they didn't know was that the parchment holds DNA that can provide information about medieval life - and might even hold clues on how to preserve the ancient documents more effectively ... more Add a comment
Education is the best provision for old age.
ARISTOTLE