Shelf:Life
Shelf:Life - Links to what's new in the world of old, rare, and collectable books, insights into book collecting, the news stories that matter, and occasional comments by TheBookGuide. Archived Stories.
27.10.17.
The Bakhshali manuscript: The world's oldest zero?
Last month, the Bodleian Library at Oxford University announced that a Sanskrit manuscript housed in the library for the last century contains the oldest known written zero, although not a 'true' zero. An international group of historians of Indian mathematics has now challenged those finding ... more Add a comment
Renaissance masterpiece to be lost to Britain as the Louvre makes a bid
With its bejewelled cover and hand-painted manuscript King Francois I's Book of Hours offers a unique insight into the Renaissance world. But the rare volume could soon be lost to this country, where it has been held for the past 300 years
... more Add a comment
---
26.10.17.
Rare manuscript of 'woeful witness' to 17th-century trial up for sale
A rare copy of a manuscript detailing a 17th-century witchcraft trial in Fewston, North Yorkshire, has been discovered by an antiquarian bookseller. The text wasn't printed until the 19th century, according to Tom Lintern-Mole of Antiquates booksellers, and the original is now believed lost. Only a small number of copies remain, one of which, made in the 18th century by the painter and antiquarian Thomas Beckwith and previously unrecorded, Lintern-Mole recently discovered for sale at a small London auction house. He is now selling the manuscript, priced at £7,500, at the rare book and art Ink Fair in London, which runs from 25-27 October ... more Add a comment
Iona Opie obituary
When asked how she became a custodian of the lore and traditions of childhood, Iona Opie, who has died aged 94, told a bedtime story. The publishing company that employed her husband, Peter, was exiled by the London blitz to Bedfordshire in 1943, and there the couple walked by a field of corn. Iona, who was pregnant, picked up a bug and recited "Ladybird, ladybird, fly away home / Your house is on fire and your children all gone." It flew and they were "left wondering about this rhyme - what did it mean? Where did it come from? Who wrote it?" ... more Add a comment
The persuasive art of the dust jacket
Book covers have long been a source of artistic quality and, in the age of Kindle, are reintroducing more and more of us to the pleasures of traditional reading ... more Add a comment
Borrowing history: 'expired' library books - in pictures
American photographer Kerry Mansfield has collected old treasures from the stacks, too fragile to be kept in circulation, and taken them out again for a new book. Have a browse ... more Add a comment
The Saga of a long-lost 15th-century illuminated prayer book
The Luneborch manuscript vanished, and was lost for decades only to reappear again in a mysterious package
... more Add a comment
---
24.10.17.
A dying breed
I was an unusual child. While other preschoolers brought their stuffed toys with them to sleep, I took one volume of an encyclopedia to bed. I've loved reading ever since I could remember, but I also had the same problems that most children, even young adults, possess: Simply put, I did not have enough money. Although I did have an allowance, it was barely enough for food. I had to rely on my father taking me to second-hand bookstores as he searched for books to read ... more Add a comment
450-year-old book reveals what to name a baby Samurai
What should you name a baby samurai? What food should a samurai bring to a battle? What is a samurai's most treasured possession? A newly translated 450-year-old book supposedly written by a renowned samurai provides answers to these and many other questions about the Japanese swordsmen ... more Add a comment
---
23.10.17.
Einstein's theory of happiness revealed
A note Albert Einstein gave to a courier in Tokyo 95 years ago, briefly describing his theory on happy living, will go on sale this week. The physicist gave the messages to a courier in lieu of a tip while on a lecture tour of Japan in 1922 ... more Add a comment
Moomins and more: UK show to exhibit Tove Jansson's broader work
Britain's first major retrospective of Finnish artist, at Dulwich Picture Gallery, aims to enhance her reputation as serious artist ... more Add a comment
Titanic letter sells for world record price at auction
One of the last known letters to have been written on the Titanic has sold for a world record price at auction. The letter, written by American businessman and Titanic passenger, Oscar Holverson, fetched £126,000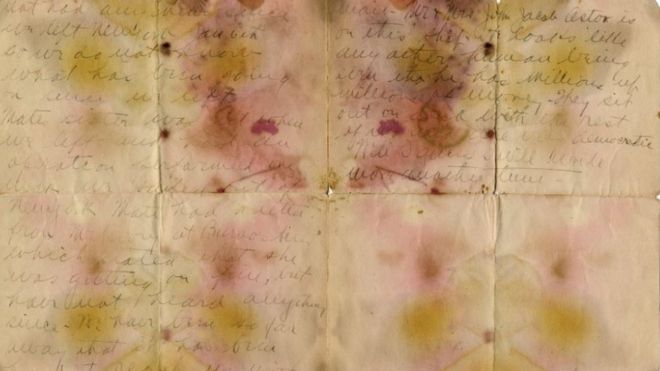 ... more Add a comment
---
20.10.17.
Book details Bermuda's cartographic history
Early Bermuda maps have long been favourites of collectors worldwide, from vague and dangerous-looking first-encounter representations to lush, detail-packed manuscript renditions. But over the centuries, hundreds of remarkable maps of all types have been made of the island ... more Add a comment
First World War recruitment posters up for grabs at Montrose auction
The items are from a collection belonging to the owner of the Tillypronie Estate near Tarland in Aberdeenshire and will be available to bid on at Taylor's Auction Rooms. The posters, which were showcased in the billiard room of the estate, werea powerful recruitment tool for the British army in the fight against the central powers of Germany and Austria-Hungary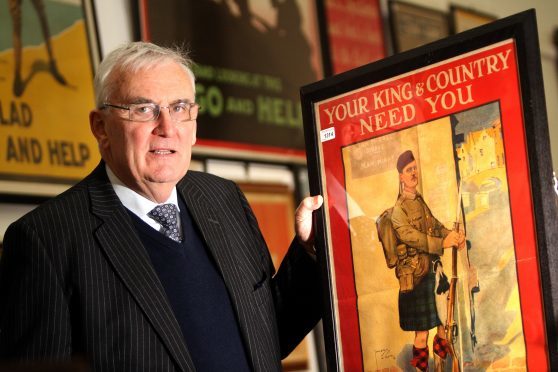 ... more Add a comment
Reverend Duncan McCaig - the Edinburgh book thief
There could be very little common ground between a fictional 12 year old girl in war-torn Nazi Germany and a real 19th century Scottish man of the cloth - besides a mutual appreciation for stealing books, that is ... more Add a comment
Quran manuscript museum planned in Egypt
Jabir Tayi, director of the ministry's religious affairs department, said some 4000 Quranic and Islamic manuscripts will be put on display at the museum, lomaoma.com website reported ... more Add a comment
---
14.10.17.
Original Asterix illustration sells for 1.4m euros in Paris auction
A signed original illustration for an early Asterix comic book cover has sold for more than 1.4m euros (£1.25m; $1.7m), auctioneers in Paris say. The record sum was more than seven times the expected price ... more Add a comment
Medieval book which dates back 800 years smashes valuation
A medieval book dating back to between 1250 and 1275 has sold at an Etwall auction house for £5,800, despite only being valued at between £2,000 and £3,000. The book had been unearthed by a worker from Hansons Auctioneers, in Etwall, during a house clearance
... more Add a comment
First major Irish exhibition on Oscar Wilde launched at Trinity College
The opening of the first major Irish exhibition on Oscar Wilde was marked by a public interview with actor and writer Rupert Everett, on Thursday, in Trinity College Dublin. The highly personal exhibition in Trinity's Long Room, featuring letters, photographs, theater programs, books and memorabilia, maps out the Anglo-Irish playwright's meteoric rise to fame and his dramatic fall from grace ... more Add a comment
Why I'm finally shelving my father's 1,000-volume library
Twenty years ago, Jonathan Sale inherited his father's collection of books. As a house move forces him to part with them, he recalls Arthur's literary life ... more Add a comment
---
12.10.17.
First edition of Ian Fleming's 007 classic Live and Let Die fetches £4,250
The 1954 novel was snapped up by an anonymous collector at Lyon & Turnbull's auction of rare books, maps and manuscripts in Edinburgh ... more Add a comment
10 of the world's most beautiful libraries open to the public
There's nothing a bookworm likes more than a reading holiday; and what could be better than a holiday read? Surely only a holiday library. Many of the most beautiful in the world are open to the public for visits, so to celebrate Libraries Week, which runs until 14 October, the Independent picked their favourites from around the globe ... more Add a comment
Auction house hands back rare Calvin manuscript
Sotheby's have returned a document signed by the Protestant reformer John Calvin to the authorities of canton Geneva on Thursday. The payslip, which dates from 1553, is believed to have been stolen from the canton's archives
... more Add a comment
---
9.10.17.
Unseen letters show Hemingway's fight against celebrity and 'bullshit publicity'
His prose matched his macho lifestyle, from wartime adventures to big-game hunting, boozing and bullfighting. But Ernest Hemingway was extremely sensitive about his private life, which he described as "an open sewer", and repeatedly asked family and friends not to reveal details, according to previously unpublished correspondence ... more Add a comment
Honolulu Museum of Art curator finds rare book
This find could be the work of the first female manga artist, Hokusai's daughter ... more Add a comment
Celebrated Scots author Muriel Spark 'haunted by family rifts'
A new book on Dame Muriel Spark by a journalist who became a close friend in her final 16 years of her life is to lift the lid on how she was haunted by long-running family rifts and relationships which turned sour ... more Add a comment
Bidders push price of rare Beatrix Potter book to £2,600
The sale by Forum Auctions saw a top bid of £2,600 for an author's presentation copy of The Tale of Johnny Town-Mouse. Bidding reached £1,900 for a copy of The Tale of Mr Todd, with a dedication dated 1912
... more Add a comment
---
7.10.17.
Shaun Bythell: the bestselling subject in my shop? Railway books
On Bookshop Day, the owner of Scotland's largest secondhand bookshop on dealing with tricky customers and how deaths are his biggest source of stock ... more Add a comment
Carrie Fisher's annotated Star Wars script goes up for auction
The copy of Star Wars: Episode V - The Empire Strikes Back script has an estimated value of $30-50k (£20-35k), with handwritten notes from the actress herself with scene commentary and amendments. It has also been signed by George Lucas ... more Add a comment
---
5.10.17.
Orang-utans at auction
Once believed by other inhabitants of the region to be people who hid in the forests so as to avoid being put to work or taken as slaves, orang-utans undertook a couple of significant auction outings as part of Sotheby's sale of the travel library of John and Suzanne Bonham ... more Add a comment
The hotel with the write stuff
Discovering the bookworm's paradise in Paris where novels can be ordered on room service
... more Add a comment
---
4.10.17.
The rare Tintin book that's just sold for £61,000
The 1943 alternative edition of the Tintin story 'L'lle Noire' (The Black Island), raked up dozens of bids - with collectors offering huge sums to secure the incredibly scarce copy. It's so rare that there are only three known copies left in the world ... more Add a comment
---
3.10.17.
Ex-FBI agent opens cold case review into who betrayed Anne Frank
A retired FBI agent has launched a cold case review into identifying those who may have betrayed the hiding place of Anne Frank and her family to the Gestapo in 1944. Investigative techniques developed in the past decade, including the crunching of big data to uncover leads, are to be used by a team of 19 forensic experts led by Vince Pankoke ... more Add a comment
Trinity reveal eight rare and fascinating ancient manuscripts online
Manuscripts teeming with grotesque beasts, heretical English translations of the bible and the precious book that introduced St Patrick to the world are among medieval manuscripts to be introduced to a global audience next month as part of a lecture series and accompanying digitization project at Trinity College Dublin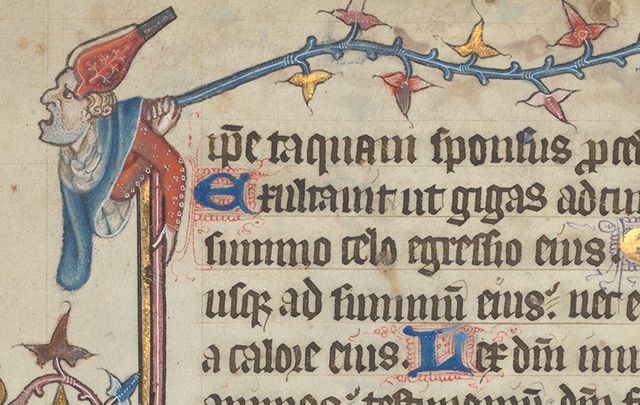 ... more Add a comment
Can a 10-year-old be a genius? What Hemingway's first short story tells us
A newly discovered piece of fiction by the US author joins humbling examples of juvenilia by other great artists, from Jane Austen to Pablo Picasso ... more Add a comment
Linen Hall library hosting Reformation exhibition
Belfast's Linen Hall library is hosting an "expansive and thought-provoking" exhibition marking the 500th anniversary of the Protestant Reformation. The display of memorabilia and literature relating to Martin Luther is open throughout the month of October ... more Add a comment
It took me fifteen years to discover I had no talent for writing, but I couldn't give it up because by that time I was too famous.
ROBERT BENCHLEY