Shelf:Life
Shelf:Life - Links to what's new in the world of old, rare, and collectable books, insights into book collecting, the news stories that matter, and occasional comments by TheBookGuide. Archived Stories.
29.11.17.
Da Vinci manuscript to return to Italy after two decades
The historic notebook will be on loan from its owner, Microsoft billionaire Bill Gates, ahead of the 500th anniversary of Da Vinci's death. It will be displayed at the Uffizi Gallery in Florence from October 2018 through January 2019 ... more Add a comment
Welcome to the graveyard of rare books

I have spent much of the past week digging through piles of books at the Saulat Public Library in the city of Rampur in Uttar Pradesh. I am looking for a single manuscript: Muhammad Sana?ullah Panipati's Khawass-i Hizb al-Bahr, an 18th century Persian commentary, written in Delhi, on the occult properties of a famous prayer formulae compiled by Abu al-Hasan al-Shadhili, the Maghribi mystic of the 13th century. It is, very likely, the only copy of the commentary in the world
... more Add a comment
How the CIA Helped Foil a Russian Spy Ring in London
They are antiquarian booksellers in London, owning a shop on the Strand. But their home is not ordinary, it is a house of secrets: Under cover of bland suburbia, they are using it to run a sophisticated deep-cover Russian spy ring, which has penetrated to the heart of a highly sensitive British government research establishment, which shares military secrets with the United States ... more Add a comment
---
28.11.17.
Author Sir Kingsley Amis regularly monitoring by Britain's MI5
British author Sir Kingsley Amis was famous for his prodigious literary career, boisterous personality and radical political views. He was also the subject of regular monitoring by Britain's MI5 spy service, newly released documents show ... more Add a comment
UK transgender rights row intensifies as book fair is cancelled
Organisers say that they no longer have "the appetite or the energy" to stage next year's London Anarchist Bookfair, following fraught scenes at the event last month. A group of feminists were confronted by other activists who accused them of distributing "transphobic" leaflets that promoted prejudice against transgender people ... more Add a comment
Spinal columns: the joy of the collection
As resurgent sales of vinyl records and printed books resist the digital tide, British artist Mark Vessey celebrates physical libraries in a series of striking photographs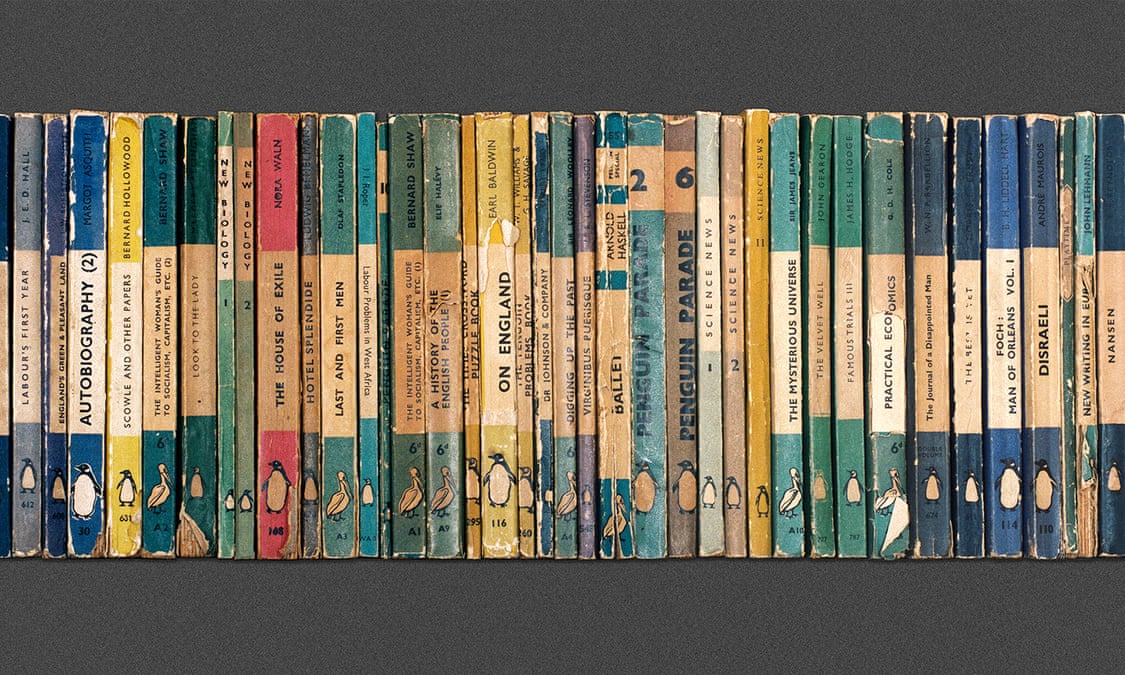 ... more Add a comment
Racism revealed in Dr. Seuss' work
"People don't see the blackface ancestry of the Cat for the same reason that they don't see the blackface ancestry of Bugs Bunny, Mickey Mouse, or the Scarecrow. These images are so embedded in the culture that their racialized origins have become invisible," Nel writes in his book "Was the Cat in the Hat Black? The Hidden Racism of Children's Literature, and the Need for Diverse Books." "'The Cat in the Hat' illuminates how images from the past continue to haunt the present, and discarded racial ideas linger on." ... more Add a comment
---
25.11.17.
Harry Potter and the ridiculous run of auction records
For the third time in a year, the British first edition of J.K. Rowling's first book in the Harry Potter series, Harry Potter and the Philosopher's Stone, has set a new world auction record, selling for £106,250 (roughly $140,738) at Bonhams in London on November 15 ... more Add a comment
Darwin's annotated copy of On the Origin of Species goes to auction
After eluding scholars for decades, a copy of On the Origin of Species with handwritten revisions by Charles Darwin has come to light and is due to be auctioned next month. Christie's has put an estimate of £300,000 to £500,000 on the annotated book, which it said will allow "for the first time a precise reading of Darwin's exact revisions without the veil of reconstruction and translation"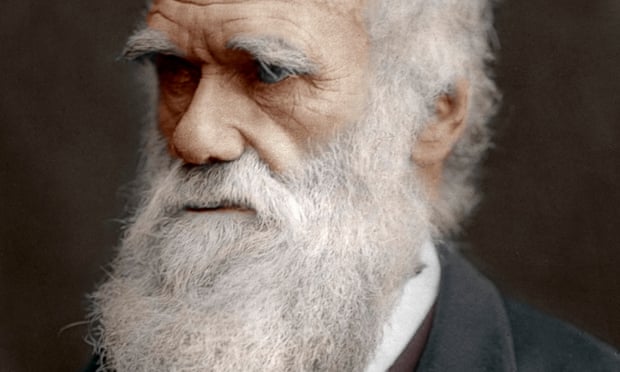 ... more Add a comment
Stars donate handmade book covers for charity auction
A Hunchback of Notre Dame drawn by Quentin Blake, a portrait of Lewis Carroll's Alice by Peter Blake and Peter Capaldi's vision of Franz Kafka's Gregor Samsa will go under the hammer to raise money for the House of Illustration ... more Add a comment
All-white and futuristic: Tianjin's stunning new library
Featuring an all-white futuristic design and a luminous spherical auditorium, the new 33,700-square-meter structure has been attracting bumper crowds since it opened in October ... more Add a comment
---
22.11.17.
Theft charge dismissed
Mystery surrounds the theft of the Royal Maritime Club's two historic visitors books signed by royalty after a charge against a former employee was dismissed at his trial ... more Add a comment
Aberdeen university to put rare books and posters on display
Manuscripts from the University of Aberdeen's collection will be on display to the public. The books being exhibited will include a copy of Copernicus' On The Revolutions, which dates from the 16th Century as well as a 17th Century Dutch bible. There will also be a collection of rare theatre posters showing various forms entertainment in Aberdeen in the 19th Century ... more Add a comment
---
20.11.17.
Watership Down author's personal library reveals precious treasures
The vast library of the late Richard Adams, which ranges from a rare copy of Milton's epic poem Lycidas to a first edition of Jane Austen's Emma, is to be sold at auction next month ... more Add a comment
Rare Tintin art fetches $500,000 at Paris auction
A rare India ink drawing of young reporter Tintin and his faithful dog Snowy has been sold for almost $500,000 (£380,000) at auction in Paris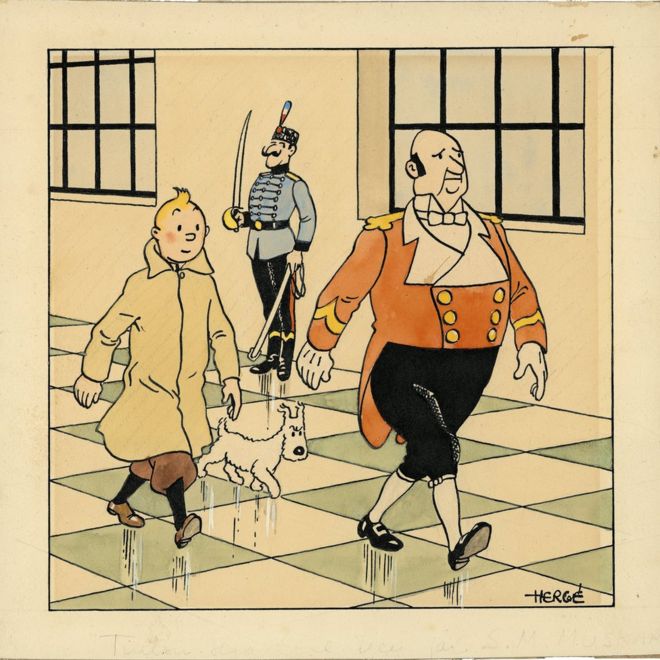 ... more Add a comment
Mystery of who wrote the Dead Sea Scrolls may be revealed
The decades-long debate over who is the author of the scrolls - which include fragments from all but one Old Testament book - may have taken a big step forward ... more Add a comment
---
18.11.17.
Chinese investors look to reclaim their heritage
While there is a long history of investing in rare books and prints in the West, it's only recently gained momentum among buyers in China and Hong Kong. This weekend, dealers from across the globe are gathering for China in Print, a rare book, photograph and map fair at the Hong Kong Maritime Museum ... more Add a comment
Rare copy of first ever England and Wales atlas sells for £100,000
Christopher Saxton was a Yorkshire-born surveyor who is known as the 'father of English cartography'. In the 1570s he spent seven years travelling around England and Wales for Thomas Seckford, who was the master of requests to Elizabeth I. His maps were engraved and printed between 1574 and 1578 and were first issued in atlas form in 1579
... more Add a comment
Superman's first appearance expected to fetch up to $1.2 million
Just ahead of the 80th anniversary of his debut, Clark Kent's making headlines, and this time it isn't from his day job at the Daily Planet. A rare comic book featuring Superman lifting a car over his head from 1938 is headed to auction on December 19 in Los Angeles ... more Add a comment
Forgeries may hide in Museum of the Bible's Dead Sea Scrolls
The Museum of the Bible, which opened to the public on November 17, is a $500-million monument to the world's most popular book. Few artifacts capture the scripture's timelessness more than the Dead Sea Scrolls, the oldest known copies of Biblical text - which is why the museum's founders are rumored to have spent millions of dollars to obtain 13 of them for their collection. However, research suggests that some of the fragments that visitors will encounter may be modern forgerie ... more Add a comment
Scurrilous manuscript that could have undone John Donne discovered
The manuscript may be the earliest surviving copy of what is ostensibly a library catalogue in Latin: the numbered book titles are all invented, and Donne's list is in fact a string of savage and frequently smutty jokes, many about named contemporary figures ... more Add a comment
---
14.11.17.
Manuscripts from bankrupt firm Aristophil to be sold in Paris
The sale of the most important private stock of manuscripts in the world will start on 20 December at the Drouot auction house in Paris. The first auction will include masterpieces such as Marquis de Sade's manuscript of 120 Days of Sodom (est Euro 4m-6m) and the Surrealist Manifesto released by André Breton in 1924. The sale also includes the manuscript of Poisson Soluble, Breton's first experience in 'automatic writing', and his second Manifesto of 1930. The whole series is estimated at Euro 4.5-5.5m ... more Add a comment
Pioneering work by female entomologist goes up for auction
A rare first edition of the 300-year-old book in which the entomologist, artist and explorer Maria Sibylla Merian details the insects of Suriname is expected to fetch up to £120,000 when it is auctioned at Sotheby's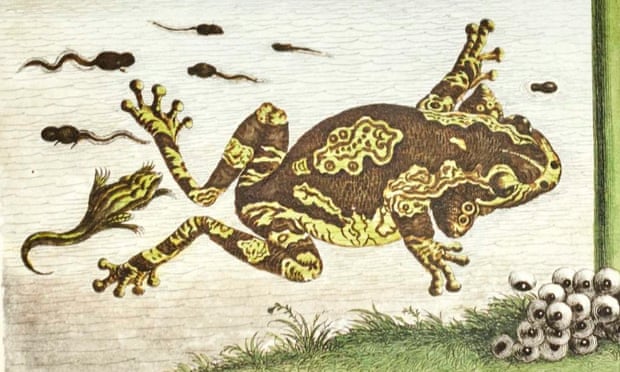 ... more Add a comment
British Library project enlists public to transcribe historical playbills
The British Library in London is calling for volunteers to help digitally transcribe information from historical theatre playbills to make the collection more accessible. Through the library's new website In the Spotlight, volunteers can transfer details of 100,000 playbills from the 18th and 19th centuries to the library's digital catalogue as part of the project, which aims to improve the library's records ... more Add a comment
The Gospel of Satan
The Grand Grimoire, sometimes referred to as the 'Red Dragon' or the 'Gospel of Satan', is a medieval grimoire believed to possess immense powers. According to legend, it was written by an apocryphal figure by the name of Honorius of Thebes, who is claimed to have been possessed by Satan himself. The Grand Grimoire is said to be one of the most potent occult books in existence, and contains instructions for the summoning of demons ... more Add a comment
---
11.11.17.
Alfred Wainwright may have had autism, biographer says
He was famed for his stubborn nature, insisting his intricate Lakeland guidebooks be printed in his own handwriting and balking at any outing that would involve him missing an episode of his beloved Coronation Street. Now a new biography of the renowned fell walker Alfred Wainwright by one of his closest associates argues that he may have been on the autistic spectrum ... more Add a comment
Auction Preview
Fine books, Atlases, Nanuscripts and Photographs at Bonhams, London, November 15th
... more Add a comment
---
9.11.17.
Elvis Presley's divorce papers up for auction
Elvis Presley's divorce papers are expected to fetch up to £25,000 when they go up for auction this week. The papers, from August 15 1972, have been signed three times by Elvis and four times by ex-wife Priscilla as well as by their lawyers ... more Add a comment
---
8.11.17.
Arts minister prevents rare Ben Jonson book leaving the UK
Arts minister John Glen has temporarily barred the export of Renaissance playwright Ben Jonson's annotated collection of writings. The book, titled Workes, is at risk of leaving the UK unless a buyer can be found for the £48,000 book ... more Add a comment
Book stolen from reading room 180 years ago finds its way home
A copy of the Book of Common Prayer dating from the 17th century was returned to Marsh's Library after it was first pinched in 1840 ... more Add a comment
George Orwell returns to loom over BBC
A larger-than-life statue of the author and former BBC employee has been unveiled outside Broadcasting House in London ... more Add a comment
Rare 17th-century map of Australia resurfaces
A rare map of Australia from the 17th century - before Europeans had fully explored the continent - resurfaced after 350 years. Now, it's finally been restored and put on public display in Australia's capital, Canberra
... more Add a comment
Abbey finds rare 17th century manuscript in tin trunk
The manuscript, thought to date from 1603-1604, is a copy of Donne's The Courtier's Library, a satirical attack on corruptions in the church and establishment: rather like a 17th century version of Private Eye. The satire was circulated privately by Donne to friends and patrons in the early 1600s - its radical content too dangerous to print in the febrile atmosphere of James I's court when anti-Catholic sentiment was rising, and about to explode in spectacular fashion with the intervention of Guy Fawkes ... more Add a comment
---
4.11.17.
The Remarkable Martin Stone
Booktryst is pleased to announce the publication of its newest book and first fine press edition, The Remarkable Martin Stone: Remembering the Celebrated Rare Book Dealer and Blues Guitarist ... more Add a comment
Rare Bewick book returned to region
The 230-year-old sketchbook belonging to one of the world's finest wood engravers and naturalists was discovered at a book fair in San Francisco by North Shields-based antiquarian book dealer Anthony Smithson
... more Add a comment
---
2.11.17.
Pontypool bookbinder scoops two international awards
Andrew Sims rebinds and restores antiquarian books at his workshop in Mamhilad and recently completed an intricate restoration of a historically important Book of Common Prayer printed in the Gaelic language in 1736. The work won Best Historic Binding in the International Society of Bookbinders Competition 2017, and also won a separate award for the quality of the gold work, which was a key feature in the binding ... more Add a comment
Signed photo of Adolf Hitler set to fetch up to £20,000
A signed photo of Adolf Hitler which was handed by the Nazi leader himself to former Prime Minister David Lloyd George is to be sold. The auctioneer Chris Albury said: "This is one of the most historically charged autograph items we have ever handled in 30 years ... more Add a comment
---
1.11.17.
Waterloo book fetches £3,700 at auction in Shrewsbury
The book, which contained copies of letters concerning the distribution of prize money from Wellington, Bathurst, Baron Constant and Colonel Heise, went under the hammer in fine art auctioneers Halls' books sale in Shrewsbury ... more Add a comment
Rare Tintin drawings to go on auction
An exceptional collection of Belgian cartoonist Herge's drawings of Tintin are to go on auction in Paris, with one original drawing set to fetch up to 800,000 euros. The collection on offer at Paris auction house Artcurial includes a rare Chinese ink and watercolor drawing of Tintin and his companion Snowy for the cover of King Ottokar's Sceptre published in newspaper Petit Vingtieme in 1939 ... more Add a comment
Rare Iranian manuscript registered in UNESCO Memory of the World
The Jami' al-Tawarikh ("World History"), a rare illustrated medieval folio by Rashid al-Din Fadl allah Hamedani (1247-1318) from Iran has been registered on UNESCO's Memory of the World Register list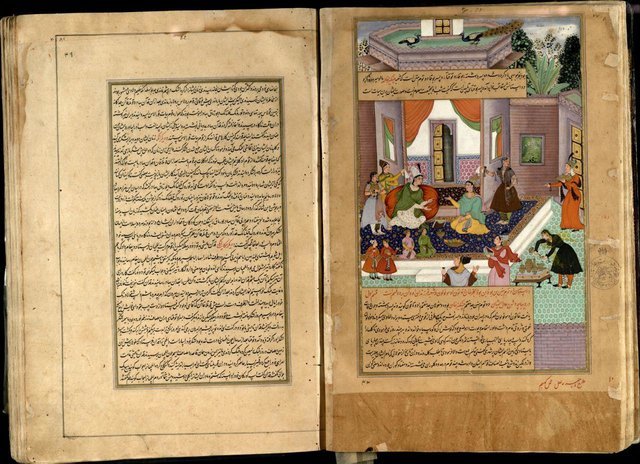 ... more Add a comment
Proust fans awaiting thousands of letters
Marcel Proust's legions of fans have obsessed about the meaning of his sometimes-impenetrable prose, fetishized his tatty fur coat and bed, parsed his manuscripts and, fairly or not, lauded ?Remembrance of Things Past? as the greatest literary work of the 20th century ... more Add a comment