Shelf:Life
Shelf:Life - Links to what's new in the world of old, rare, and collectable books, insights into book collecting, the news stories that matter, and occasional comments by TheBookGuide. Archived Stories.
27.02.18.
Plaque to mark Bath's hidden role in Frankenstein
In December 1816, a teenager wrote to her lover from a lodging house in Bath that she had finished the fourth chapter of her book, "a very long one and I think you would like it". This year marks the bicentenary of the publication of that book, Frankenstein - famous in its day and ever since, interpreted in art, film, comics, ballet and music. The almost forgotten link between its creation and the city of Bath will be marked for the first time by a plaque to be unveiled today ... more Add a comment
So much for keeping quiet!
Online gallery reveals the hilarious things people have spotted in libraries (including invisible books)
... more Add a comment
---
22.02.18.
George Washington's hair found tucked in old book
Strands of the first US president's hair thought to have been gift to book's owner from James Alexander Hamilton, son of the famous Treasury secretary ... more Add a comment
---
19.02.18.
New, expanded paperback edition of "rare books uncovered"
Few collectors are as passionate or as dogged in the pursuit of their quarry as collectors of rare books. In fact, book collecting is the only pastime that has a clinically diagnosable illness - bibliomania - to describe its more obsessive hobbyists. The focus of their desire is seemingly limitless: centuries' worth of rare and unique tomes, manuscripts, and historical documents, each with unique stories and histories. In Rare Books Uncovered, Rebecca Rego Barry recounts some of these remarkable discoveries from the world of book collecting ... more Add a comment
Shimla's antiquarian treasure trove
A brief history of India in French published in 1552, just after Emperor Akbar reclaimed the Mughal empire at a battle victory in Panipat, is a rare gem with Maria Brothers, an antiquarian bookseller. Weighty tomes covered with a sprinkle of dust line the shelves of this bookstore tucked into a corner of Mall Road, Shimla. The shelves are altars for the inveterate collector with deep pockets
... more Add a comment
---
13.02.18.
Decorated book papers: a beginner's guide
In the spring of 2016, I set up a Facebook group called 'We Love Endpapers'. My idea behind it was to create a forum where like-minded people - booksellers, librarians, collectors, book designers - could share, or just drool over, pictures of particularly unusual or beautifully patterned endpapers as and when they came across them ... more Add a comment
Oxfam search to find owners of lost items hidden in books
Everything from love letters and family photos to important documents, such as a telegram from the Queen, have been discovered tucked within the pages of donated books at a Glasgow charity shop ... more Add a comment
Georgian-era 'sex manual' to go under the hammer
An auction house is selling an 18th-century "sex manual" - which advises men to improve their performance by eating sparrows, parsnips and young pigeons
... more Add a comment
On the prowl for precious volumes
For lawyer and independent researcher Robert Thake, collecting rare books is more than just an expensive hobby. Recalling globe-trotting adventures in pursuit of rare volumes of Melitensia, he also opens up with Teodor Reljic about the stigma of being an 'independent researcher' ... more Add a comment
---
12.02.18.
History of world's most famous medieval manuscript rewritten
New research is rewriting the history of the world's most famous early medieval manuscript - a lavishly illustrated 1,200-year-old copy of the Gospels known today as the Book of Kells ... more Add a comment
---
10.02.18.
Plagiarism software pins down new source for Shakespeare's plays
Plagiarism software more commonly used to check student essays for overly assiduous borrowings has uncovered a long-forgotten, handwritten document from 1576 as the possible source for more than 20 monologues and passages from Shakespeare's plays ... more Add a comment
This medieval manuscript archivist is working his dream job
Being able to chase down your passions and getting paid for it is the dream, right? In this video, archivist Dr. Christopher de Hamel looks to be doing exactly that ... more Add a comment
---
8.02.18.
Diary of Whitechapel suffragette Kate Frye discovered 100 years later
The diaries of suffragette Kate Parry Frye who was twice arrested in Whitechapel for holding an 'unlawful' street meeting has come to light after 100 years, discovered rotting in a damp cellar ... more Add a comment
---
7.02.18.
How a library handles a rare and deadly book of wallpaper samples
Shadows from the Walls of Death, printed in 1874 and measuring about 22 by 30 inches, is a noteworthy book for two reasons: its rarity, and the fact that, if you touch it, it might kill you. It contains just under a hundred wallpaper samples, each of which is saturated with potentially dangerous levels of arsenic ... more Add a comment
---
6.02.18.
Conjurers go wild at £10k auction of magic books and tricks
Two Burton magicians say an auction featuring a £10,000 collection of tricks and books has helped keep the magic alive. Jack Dent and Paul Brown were among those to bid for some of the 2,000 journals and props on offer at Hansons Auctioneers, in Etwall ... more Add a comment
---
5.02.18.
Venice bookshop has an ingenious way of keeping books dry
Libreria Acqua Alta bookshop in Venice stacks his books in boats to protect them from getting ruined during high tide. Books are piled on boats, bathtubs, and whatever can float. There is a giant gondola welcoming visitors at the entrance of the shop, and also a staircase made of old books opening onto a small canal ... more Add a comment
'I really want to find it before I die'
From the Book of Kells to Walter Benjamin, literary history is marked with tantalising absences - which two bibliophiles have made it their business to go after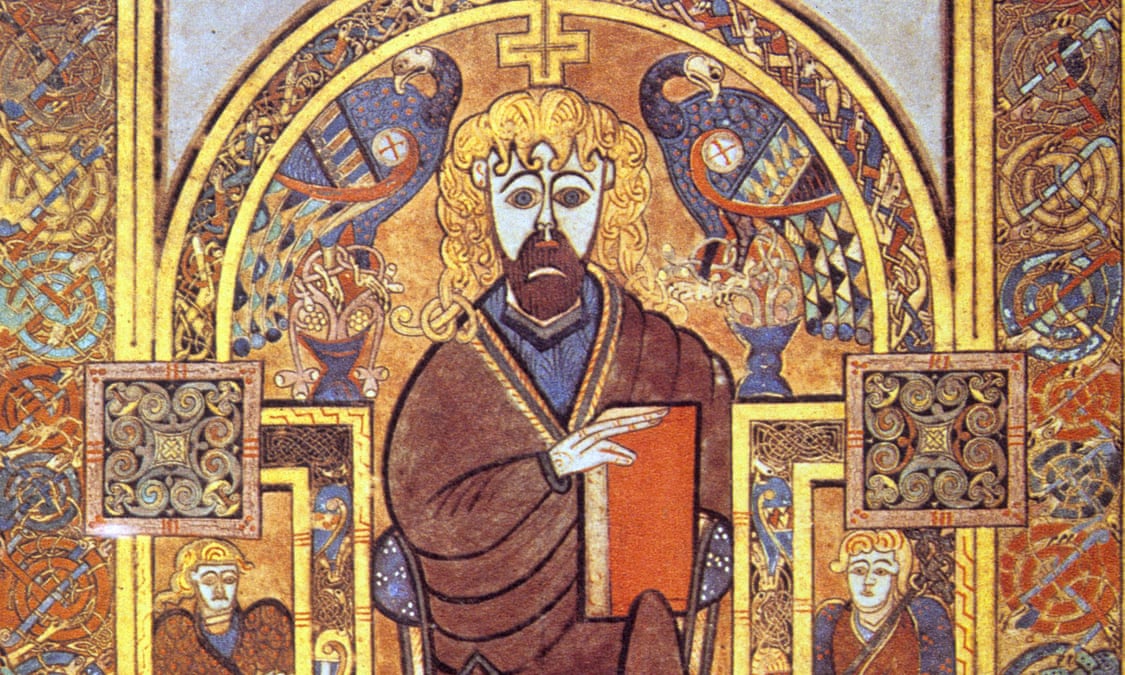 ... more Add a comment
---
3.02.18.
Society of Wood Engravers Annual Exhibition
The 80th annual exhibition of wood engravings by members, demonstrating a wide range of approaches and subject matter using this unique artform. This year features a special display of work by Pam Pebworth. Runs until 18th February 2018 ... more Add a comment
---
2.02.18.
Rare editions
Michael Thompson owner of Boreas Fine Art in Evanston, Illinois, is an international purveyor of rare books and fine art, and the artists' books that are an expression of both, gently places a slim, plastic case on the mahogany table in his studio ... more Add a comment
James Bond book Live & Let Die could fetch £6000
On Valentine's Day in Edinburgh a very rare first edition of Live and Let Die, the second James Bond novel by Fleming, will go under the hammer at Lyon & Turnbull auction house with a price of up to £6000 plus fees being estimated - not bad for a book which originally sold for 10s 6d, or 52 1/2p in today's money ... more Add a comment
13th-century Bible tops $100k at auction in Wellington, New Zealand
Handwritten in Latin, the Bible's 298 pages are worn and delicate, but still feature bright and elaborate red and blue detailing. Although the bidding started at $15,000, nine overseas bidders pursued the book, which led to a United States buyer winning the auction with a final bid of $101,000
... more Add a comment
---
1.02.18.
Book-burning Pontypridd librarian jailed for thefts
A librarian stole books from her workplace - including one on the Aberfan disaster - and tried to sell them online for up to £400. Elizabeth Macregor, 57, burned several books in a bid to escape justice ... more Add a comment
Book signed by George Washington goes for $138K
A book signed by George Washington that made its way from the Founding Father's personal library to a now-deceased Tennessee man has sold for $138,000 at an auction ... more Add a comment
The Tremulous Hand
The shaky writing of the 13th-century annotator known as the Tremulous Hand, who is believed to have made as many as 50,000 notes on Old English manuscripts in an attempt to make them comprehensible to later readers, is revealed in all its wobbly glory by a new project from the British Library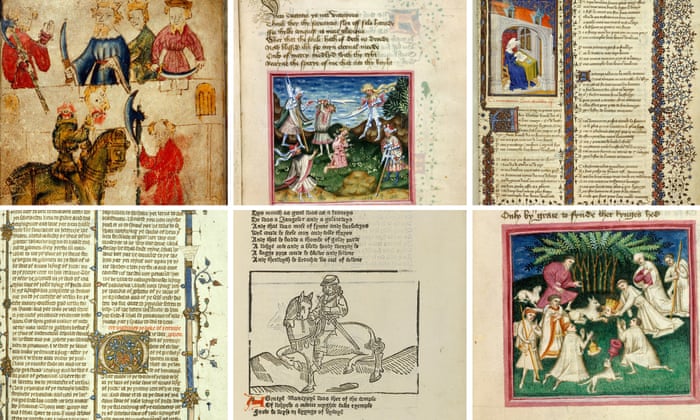 ... more Add a comment
Not a book to be put down lightly but to be hurled with some force into the corner of the room.
DOROTHY PARKER