Shelf:Life
Shelf:Life - Links to what's new in the world of old, rare, and collectable books, insights into book collecting, the news stories that matter, and occasional comments by TheBookGuide. Archived Stories.
30.07.18.
Retired teacher's rare film posters stand to make a fortune at auction
When Derek East retired from teaching mathematics in Basingstoke, the brightly coloured world of hyperbole and dramatic cinematic tag lines took over from his old school life. By the time of his death in 2011 at the age of 72, he had amassed an astonishingly comprehensive collection of vintage film posters ... more Add a comment
'Lost chapters' of Malcolm X's autobiography sold at auction
Portions of the civil rights activist's landmark book, reportedly too controversial to publish at the time, have been acquired by New York Public Library ... more Add a comment
'Like a burial': Alberto Manguel on dismantling his 35,000-book collection
When Manguel, also a noted writer and critic, recently moved from his large country home to a small city apartment, it meant dismantling his collection of 35,000 books and packing them away. He likens the process to a burial.
... more Add a comment
---
26.07.18.
$8 million in rarities stolen from Pittsburgh Library
The library archivist, Gregory Priore, 61, and the bookstore owner, John Schulman, 54, were arrested on Friday on numerous criminal charges including theft and criminal conspiracy, the authorities said. They are accused of trafficking several hundred rare books, maps and other items worth more than $8 million in total, records show. More than $1 million worth of items, including the Newton volume, have been recovered. ... more Add a comment
First edition of Ada Lovelace's pioneering algorithm sold for £95,000
An "extremely rare" leather-bound copy of Ada Lovelace's pioneering computer program has been sold at auction for nearly £100,000. First published in 1843, the book contains Lovelace's translation of paper from the Italian mathematician LF Menabrea discussing Charles Babbage's plans for a computing machine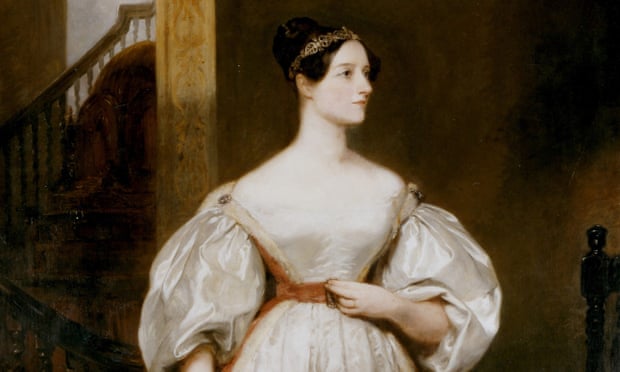 ... more Add a comment
One of Jane Austen's earliest buyers revealed as Prince Regent
In an irony worthy of the great novelist herself, a PhD student has discovered that one of the first purchasers of Jane Austen's debut novel Sense and Sensibility was the Prince Regent – a man the author despised ... more Add a comment
---
17.07.18.
Antiques Roadshow caught in legal row over rare $178k manuscript
Antiques Roadshow is caught up in a major legal fight over a rare manuscript which was valued at £100,000 (AU$178,500) on the show, amid claims it was stolen ... more Add a comment
---
16.07.18.
'Lost' Gustav Holst score returned to UK after 100 years
Two lost musical scores from Gustav Holst are being hand-delivered to the UK after being found in New Zealand. The works, which were signed by the renowned composer in 1906, turned up last year some 11,500 miles (18,500 km) from where they were written ... more Add a comment
Clive King obituary
Clive King, who has died aged 94, was the author of several children's books and is best known for Stig of the Dump, the original and imaginative fantasy story of the friendship between Barney, a boy of the modern era, with Stig, a boy from long, long ago who lives in a nearby chalk pit in a home created from things he can creatively and skilfully repurpose from waste, including a chimney from tin cans and windows from glass bottles ... more Add a comment
---
13.07.18.
How much are signed books worth?
A set of signed Harry Potter books is estimated to fetch between £9,000 and £15,000 at auction on Tuesday, but how valuable are signed books? ... more Add a comment
Original Winnie-the-Pooh map sets world record at auction
The original map of Winnie-the-Pooh's Hundred Acre Wood by the artist EH Shepard has set a world record for a book illustration sold at auction, selling for £430,000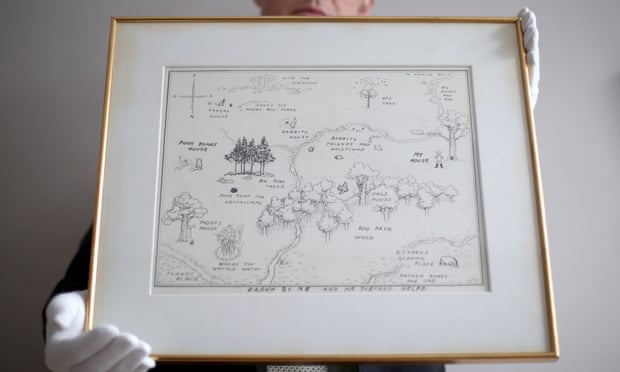 ... more Add a comment
Book this Art
In "Artists and their Books / Books and their Artists" The Getty Research Institute ("GRI") has assembled a thought-provoking exhibition of the ways in which artists have explored the boundaries of what it means to be a book, and the artistic inventions that have found fruition in book form ... more Add a comment
Earliest extract of epic Homer poem Odyssey?
Archaeologists have unearthed an ancient tablet engraved with 13 verses of the Odyssey in the ancient city of Olympia, southern Greece, in what could be the earliest record of the epic poem, the Greek culture ministry said ... more Add a comment
Books that kill
Odd as it may sound, works on paper can actually be toxic - even deadly - if they're colored with the wrong pigments. A team of researchers at the University of Southern Denmark (SDU) recently rediscovered this peculiar bane of bibliophiles when they pulled three Renaissance-era manuscripts from the school library's rare-book collection, put them under an X-ray microscope and found themselves face-to-face with glowing green arsenic ... more Add a comment
---
9.07.18.
Triumph of the trophy hunters at rare books auctions
The centuries-old market for investing in antiquarian books and manuscripts is not normally associated with price volatility and technological disruption. Yet experts say structural shifts in supply and demand are bringing change to this stalwart segment of the auction market ... more Add a comment
Original Elgar manuscript valued at £100,000 on Antiques Roadshow
A woman who appeared on Antiques Roadshow has been sitting on an incredibly valuable musical item: the original drafts and revisions of Elgar's Enigma Variations ... more Add a comment
Spider-Man co-creator Steve Ditko dies aged 90
Steve Ditko, the Marvel Comics artist who gave the world the woven webs and soaring red-and-blue shape of Spider-Man and the other-worldly shimmer of Doctor Strange, has died, authorities said. He was 90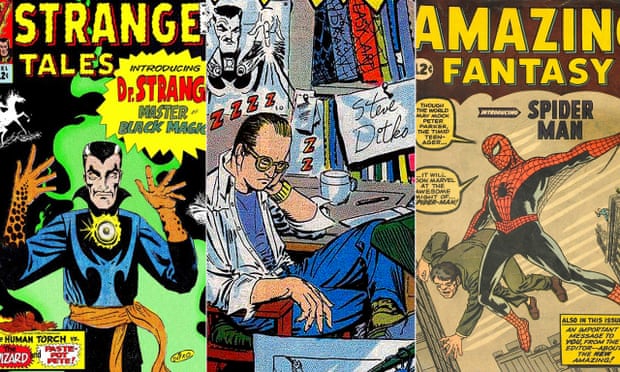 ... more Add a comment
Stolen WB Yeats letters identified at Princeton University
A collection of unpublished letters written by WB Yeats that was stolen in the 1970s and returned "anonymously" has been identified at Princeton University ... more Add a comment
---
6.07.18.
Fascinating Suffragette archives sold in Derbyshire
An archive relating to three Suffragette sisters has been bought at Hansons' July 2 auction by a world-renowned expert in the subject and dealer in memorabilia ... more Add a comment
Bruce Springsteen's 'Born to Run' manuscript sold for $250,000
Bruce Springsteen's handwritten draft of his hit song "Born to Run" was bought for $250,000 at Sotheby's, but the price still may not suffice to be included in the 10 most expensive song manuscripts ever bought ... more Add a comment
Charles I's 'message for the future' discovered in poetry book
"While I breathe, I hope." This "cryptic message" discovered in a copy of The Faerie Queene reveals it to be one of the books Charles I read during his final imprisonment. The volume is just one of the treasures from the library at West Horsley Place that the television presenter Bamber Gascoigne is selling at auction to raise money to turn it into a cultural centre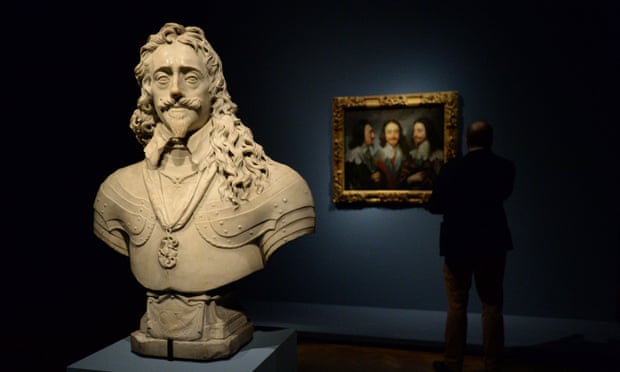 ... more Add a comment
---
3.07.18.
Dylan Thomas 'shooting' police notes up for auction
Police notes documenting the "attempted murder" of poet Dylan Thomas are to be put up for auction. The report details when Capt William Killick took his gun to Thomas's dwelling after learning of his wife's affair with the wordsmith ... more Add a comment
'Worst day' tweet Harrogate bookshop gets 'amazing' response
An independent bookseller has been inundated with support after making a desperate plea for customers following her "worst day ever" of sales. Georgia Duffy, owner of ImaginedThings in Harrogate, tweeted that she took only £12.34 on Monday ... more Add a comment
The lesbian pulp fiction that saved lives
How potboilers and pin-ups showed gay and bisexual women they were not alone
... more Add a comment
The Bookshop review - lost in translation
Isabel Coixet adaptation of 1978 English novel feels like a subtle act of Brexit-era revenge ... more Add a comment
Library in Denmark has found three of its rare books were poisonous
Old books contain many secrets. Myths. Legends. Plots. Scandals. But researchers in Denmark seeking invisible writings found something completely unexpected: poison ... more Add a comment
Books are like a mirror If an ass looks in, you can't expect an angel to look out.
ARTHUR SCHOENHAUER