Shelf:Life
Shelf:Life - Links to what's new in the world of old, rare, and collectable books, insights into book collecting, the news stories that matter, and occasional comments by TheBookGuide. Archived Stories.
28.11.18.
California's wildfires incinerate a world-renown photobook collection
According to Dutch paper NRC Handelsblad, Manfred Heiting's 36000-strong library has gone up in smoke So far the wildfires in California have claimed the lives of 94 people and laid waste to 1,667,855 acres of land this year. And, according to Dutch paper NRC Handelsblad, they've also consumed a world-renown library of photobooks, put together over the last six years by Dutch collector Manfred Heiting ... more Add a comment
Elvis bible and Michael Jackson self-help book sold
Books treasured by Elvis Presley and Michael Jackson have fetched princely sums at auction. A self-help book owned and annotated by Jackson sold for £4,600 and Elvis's bedside bible fetched £10,000 when they went under the hammer on Tuesday ... more Add a comment
---
26.11.18.
Film critic Philip French's vast book collection donated to BFI
Philip French, who wrote reviews for The Observer over four decades, died in 2015, leaving behind more than 3,000 books at his home in Dartmouth Park. His widow, Kersti, has now decided to hand them to the British Film Institute in what counts as the biggest single donation its archives have ever received ... more Add a comment
Rossetti drawing found in Edinburgh bookshop to go on display
The drawing was found in an Edinburgh bookshop in 1956 by Sir Ivor Batchelor, professor of psychiatry at Dundee University, and his wife Honor, who spent decades collecting fine and decorative arts. It is part of an exceptional collection from the couple's bequest, through the Art Fund, which is to go on display at the Fitzwilliam museum, Cambridge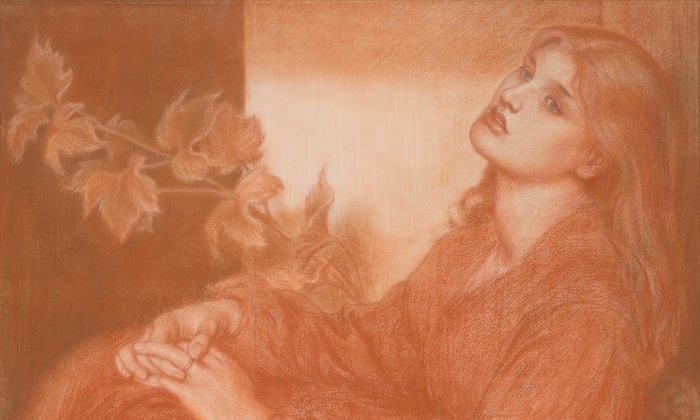 ... more Add a comment
Lewis Carroll's cat-astrophe, and other literary kittens
Alice in Wonderland author's angry notes on a feline shown in British Library exhibition ... more Add a comment
book Decades of the Newe Worlde goes on sale in Hong Kong for US$225,000
The word 'China' was first used in Richard Eden's 1555 translation of Italian historian Peter Martyr d'Anghiera's Decades of the New World that was published in 1511 ... more Add a comment
---
19.11.18.
Book sells after 27 years
A bookshop's tweet announcing it had sold a book that had been on its shelf for 27 years went viral over the weekend ... more Add a comment
Facsimile editions of ancient manuscripts fight digital blitz
Facsimile editions of ancient manuscripts are fighting the digital revolution in the publishing industry, according to one of the leading publishers offering limited-edition replicas of rare historical texts
... more Add a comment
---
16.11.18.
Marilyn Monroe's Jewish Prayer Book sells at auction for $21,000
Jonathan Greenstein, the owner of J. Greenstein & Company, Inc., the auction house that sold the item, told The Algemeiner that the buyer was a middle-aged Long Island resident who was a collector of Marilyn Monroe memorabilia and an "obsessed fan" of the actress ... more Add a comment
How ancient manuscripts have depicted the teachings of Gautam Buddha
Buddhism Illuminated: Manuscript Art from Southeast Asia is a lavishly illustrated book published earlier this year by the British Library in collaboration with Washington University Press. The book aims to share many years of research on the British Library's unique collection of Southeast Asian manuscripts on Buddhism, which illustrate not only the life and teachings of the historical Buddha, but also everyday Buddhist practice, life within the monastic order, festivals, cosmology, and ethical principles and values
... more Add a comment
---
14.11.18.
Hemingway's Old Man and the Sea fishing trip letter sold for $28,000
Author's account sent to Miami newspaper in 1935 describes the capture of giant marlin believed to have partly inspired his Pulitzer Prize-winning novel ... more Add a comment
Rare Stan lee collectibles go up for auction days after his death
The collection of nearly 20 items includes important artifacts from the universe of Stan Lee, the writer, editor, and publisher behind some of the most iconic Marvel Comics characters, Spider-Man, Iron Man, the Incredible Hulk, Black Panther, and Fantastic Four among others. He died on November 12, 2018, at the age of 95 ... more Add a comment
---
9.11.18.
Inside the Bodleian's explicit book club
Created at the height of Victorian prudishness, the Bodleian Library's Phi collection was designed to protect young minds from 'immoral' books. More than a century later, they're going on display for the first time ... more Add a comment
'Wizard of Oz' draft scripts head for the auction block
A collection of draft scripts for "The Wizard of Oz" and other material from the archives of the 1939 film are going up for auction in December and could fetch up to $1.2 million
... more Add a comment
---
6.11.18.
AbeBooks faces ban from antiquarian book dealers
Amazon is facing backlash from hundreds of antiquarian book dealers across 24 countries who are vowing to pull books off a website owned by Amazon for a week in protest of a move by the website to ban sellers from specific countries around the globe ... more Add a comment
Baudelaire suicide letter fetches three times estimated price at auction
French poet's letter to his mistress, ahead of an unsuccessful attempt to kill himself, aged 24, has sold for £205,000 ... more Add a comment
Three-foot community library branded an 'obstruction'
A thousand of Susan Thomas's neighbours have signed a petition to keep the new installation in place ... more Add a comment
---
2.11.18.
London Book Fair withdraws from AbeBooks sponsorship deal
In response to AbeBooks' recent announcement to withdraw from several markets and the closure of booksellers' accounts by 30 November 2018, the Antiquarian Booksellers Association declines a sponsorship deal with the London Rare Book Fair "Firsts" in 2019 ... more Add a comment
British Library exhibition all about literature's favourite cats
The British Library will be celebrating the nation's favourite fictional moggies in a new exhibition all about cats. Cats on the Page will open on November 23 in the British Library's entrance hall and will celebrate famous cats in literature ... more Add a comment
Judge's copy of Lady Chatterley's Lover fetches £56K at auction
A copy of Lady Chatterley's Lover, used by the judge who presided over the celebrated obscenity trial in 1960, has sold for more than £56,000 at auction. The book, which had been expected to fetch up to £15,000, went to an anonymous online bidder on Tuesday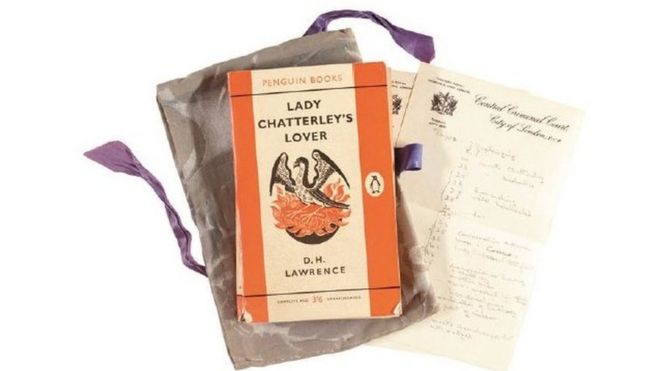 ... more Add a comment
Publishing a volume of verse is like dropping a rose-petal down the Grand Canyon and waiting for the echo.
DON MAQUIS