Shelf:Life
Shelf:Life - Links to what's new in the world of old, rare, and collectable books, insights into book collecting, the news stories that matter, and occasional comments by TheBookGuide. Archived Stories.
29.12.18.
The booming trade in second-hand books
The rise of online has helped revive the second-hand book market, but what impact has it had on traditional, second-hand book shops? ... more Add a comment
---
24.12.18.
Happy Christmas and a peaceful New Year
Seasons greetings and thanks to all our readers, contributors and advertisers for your support and encouragement in 2018. We will be back on January 2nd. Add a comment
---
19.12.18.
King George III's 1803 war letter to be sold at auction
A handwritten letter in which King George III signals his intent to go to war with Napoleon is to be sold at Ceffins Library Sale on January 10. The document, stained with age, is being sold by an anonymous private vendor and has a pre-sale estimate of between £500 and £1,000. ... more Add a comment
The tiny globe that puts the world and heavens in your palm
Around 1745, Elizabeth Cushee shrank the entire world onto a wee little globe measuring just three inches across. Fashioned from paper gores curved and pasted onto a hollow wooden orb, the globe weighs no more than a few ounces
... more Add a comment
---
18.12.18.
Church leaders sue Princeton over 'stolen' manuscripts
They are simultaneously sacred texts and works of art, three illuminated Byzantine-era manuscripts that are more than 1,000 years old and that for decades have been part of a heralded collection at Princeton University ... more Add a comment
First issue of Macworld signed by Steve Jobs fetches $47,775 at auction
Part of the Science and Technology Auction by RR Auction that commenced on December 6, the lot consisted of the first edition of the magazine from February 1984, featuring Jobs on the cover. The inclusion of Jobs' signature on the front added tremendous value to the magazine, which is rare on its own, with the signed copy being a far more scarce item ... more Add a comment
Library snaps up rare Sylvia Plath poem first published by Scottish printer
Now the role played by Alan Anderson, a banker turned bookseller, in helping to get Slyvia Plath's career off the ground is finally being recognised. The National Library of Scotland has acquired the first work Plath had published in her own right - thanks to an offer of help from Anderson. ... more Add a comment
---
15.12.18.
Book Proust gave to his lover sells for world record 1.5 million euros
A copy of Marcel Proust's "Swann's Way" which he dedicated to his "little darling", sold for 1.51 million euros ($1.7 million) in Paris Friday -- a world record for a French book, auction house Sotheby's said ... more Add a comment
Yves Saint Laurent illustrations for children's book up for auction
The pictures, drawn by Saint Laurent between 1961 and 1962, were destined to illustrate a children's book commissioned by Parisian publisher Jacques Damase, but the project never came through. This is the first time the drawings are being unveiled to the public
... more Add a comment
---
13.12.18.
Antarctic diary records horror at finding Captain Scott's body
Norwegian Tryggve Gran's 1912 journal - sold for £150,000 - reveals 'horrible nightmare' of finding the bodies of the polar explorer and his companions ... more Add a comment
---
11.12.18.
What we can learn from reading Sylvia Plath's copy of 'The Great Gatsby'
The bookplate identifies Sylvia Plath as the owner of this copy, which she most likely read as an undergraduate at Smith College. Some marginal comments were probably notes she took during lectures about the novel. But others show the way Fitzgerald's novel sparked her imagination and inspired her own work ... more Add a comment
A peek inside Edward Gorey's modern Gothic world
Gorey presents an especially difficult subject for a biographer. He took pains to conceal himself even from those closest to him. Mark Dery attempts to dispel some of the mystery in "Born to Be Posthumous: The Eccentric Life and Mysterious Genius of Edward Gorey," the first full-length biography of Gorey ... more Add a comment
Penn library will return 9th-century documents stolen from Italian archive
The University of Pennsylvania has voluntarily agreed to return two ancient parchment documents to an Italian archive from which they had been stolen, apparently in the 1990s, according to a formal stipulation filed in federal court in Philadelphia last month
... more Add a comment
---
7.12.18.
Rare book on show at last after export ban
The 1640 edition of The Workes of Benjamin Jonson was put up for sale last year, but the government intervened when a foreign buyer tried to snap it up. British libraries were given first option to buy it for £48,000 and it is now part of the University of Edinburgh's rare books collection, which will be on display at the university's main library until March 2 ... more Add a comment
Rare Leonardo da Vinci notebook to go on show at British Library
Bill Gates is to lend the British Library a rare Leonardo da Vinci notebook he bought for more than $30m in 1994 that was for centuries owned by an English aristocratic family. The loan means the notebook, the Codex Leicester, can be shown alongside two other British-owned Leonardo notebooks in the UK for the first time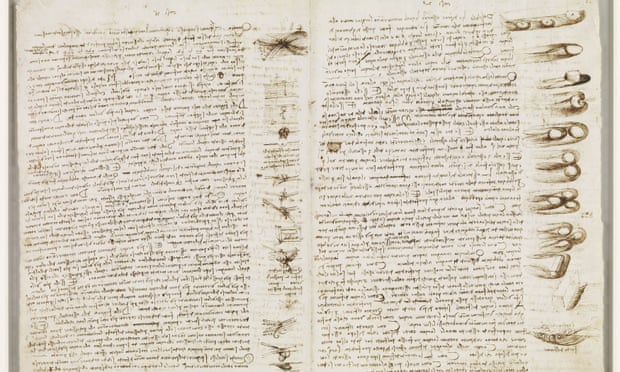 ... more Add a comment
---
1.12.18.
The mysterious disappearance of Agatha Christie
At shortly after 9.30pm on Friday 3 December 1926, Agatha Christie got up from her armchair and climbed the stairs of her Berkshire home. She kissed her sleeping daughter Rosalind, aged seven, goodnight and made her way back downstairs again. Then she climbed into her Morris Cowley and drove off into the night. She would not be seen again for eleven days ... more Add a comment
Hobbit book found in Oxfordshire sold for £6,000
A rare first edition of JRR Tolkien's 'The Hobbit' found inside a box of books in a charity shop has fetched £6,000 at an auction in Oxfordshire ... more Add a comment
Unknown John Donne manuscript discovered in Suffolk
Found in a box, the 400-year-old volume is one of the largest handwritten collections of the poet's verse and is expected to sell for more than £200,000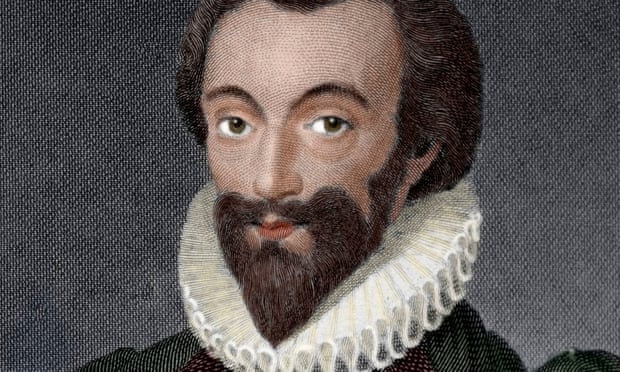 ... more Add a comment
The paperback is very interesting, but I find it will never replace the hardcover book - it makes a very poor doorstop.
ALFRED HITCHCOCK