Shelf:Life
Shelf:Life - Links to what's new in the world of old, rare, and collectable books, insights into book collecting, the news stories that matter, and occasional comments by TheBookGuide. Archived Stories.
30.01.19.
Bookseller Peter Harrington celebrates 50th anniversary
Peter Harrington, the UK's largest rare bookseller, celebrates its 50th anniversary this year - in 1969 Peter Harrington, the founder of the business, issued the first catalogue from a stall at Chelsea Antiques Market on Kings Road ... more Add a comment
Dr Seuss's thank-you letter to man who saved his first book
A grateful letter from Dr Seuss to the former college classmate who stopped The Cat in the Hat author from burning his first children's book manuscript is set to be auctioned later this week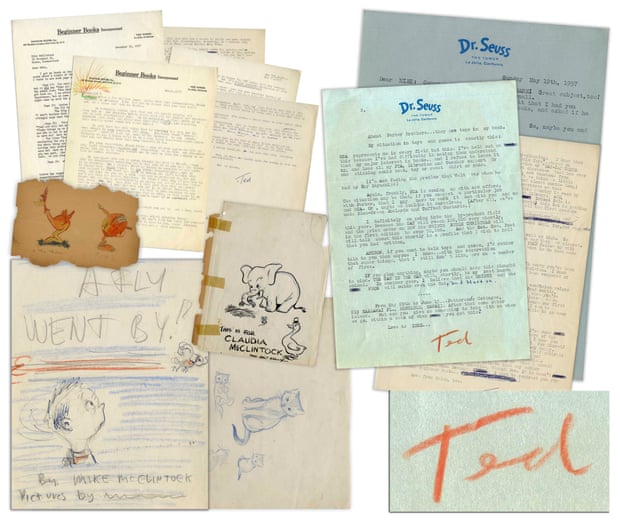 ... more Add a comment
---
27.01.19.
Archives Canada buys 'chilling' Nazi book on North American Jews
The 137-page book, published in 1944, is called Statistik, Presse und Organisationen des Judentums in den Vereinigten Staaten und Kanada, which translates to Statistics, Media and Organizations of Jewry in the United States and Canada. It details the populations of various communities, as well as their Jewish institutions. And not just large metropolises, but even small towns with Jewish communities of only a few families ... more Add a comment
---
24.01.19.
Spike Milligan's scripts and artwork at auction
The private collection of Spike Milligan's agent and friend will be going under the hammer at an auction next month. Among the items is an original script for an episode of Crazy People, which was the title of the first series of The Goon Show ... more Add a comment
Jane Austen?
Personal 'history' believed to have been written by the novelist's grand-niece is 'absolutely emphatic about the fact it's a portrait' of the novelist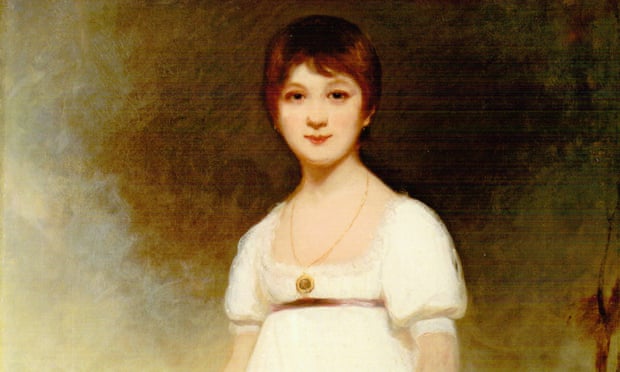 ... more Add a comment
---
23.01.19.
'Most famous' banned book Fanny Hill sells for nine times guide price
Memoirs Of The Life Of Miss Fanny Hill, The Career Of A Woman Of Pleasure, London, by John Cleland, sold for £360 despite only being estimated at £40-£60 ... more Add a comment
Bodleian Library acquires precious book chest
A rare 15th century French Gothic book chest, thought to have been used for storing and transporting religious texts, has been acquired by the Bodleian Library
... more Add a comment
---
22.01.19.
Can you tell an author's identity by looking at punctuation alone?
In 2016, neuroscientist Adam J Calhoun wondered what his favorite books would look like if he removed the words and left nothing but the punctuation. The result was a stunning - and surprisingly beautiful- visual stream of commas, question marks, semicolons, em-dashes, and periods ... more Add a comment
---
21.01.19.
Medieval borders were regularly crossed
A new digitization project brings together 800 medieval manuscripts and offers a different image of the early middle ages: one of connection and exchange
... more Add a comment
My Snowman art auction raises over £10,000 for children's hospice
Last year, as part of the 40th anniversary of Raymond Briggs's much-loved picture book, The Snowman, Penguin Ventures (part of Penguin Random House) asked leading children's book illustrators to recreate The Snowman in their own iconic style ... more Add a comment
---
17.01.19.
A new look at the visionary printmaker, poet and painter
The most comprehensive survey of William Blake's work to be held since 2001, William Blake: The Artist will rediscover him as a visual artist for the 21st century. With around 300 works, including his watercolours, paintings and prints, the exhibition will provide a comprehensive overview of Blake's achievements and ambitions across a range of media ... more Add a comment
---
15.01.19.
Fakes and fortunes
In the pre-internet era, Israel made a career from forging letters from stars including Dorothy Parker and Noël Coward. As a new film starring Melissa McCarthy is released, Kathryn Hughes explores why she did it ... more Add a comment
'Most famous' banned book to be sold in Derbyshire
A 19th Century copy of a work described as "the most famous banned book in the country" is to be sold at auction. Fanny Hill, by John Cleland, was first published in 1748 and has been described as the first example of "pornographic prose" in English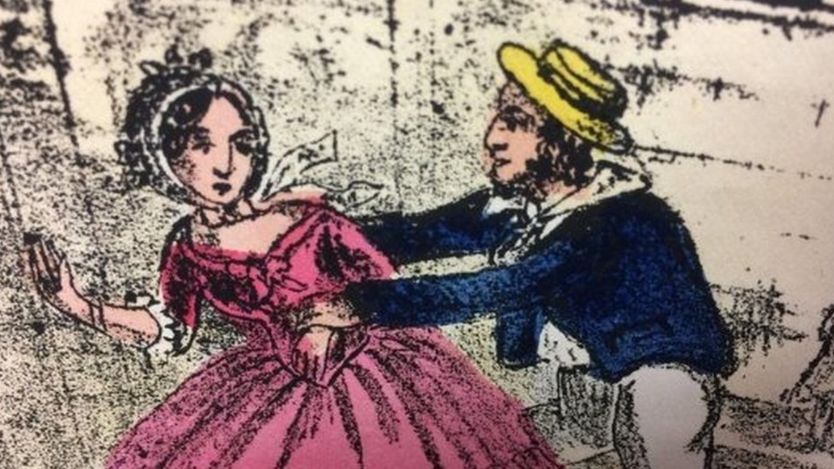 ... more Add a comment
The hunt for the Nazi loot still sitting on library shelves
The hunt for the millions of books stolen by the Nazis during World War II has been pursued quietly and diligently for decades, but it has been largely ignored, even as the search for lost art drew headlines. The plundered volumes seldom carried the same glamour as the looted paintings, which were often masterpieces worth millions of dollars ... more Add a comment
---
14.01.19.
Private library of polar exploration and travel books excels at auction
An important private library of polar exploration, travel and local history books exceeded expectations when it was auctioned by Tennants Auctioneers on 10th January, attracting both book collectors and Polar enthusiasts alike ... more Add a comment
Lost photographs of Jane Austen's nieces discovered on eBay
Karen Levers, 51, bought the book of Victorian photographs for $1,000 (£780) from eBay, expecting it to be full of pictures of 19th century aristocrats. However, she found the book is full of previously unseen photos of Austen's nieces and nephews - many of whose lives reflected the writer's novels
... more Add a comment
Samuel Beckett rejected as unsuitable for the Nobel prize in 1968
Samuel Beckett won the Nobel prize in literature in 1969, but newly released archives reveal that just a year earlier, the secretive committee that selects the winners had raised serious concerns about whether his writing was consistent with the spirit of the award ... more Add a comment
---
10.01.19.
Book auctions to return to Diss
Auctioneers TW Gaze have appointed a book expert which will help see the return of specialist book sales to Diss. Robert Henshilwood, who is known as a trusted and successful book specialist far beyond East Anglia, has joined as book specialist at Diss Auction Rooms. TW Gaze director Elizabeth Talbot said: "Robert's arrival will enable us to reintroduce dedicated book auctions as required plus bespoke sections in other specialist sales" ... more Add a comment
'It has made me want to live'
Radclyffe Hall's 1928 novel The Well of Loneliness was subjected to a vicious campaign of attack led by the Sunday Express for its depiction of lesbian relationships, eventually being suppressed and censored in the UK as a piece of "obscene libel". But the author's own papers, which are set to be digitised, reveal the outpouring of support Hall received from members of the public around the world, who wrote to thank her for creating, in her heroine Stephen Gordon, a character with whom they could identify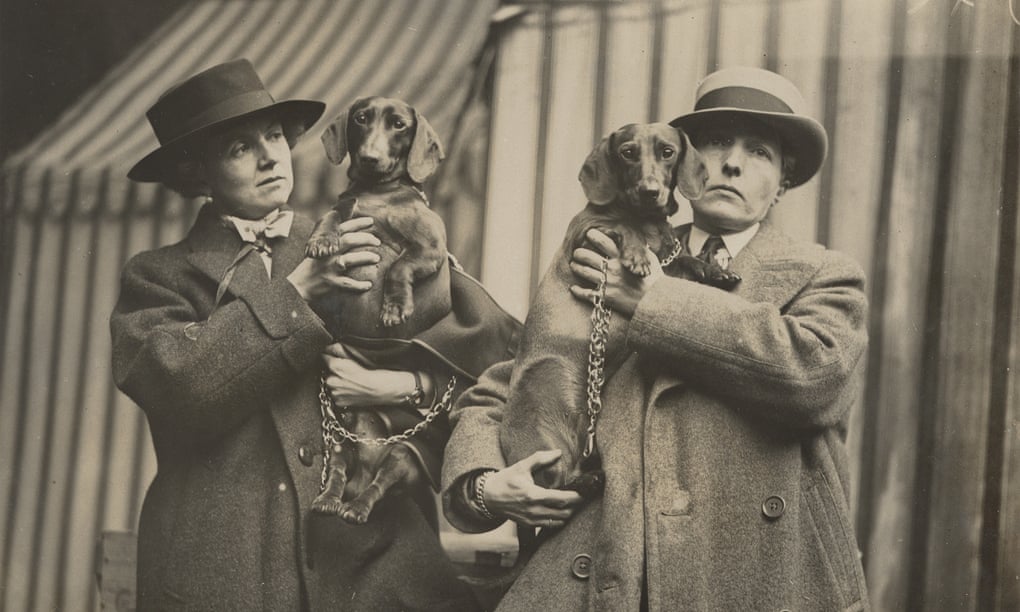 ... more Add a comment
Rare Audubon bird book displayed at Liverpool library
One of the world's rarest books by the 19th Century US artist and ornithologist John James Audubon has gone on display at Liverpool Central Library. Birds of America features ornate hand-painted watercolours. A similar one sold for more than $5m (more than £7m) in 2010 ... more Add a comment
The case for giving away your books
No topic inflames the passions of literary types more than the question of getting rid of books ... more Add a comment
---
5.01.19.
Staff at Blackwell's Bookshop in Oxford are celebrating 140th anniversary
Blackwell's Bookshop began trading on January 1, 1879 as a dealer in rare and secondhand books. Benjamin Henry Blackwell traded from a single tiny room which was all but filled by one chair and one customer ... more Add a comment
Feminist Library saved from closure as supporters raise £35,000
Redevelopment plans had threatened its future, but donations mean the volunteer-run archive in London can afford to move to new premises ... more Add a comment
Why we are fascinated by miniature books
From a tiny copy of the Divine Comedy and a once-illegal birth control guide to a Bible the size of a stamp, these strange artefacts are masterpieces writ small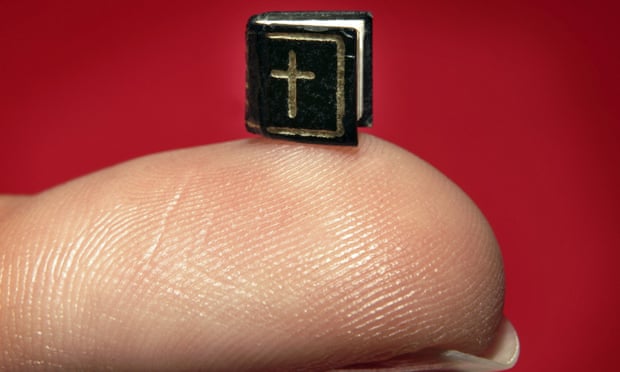 ... more Add a comment
---
2.01.19.
The odd life of Catcher in the Rye author JD Salinger
If he were still alive, JD Salinger, the world's most famous literary hermit, would surely turn his back on any brouhaha surrounding his centenary in 2019 ... more Add a comment
Southeast Asian illuminated manuscripts
The British Library has the largest collection of Southeast Asian manuscripts in the world. This book is a selection of illuminated manuscripts mainly from Thailand and Burma ... more Add a comment
What did 19th century Indians do for a living?
Long before the advent of cameras and photojournalism, it was painters who captured the region's diverse people and places. The paintings of royalty, monuments, and battle scenes are pretty familiar today, but there's a subset of work produced by Indian artists for employees of the East India Company that is a lesser-known treasure trove of the history of India
... more Add a comment
The lessons taught in great books are misleading. The commerce in life is rarely so simple and never so just.
ANITA BROOKNER