Shelf:Life
Shelf:Life - Links to what's new in the world of old, rare, and collectable books, insights into book collecting, the news stories that matter, and occasional comments by TheBookGuide. Archived Stories.
27.02.19.
'We donte want to hurt anney one': Bonnie and Clyde's poetry revealed
An old green notebook believed to contain poetry written by the notorious outlaws Bonnie Parker and Clyde Barrow has been put up for auction by Barrow's nephew ... more Add a comment
Sydney librarian discovers rare drawing by Renaissance artist
Giorgione is one of the most enigmatic figures in Renaissance art, and yet a drawing of his has been discovered in a University of Sydney library book ... more Add a comment
---
22.02.19.
Winchester Cathedral scraps Jane Austen statue plan after protests
Proposals for a £250,000 memorial to add to her gravestone and the nearby museum prompt fierce local opposition ... more Add a comment
Peter Harrington celebrates female authors in exhibition of rare books
Celebrating its 50th anniversary, Peter Harrington Rare Books has announced the opening of In Her Own Words, a new exhibition devoted to remarkable works by women. This impressive catalogue of books will be on display from 26 February, and individual items will be available to buy online or in store for prices ranging from £100 to £200,000
... more Add a comment
Have printed auction catalogues had their day?
"I'm a traditionalist; I like catalogues. But there's definitely a force among the younger members of my department who would do away with them all together. So says Alex Rotter, Christie's chairman of post-war and contemporary art, who confesses to happy memories of shelves filled with these ubiquitous auction-house publications ... more Add a comment
---
17.02.19.
Some people go to Vegas to gamble, others to buy really rare books
what reward does one buy after winning at the gambling tables in Las Vegas or sitting through an excruciatingly dull convention there? A Rolex? A designer handbag? A new bracelet? How about a rare book? ... more Add a comment
---
14.02.19.
Rare medieval accountancy book expected to sell for $1.5m
A rare copy of a 15th-century printed book that set down the principles of modern accounting and double-entry bookkeeping is to go up for sale with an estimated value of up to $1.5m ... more Add a comment
London Rare Book Fair announces 2019 dates and new partners
The Antiquarian Booksellers' Association's (ABA) annual flagship event Firsts - London's Rare Book Fair returns for its 62nd year and will be held from 7th-9th June in Battersea Park. It is one of the world's largest independent marketplaces for rare and out-of-print books. More than 150 exhibitors from around the world will showcase rare, unique and unusual works including signed first editions, maps, museum-quality manuscripts, art and ephemera. ... more Add a comment
---
9.02.19.
Brush with genius: the hidden talent of Orson Welles
New book about cinema great reveals the sketches behind some of his most ambitious works ... more Add a comment
---
7.02.19.
Biblio.com and Shakespeare's Globe become 2019 partners for Firsts
Firsts, London's Rare Book Fair, presented by the Antiquarian Booksellers' Association, is delighted to announce that the Official Fair Partner is international online rare bookseller Biblio, and Charity Partner for 2019 is Shakespeare's Globe ... more Add a comment
A rare Sylvia Pankhurst volume is set to be displayed in Salford
The Woman's Dreadnought has been acquired by the Working Class Movement Library, located on The Crescent, following a grant from the National Lottery Heritage Fund ... more Add a comment
British Library's collection of obscene writing goes online
The sniggeringly pseudonymous Roger Pheuquewell's contribution to a series of 18th-century erotic novels imagining the female body as land needing to be "ploughed" is among a collection of books from the British Library's "Private Case" - a collection of obscene titles kept locked away for more than a century that are finally being shared with a wider audience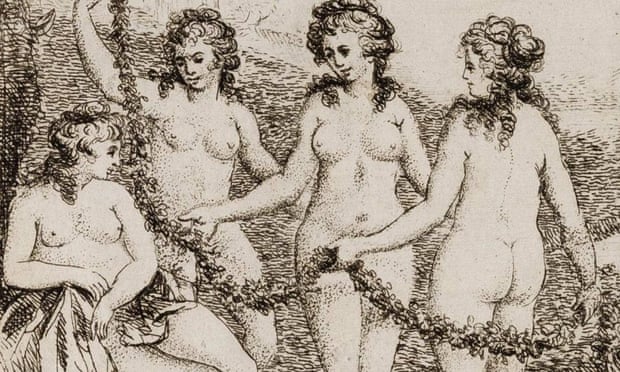 ... more Add a comment
Bram Stoker's Dracula notes discovered in London library
Notes written by Bram Stoker from when he researched his famous novel Dracula have been discovered in books at a central London library ... more Add a comment
---
4.02.19.
Defense seeks more details in Carnegie Library rare books theft case
Defense attorneys for a former librarian and a bookseller are asking for more details on the charges against their clients of stealing and trafficking rare books from the Carnegie Library of Pittsburgh ... more Add a comment
Bodleian Library's maps department appeals for funding
The Bodleian Library in Oxford is seeking support for its unparalleled and internationally recognised collection of 1.3 million maps. Led by Map Librarian Nick Millea, the department operates on an acquisitions budget of £30,000 a year, and relies heavily on the generosity of donors to help preserve rare and historic maps for research and public exhibitions
... more Add a comment
---
1.02.19.
Merlin tale fragments discovered in Bristol archives
An intriguing, previously unknown 13th-century version of a tale featuring Merlin and King Arthur has been discovered in the archives of Bristol central library ... more Add a comment
Historic 'Dublin Apocalypse' manuscript goes online
Medieval society was both fascinated and appalled by the prospect of the apocalypse as outlined in the Book of Revelations. The last, and one of the most difficult books in the Bible, is replete with imagery which have endured in the popular imagination; the four horsemen, the number of the beast, the serpent and the whore of Babylon to name a few
... more Add a comment
Good friends, good books, and a sleepy conscience: this is the ideal life.
MARK TWAIN