Shelf:Life
Shelf:Life - Links to what's new in the world of old, rare, and collectable books, insights into book collecting, the news stories that matter, and occasional comments by TheBookGuide. Archived Stories.
31.05.19.
Amazon blamed as 'iconic' bookshops announce closure
Wenlock Books, an award-winning independent bookshop that has served readers in the Shropshire town of Much Wenlock since 1991, is being forced to close, with the owner placing the blame squarely on the rise of Amazon ... more Add a comment
A peek between the covers of the rare book world
Will de Burca of De Burca Rare Books on collecting and the antiquarian book trade
... more Add a comment
---
22.05.19.
Ex-library Harry Potter first edition could fetch £30,000
Max Hasler, a modern first editions specialist at Forum Auctions, said he was expecting the book to do well at around £20,000 to £30,000. 'Some collectors are looking for a copy with no blemishes – these days those copies can make upwards of £60-70,000, so relative to that you could say this is a bargain' ... more Add a comment
---
19.05.19.
At least 115 victims defrauded of $1.04 million by Freeville auction house
New details have emerged on a case involving National Book Auctions, of Freeville, which has been accused of swindling many consumers out of their money. The Attorney General's Office is accusing National Book Auctions of fraud, repeated fraud and illegality, and deceptive acts and practices ... more Add a comment
University backtracks on disputed Voynich manuscript theory
A university that breathlessly declared one of its academics had cracked the code of the celebrated Voynich manuscript has been forced into an embarrassing climbdown after medieval experts poured scorn on his theory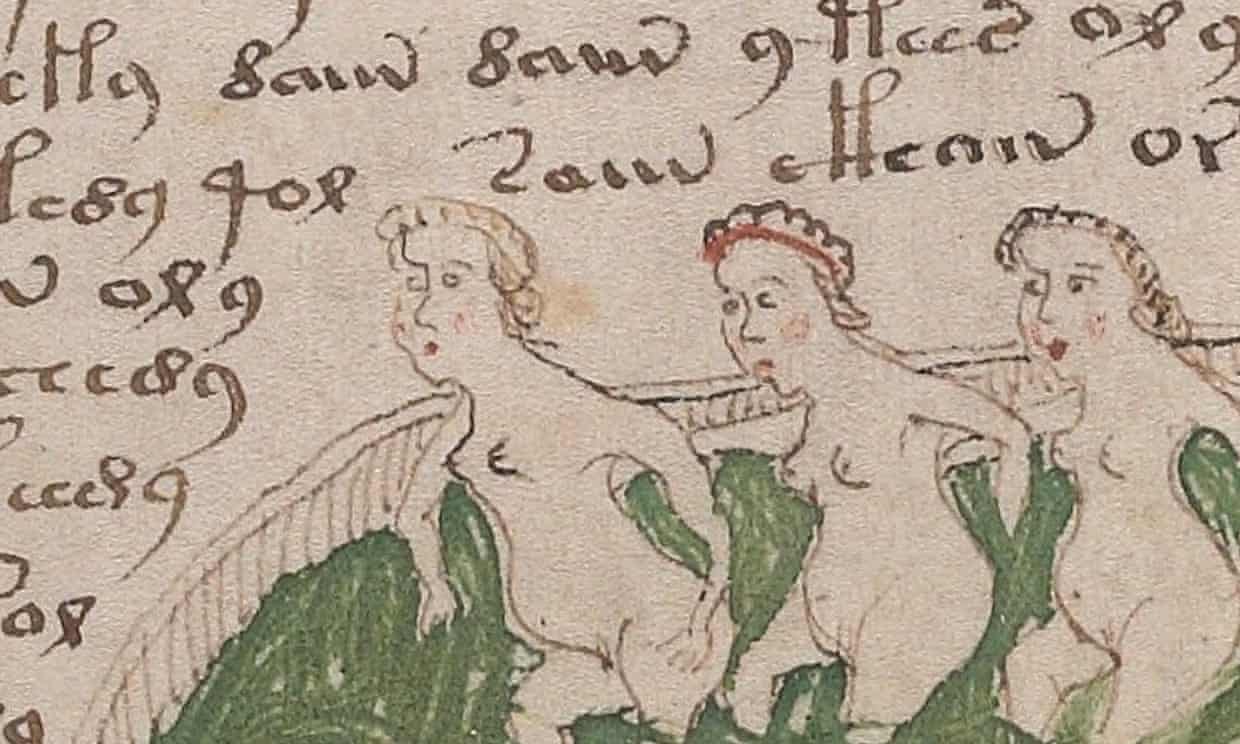 ... more Add a comment
---
17.05.19.
Lady Chatterley's Lover hailed as 'sacred text'
Lady Chatterley's Lover has been hailed as a "sacred text" for British democracy as a campaign is launched to keep a rare copy in the UK. The sexually explicit novel by DH Lawrence was debated in a 1960 obscenity trial which broke down censorship and ended in a victory for free expression. ... more Add a comment
---
13.05.19.
The amazing collection of rare books hidden in Cardiff
Down a few flights of stairs underneath a pretty nondescript building in Cardiff sits some of the rarest books in the world. A secret gem to most who live in the city, the Cardiff University Special Collections and Archives holds more than 100,000 books dating back to the 15th Century ... more Add a comment
---
8.05.19.
Firsts - London's annual Rare Book Fair at Shakespeare's Globe
The awkwardly titled Firsts - London's annual Rare Book Fair is organised by the Antiquarian Booksellers' Association. The Fair often has something of interest to theatre-lovers and this year there is something very, very interesting indeed - an opportunity to view a copy of the so-called First Folio, printed in 1623 and, arguably, the most important document in the history of theatre ... more Add a comment
Novel that joined Captain Scott on doomed expedition goes on display
A copy of David Copperfield that Captain Scott'd every night while they were trapped in an Antarctic ice cave forms part of a new exhibition revealing the international side of the quintessentially English author Charles Dickens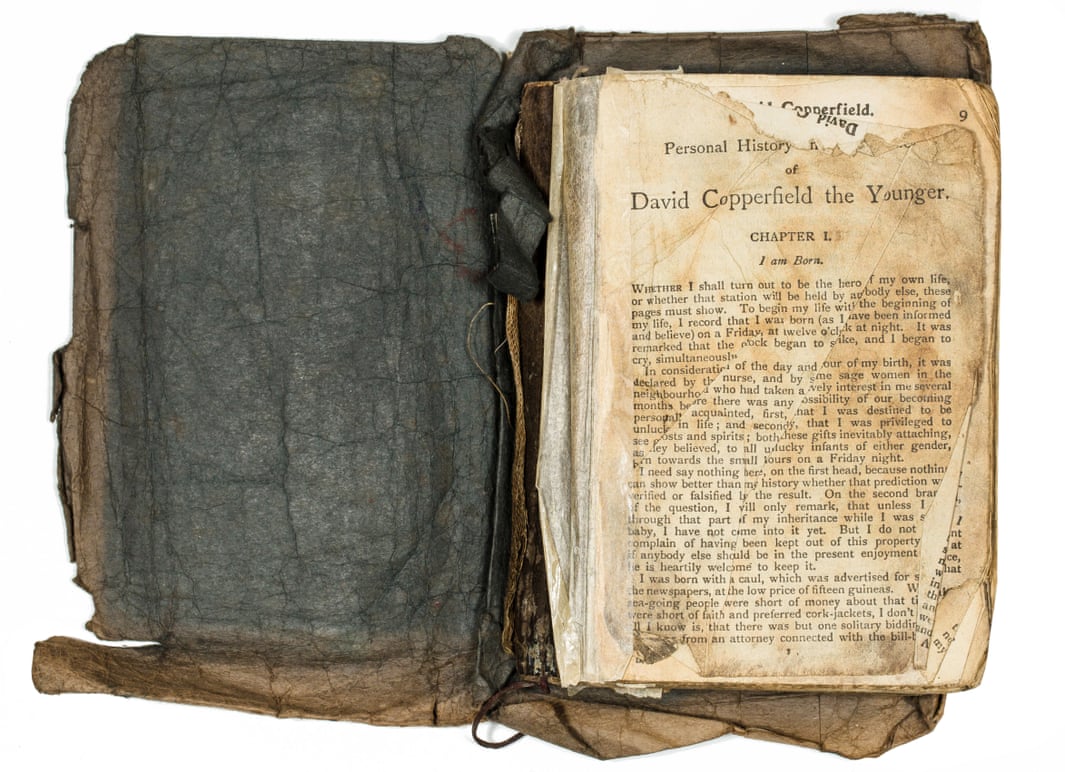 ... more Add a comment
Judging a book by more than its cover
Rare booksellers and collectors have created a culture where the copy-specific story of a book is what gives it value, not just what is written in the pages ... more Add a comment
---
6.05.19.
200-year-old poem on show at Keats House in Hampstead
Poetry lovers are getting the chance to see the original manuscript of one of the nation's best loved poems in the house where John Keats wrote it two hundred years ago ... more Add a comment
First moon landing manual is up for auction
The detailed manual used by US astronauts Neil Armstrong and Buzz Aldrin to land on the moon in 1969 is going up for auction in July and could fetch up to $9 million, said New York auctioneers Christie's'. ... more Add a comment
Rare book dealer Bernard Quaritch heads north to Holborn
Quaritch is leaving South Audley Street for a five-floor, late 17th century townhouse at 36 Bedford Row. The new location will accommodate a reference library that had been housed offsite previously ... more Add a comment
Bawdy guide to London's secret brothels sells for £4k at auction
An extremely rare and bawdy guide to London's secret brothels in 1841 has sold for more than £4,000. The first edition of Swell's Night Guide Through The Metropolis lists clubs, pubs, bars and theatres where ladies of the night could be found ... more Add a comment
Vinegar Bible leaves a not-so-sour taste at auction
Printed in Oxford in 1717, it is John Baskett's so-called Vinegar Bible, which also earned the nickname 'A Baskett-ful of errors' due to its alarming catalogue of mistakes
... more Add a comment
Roger Treglown appointed as ABA President
Book dealer Roger Treglown is the new president of the ABA. Treglown who operates from an office in Macclesfield has said his main focus as president will be to remind the association that it is "here to help members sell books to put food on the table. We mustn't lose sight of that. I think it is also very important to remember to put something back into the trade. Many people just take but I am trying to put something back" ... more Add a comment
---
2.05.19.
Egypt attempts to stop the auction of Quranic manuscript
Egypt's Couture Ministry has contacted Christie's auction house in London to stop the display and sale of a Quranic manuscript dating back to the Mamluk era in Egypt, Minister of Culture Enas Abdel Dayem said ... more Add a comment
A book may be compared to your neighbor; if it be good, it cannot last too long; if bad, you cannot get rid of it too early.
RUPERT BROOKE