Shelf:Life
Shelf:Life - Links to what's new in the world of old, rare, and collectable books, insights into book collecting, the news stories that matter, and occasional comments by TheBookGuide. Archived Stories.
24.12.19.
Twist in the tale
A PhD student has uncovered compelling evidence that parts of Oliver Twist were inspired by the work of a fellow Victorian writer ... more Add a comment
'Books matter more than money'
When you step inside Jarndyce Antiquarian Booksellers, it looks as though Charles Dickens might materialise at any moment from behind one of the tall shelves ... more Add a comment
Browsing the dream
Taking temporary charge of The Open Book, a secondhand bookshop in Wigtown, fulfilled a long-held wish - although I probably bought more books than I sold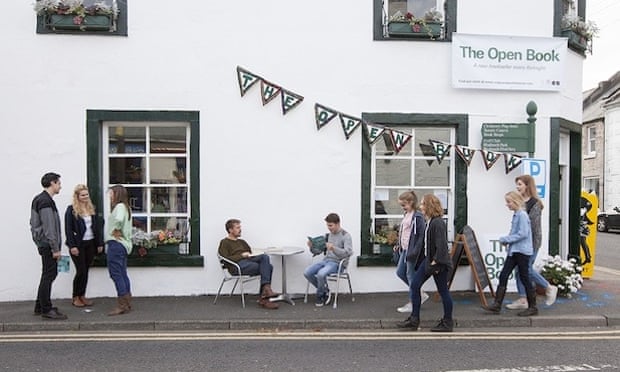 ... more Add a comment
---
19.12.19.
This financially strapped college is selling a rare Shakespeare collection
Mills College will sell a nearly 400-year-old folio of William Shakespeare's plays that is among the world's most coveted rare books, in a move that could raise millions of dollars for the private Oakland college as it recovers from a financial emergency ... more Add a comment
The Original Olympic Manifesto Brings Home the Gold
On 18 December, The Olympic Manifesto, an autographed manuscript by Pierre de Coubertin dating to 1892, sold for an astounding $8,806,500 - besting the high estimate by nearly 8 million and setting the world auction record for sports memorabilia ... more Add a comment
---
15.12.19.
Secret guide to London prostitutes sells for 13 times estimate
A Victorian man's pocket guide to London's prostitutes - disguised as a wallet - has sold for more than 13 times its estimate of £300. The Man Of Pleasure's Illustrated Pocket-Book For 1850: A Complete And Gentlemanly Night Guide, London, went under the hammer at Hansons' Fine Art & Library Auction on Thursday. ... more Add a comment
Peter Pan's dark side emerges with release of original manuscript
He's the boy who never grows up, a lovable rogue who has convinced generations of children that "dreams do come true, if only we wish hard enough". But now a darker side to Peter Pan has been revealed with the publication last week of JM Barrie's original manuscript, Peter Pan and Wendy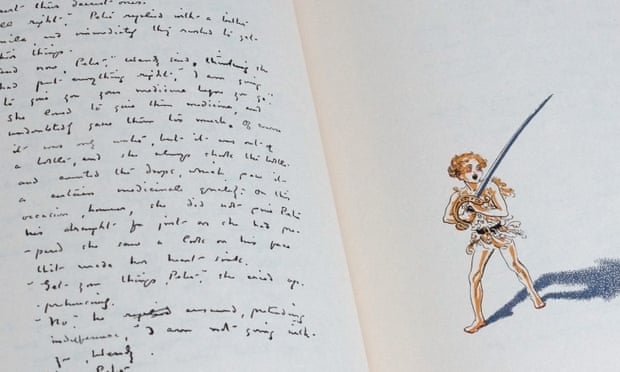 ... more Add a comment
Harry Potter first edition bought for 1p sells for £1000s
A signed first edition Harry Potter book that was bought for 1p has been sold for £2,300 at auction. Mark Cavoto had bought the Harry Potter and the Chamber of Secrets 1998 hardback online and was unaware it was signed by JK Rowling until it arrived ... more Add a comment
'I thought you'd like to read this': the etiquette of gifting books
A man was walking in New York City when he passed a street vendor with books laid out on the pavement. In the $1 pile was a copy of the latest Philip Roth novel, which he'd loved. He picked it up, turned to the first page - to find a very loving inscription, written by himself, to his newly ex-girlfriend ... more Add a comment
Lyrics to Elton John's 'Your Song' sell for £180,000 at auction
The first handwritten draft of the lyrics to Elton John's 'Your Song', written by his lifelong collaborator Bernie Taupin, have been sold at auction for £180,000. Maxine Taupin, who was married to Bernie from 1971 to 1976 and the inspiration for 'Tiny Dancer', put a number of the lyricist's drafts up for auction at Bonhams in Los Angeles ... more Add a comment
---
3.12.19.
Rome anti-fascist bookshop will not reopen after fires
"We do not view this choice as a defeat: the work undertaken, of which we are very proud, in our two and a half years of being open, has set in motion new energies and new projects that will not be lost", the owners Danilo Ruggeri and Alessandra Artusi posted on a GoFundMe page which has accumulated donations of more than 17,000 Euros ... more Add a comment
Evelyn Waugh letters shed light on his abandoned first novel
In correspondence going to auction this week, the writer describes how he burned a manuscript titled The Temple at Thatch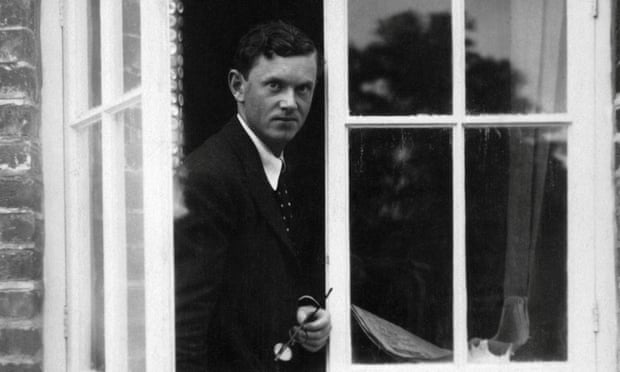 ... more Add a comment
Christie's presents benefit auction Quentin Blake: Not in Books
After the resounding success of 2018's Quentin Blake: A Retrospective, Christie's is delighted to offer another collection of works from the artist's studio, sold to benefit two charities close to Sir Quentin Blake's heart: Greenpeace and Survival International. ... more Add a comment
250-year-old Robert Burns songbook up for sale in Scotland
A rare 250-year-old first edition of a collection of Scots songs written mainly by Robert Burns has gone up for sale in Scotland after languishing in the stock of a defunct bookstore in the US ... more Add a comment
Earliest known photographic record of Norfolk goes under the hammer
A rare collection of photographs of Victorian Norfolk is going under the hammer at Keys Auction House in Aylsham. The book, Norfolk Photographically Illustrated, was published in 1865 and is the earliest known photographic record of the region ... more Add a comment
Elizabeth I revealed as the secret scribe of historic manuscript
A manuscript written by Queen Elizabeth I has been discovered after lying unnoticed for more than a century. A literary historian from the University of East Anglia made the startling find in Lambeth Palace Library in London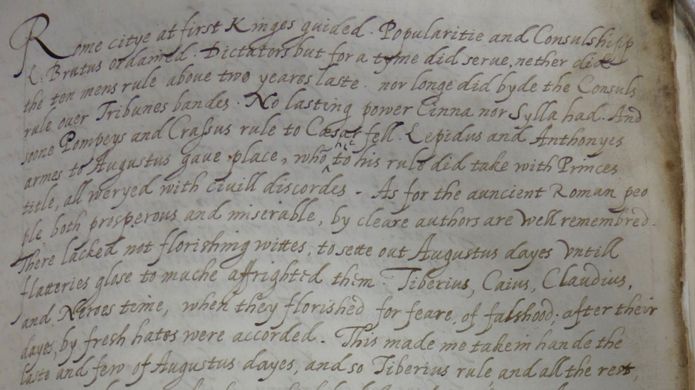 ... more Add a comment
---
1.12.19.
Oddest book title prize
The Dirt Hole and Its Variations might be a serious guide to hunting and trapping foxes, coyotes, bobcats and raccoons, but the double entendre has helped it land the Diagram prize for the oddest book title of the year ... more Add a comment
Research overturns consensus that Molière did not write his own plays
For at least a century, scholars have argued that the supposed lack of education of Molière, the French playwright responsible for seminal masterpieces including Tartuffe and Le Misanthrope, means he could not have written them. Now academics say they have resolved the controversy once and for all, using an algorithm to find that Molière – born Jean-Baptiste Poquelin in 1622 – was the author of all his plays ... more Add a comment
Mozart childhood portrait sold for 4m Euros at Paris auction
A rare portrait of Wolfgang Amadeus Mozart aged 13 has fetched 4m Euros (£3.4m) at a Christie's auction in Paris - far more than had been expected ... more Add a comment
In the education of children there is nothing like alluring the interest and affection, otherwise you only make so many asses laden with books.
MICHEL DE MONTAIGNE